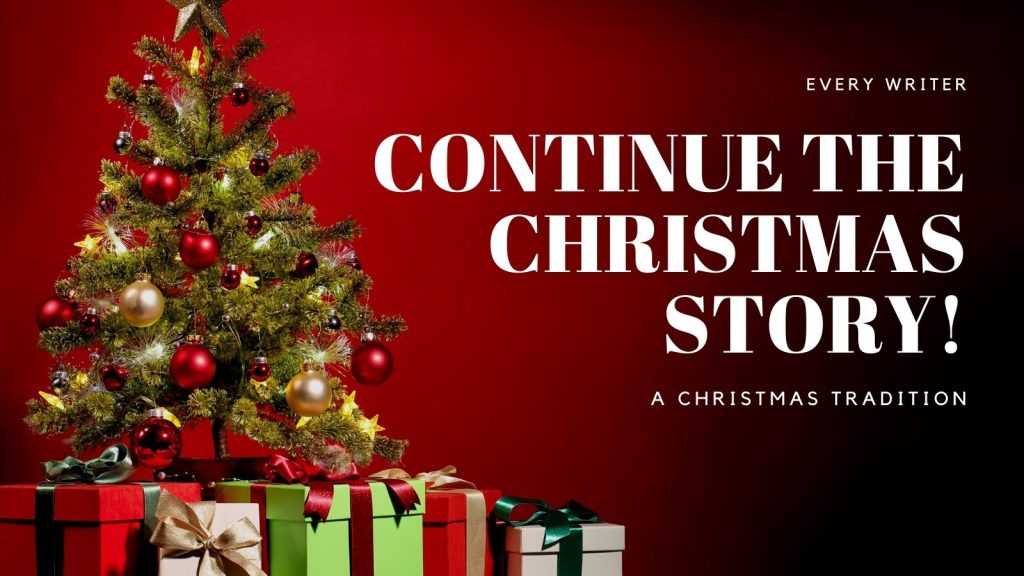 Here is a little game I like to play with other writers from time to time. I run one of these everyone once in awhile. I thought this would be fun for the Holidays. I've never done a Christmas themed continue the story before. I hope you will find this interesting and fun. Continue the story is time tested pass around game of many writing classes and workshops across the country. It can be fun playing with enough people, and we certainly have enough people coming across this site these day. So, here is how it works. I'll start by writing a paragraph, then the next person writes another paragraph in the comments. Each paragraph "continues the story." I know you know how to play….I just have to explain it cuz I'm a long-winded writer. Feel free to take the story any direction, horror, romance, holiday, whatever…have fun with it that's the point.
I will start with one of the most famous beginnings in all of Christmas story history. You have a chance right here to rewrite, change even IMPROVE the classic Christmas story Gift of the Magi by O Henry.
One dollar and eighty-seven cents. That was all. And sixty cents of it was in pennies. Pennies saved one and two at a time by bulldozing the grocer and the vegetable man and the butcher until one's cheeks burned with the silent imputation of parsimony that such close dealing implied. Three times Della counted it. One dollar and eighty-seven cents.