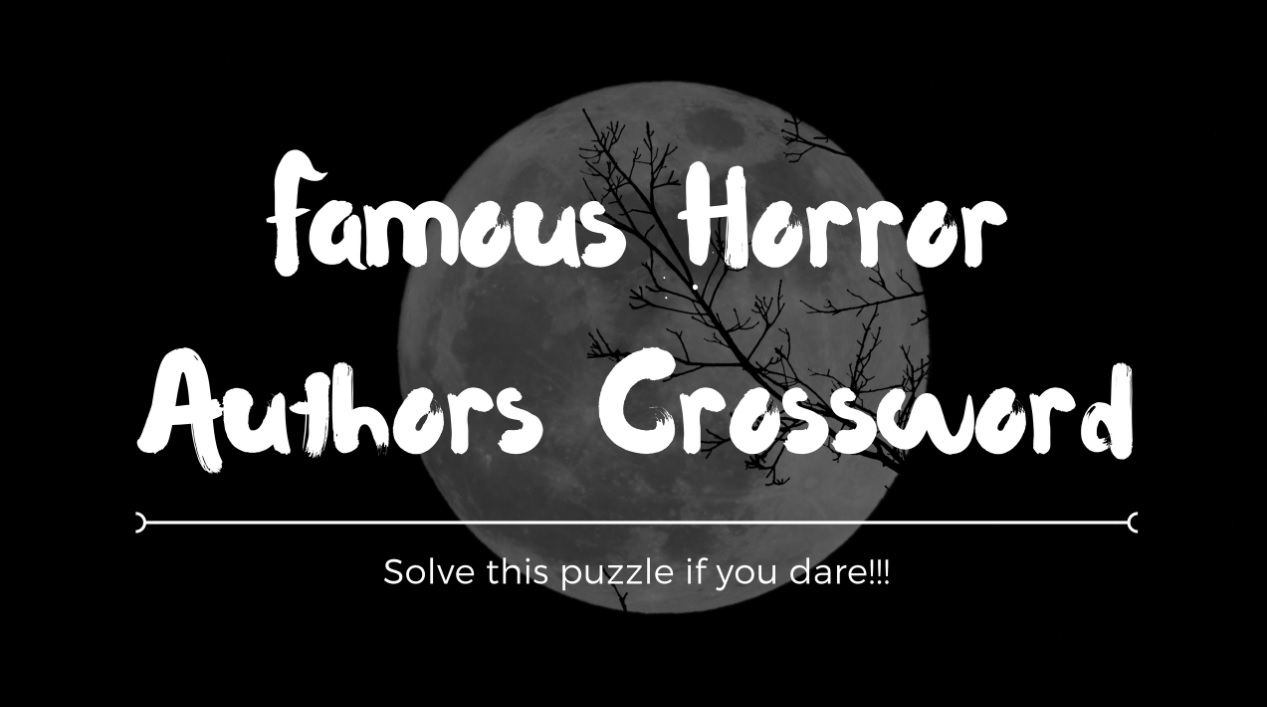 Well, you know how I am about Halloween. If you'be read EWR at all you know I'm just crazy for scary stuff. Anyway, here is a head scratcher for you, see if you can name some of the top names in horror old and new. These are all authors. They are all famous. See how long it takes you to solve the puzzle and then leave a comment below. We will be posting new horror puzzles all season.
These are for the writer in you. If you are like me, these little puzzles just call to you. We are using an outside company for our puzzles. I hope that's not too distracting. If you find a MISTAKE, POST IT IN THE COMMENTS. There, now I know you can't resist that.
I hope these are fun for you, and I hope we get at least some participation. I stuck with famous quotes, titles or hints.  They are too hard to google, but try to do this off the top or your head if you can.  Good luck.