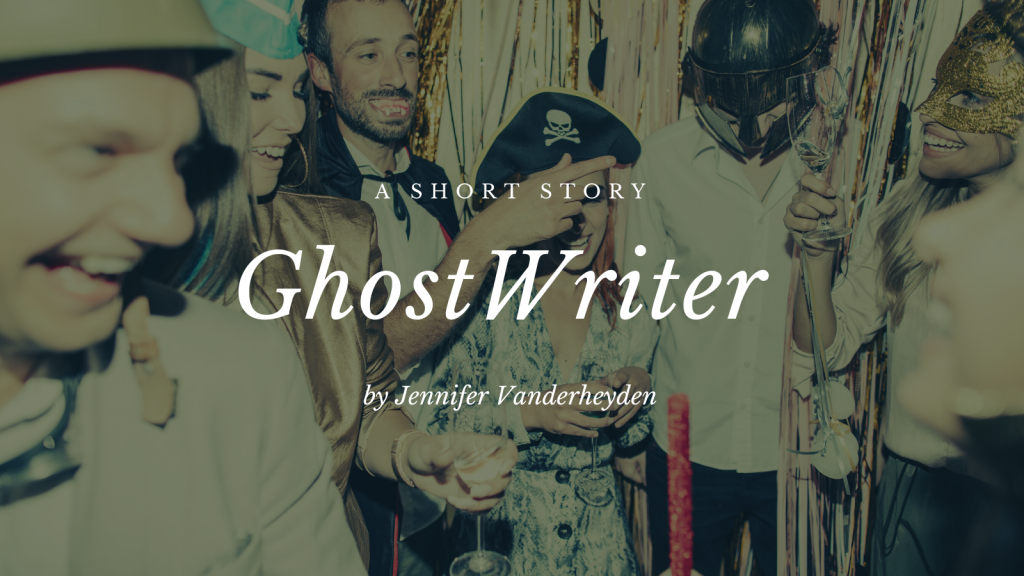 Steven was placing ant traps around the house when his wife Sylvia returned.
"Why kill the ants?"
"It's unsanitary," he replied; "especially in the kitchen."
"I thought I would pick up some props for our Halloween costumes." She handed him a small bag: "Open it carefully!"
Steven ripped open the bag and pulled out a small book.
"I'm dressing up as myself? A writer?"
"Not exactly. You're the West Side Strangler and I'm one of his prostitute victims. I bought this today at an estate sale by his family. You're lucky you didn't rip it."
A prostitute…how fitting, Steven thought, on so many levels. He opened the book and saw that it was a journal.
"Don't you want to see my costume?" asked Sylvia.
"Surprise me…. I need to work before the party."
Steven couldn't concentrate. He was curious to read the journal entries, and he wondered how they could be authentic. Even though the strangler had apparently committed suicide before being found, Steven thought the investigators would have kept the journal as evidence. The vivid descriptions jumped off the page: As she begged for mercy I put the pillowcase over her head so I didn't have to see her startled full moon eyes as she struggled for each breath. Suddenly, Steven saw a mass of ants scurrying on the floor with their prey in tow. He bent down to look at what appeared to be part of a bloody fingernail. Maybe just another hallucination, Steven thought, and he turned to the last entry, which was blank except for the date: October 31, 2021.
Steven and Sylvia were captivating at the party, especially when everyone found out the journal was authentic. Sylvia wore a red miniskirt, black bustier, spiked boots, and a long blond wig. A loose necklace barely hid the finger marks on her neck. Steven wore a tweed jacket and bowtie, the killer's trademark. By the time they arrived home, Steven was feeling the effects of the several shots of vodka, and even Sylvia was surprisingly tipsy. She undid his bowtie and tried to pry the journal from his icy hands. Where is this attention coming from? Must be the effects of the booze. Normally she would have been almost asleep by now. Strangely, Sylvia pulled the bowtie tightly around Steven's neck, pushed him down on the bed and straddled him, journal in hand.
"Read the last entry!" Sylvia's unnatural voice was deep and raspy and when Steven looked up he saw something markedly alien in her fiery eyes. He thought it must be the vodka, along with his writer's imagination. Sentences formed on the paper as he stared incredulously: I had to take matters in my own hands to avenge the brutal deaths of my friends and to finally break the bonds of my own torture. As Steven tried to make out the rest, the cloth of a pillowcase blocked his view.