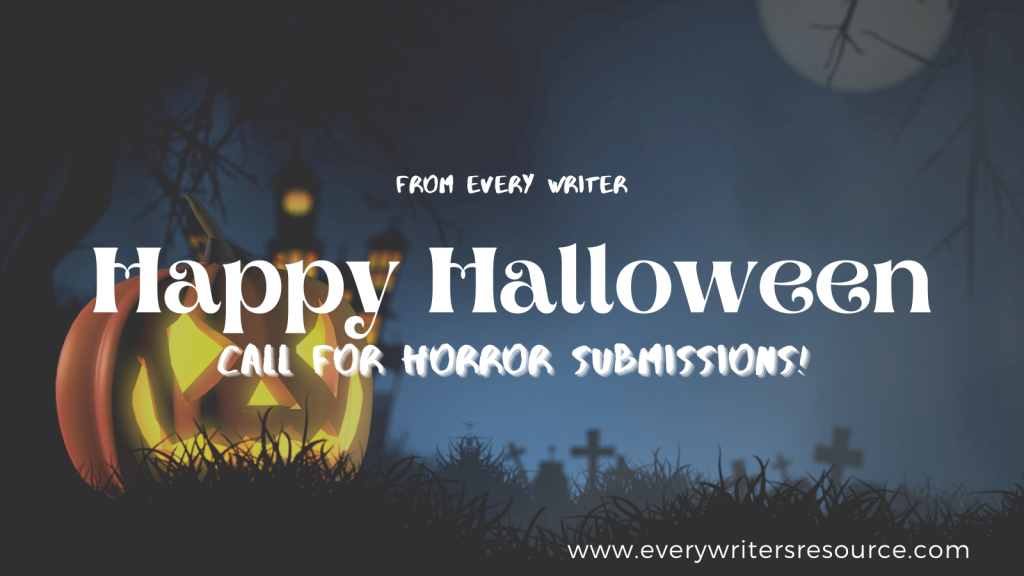 Happy Halloween! Our site is going horror for the month of October, and we are looking for articles about horror writing or horror, submissions of horror fiction and creepy or spooky poetry.
If you want to submit your work, please put or Horror article, Horror Fiction or Spooky poetry in the subject line and send it to eds@everywritersresource.com. You will get priority in our publishing cycle and publish THIS MONTH!
eds [@]everywritersresource.com.