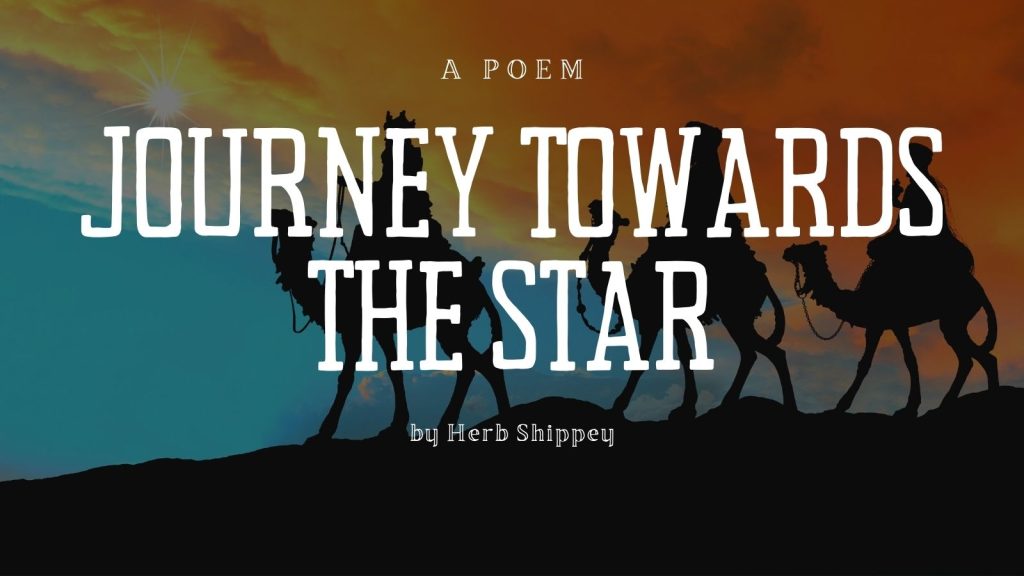 Journey Towards the Star
by Herb Shippey
A bright star above
an oasis in the night.
Tired camels at rest,
wise men asleep in their tents,
the servants snoring nearby.
A slight wind blowing
shifts the desert sand sideways,
coiling and hissing.
A servant stirs in his sleep
and sinks back into his dreams.
Dawn washes the sky.
In the west one star still shines.
The sleepers awake,
camels kneel for their riders,
and the journey continues.
###
Herb Shippey is retired from full-time teaching at Abraham Baldwin Agricultural College in Tifton, GA, but still teaches American Literature and freshman writing part-time. His book Flying with the Spooks: Memoir of a Navy Linguist in the Vietnam War is scheduled for publication by McFarland Publishing (mcfarlandbooks.com/product/flying-with-the-spooks) near the beginning of the new year. You can also read more from Herb Shippey at his blog Words from the Wind.