by Jack Richards (Guest Writer)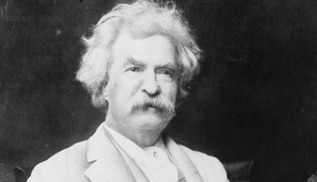 There is this notion going around literary circles and MFA circles and the circles of NYC, that people have found a distinct difference between literary writing and genre fiction. This chatter goes so far as to claim that the economics and culture of writers in America are split between basically NYC and everywhere else. The argument is 2 fold, and parts of the people doing the writing about this subject do not seem to be aware that the others are making any kind of argument about American writing being Bipolar. It may be true that funding for writing in different parts of America come from different sources, and it is certainly the case that literary fiction and genre fiction are different, but the reasons why these 2 worlds really exist are completely twisted in rhetoric. So why do some writers write literary fiction in universities and some writers write blockbuster novels in NYC?
To answer the question I do not want to get all tangled up in the arguments of others, but I do want to point to a couple that have come across my radar just recently. First there was an article published in the Huffington Post: "Literary Fiction Vs Genre Fiction." The article breaks down how the two types of writing differ. The author (Steven Petite batting from the world of literary fiction at Cleveland State University) argues that literary fiction and genre fiction are different in what the works and writers are trying to accomplish thematically. He ends his article with:
"In essence, the best Genre Fiction contains great writing, with the goal of telling a captivating story to escape from reality. Literary Fiction is comprised of the heart and soul of a writer's being, and is experienced as an emotional journey through the symphony of words, leading to a stronger grasp of the universe and of ourselves."
Does that seem a little skewed to you? Maybe there is a poke here at genre fiction writers? I can't say for sure, but if I were writing genre fiction I might think maybe I do more in my writing than entertain. I don't think that Petite's intentions here were to be offensive. I think he was trying to come up with a distinction of literary vs genre writing, and some times it does seem that one entertains and the other enlightens, but I don't think that is the point of the creations of the work. I would say that both literary writers and genre writers work hard at their craft. They are both dedicated to creating a work that speaks to people. I would hope literary writers are trying to entertain a little bit, and I would hope that genre writers are trying to enlighten. I understand the distinction on how some of the works work out, but I don't think it's a really good way to categorize writing or better yet these writers.
The second article: "Which Creates Better Writers: an MFA Program or NYC" is from The New Republic. You might need a dictionary and a flame retardant suit to read this article. Leslie Jamison examines the two world of NYC (8.3 million people) and the rest of America (300+ million), and I know Jamison is pointing to the publishing houses and the culture, and I'm sure they are much different, but making the distinction between NYC writers and "the rest of the world" is a least a little elitist. Surely some writer writing in in say Portland, Maine (just as an example) might not attribute all his success to NYC. Maybe NYC funded his writing, but Stephen King I'm sure world not say that NYC "created" him.
There is for sure, a different way in this country that literary writing and genre writing are funded. There are many difference in the creation and construction of these two categories of writing, but I wouldn't say it has anything to do with where the writer lives.
Again and Again and Again
There have been many of these nonsense theories written with a thesaurus in one hand and a mace in the other. On old message board (popular before the days of facebook) are filled with flame wars over this subject. I think honestly that Petite and Jamison might be too young to remember those days, so I'm cutting them slack. The truth is people have been fighting about this for 4 decades or even longer. When Hemingway was writing I wouldn't have said there was a distinction between literary writing and genre fiction, would you? You might point to the pulp industry back then, be Ernest was entertaining and enlightening at the same time, right?
So there might be a lot to be said about the fact that MFAs tend to edit their own work and people who publish their works through large publishing houses have a lot of help in editing. This might be a distinction, but I wouldn't stick on it. I wouldn't take away from NYC writers that way. Sure publishing houses might want to change their works to be more appealing some times, but many of those writers are highly skilled and could write circles around many MFAers. It might make it sting a little less for MFAers making a living at a university to claim that they have all the skill and genre fiction writers have all the money, but it just isn't the case.
If you want to see the real reason why these distinctions exist, and why we have some people who write literary fiction and some people who write horror fiction or science fiction or romance fiction, you only have to go meet 10 writers.
Writers are Writers
In my 30 plus years of writing I have know 1000s of writers. I have been in university programs, workshops, and just plain writing groups of all kinds. Believe me when I say writers are so strange varied and beautiful that it makes you believe that humanity might, by only the miracle of the existence of these people, survive. I knew a writer once who was so completely neurotic that she shaved all her hair so she wouldn't twirl it anymore. She wrote romance fiction in a university writing program. I know a writer who wrote comic books in a MFA program, and he would curse and spit every time he had to read Raymond Carver. He works in NYC. I have known writers who have drank themselves to death. Writes who looked like business men carried a brief case and only write poetry. I know a writer who was chemical engineer and hid all his writings from his father for over a decade. When his father died he left his 6 figure engineering job and started teaching and publishing his work.
Maybe this is why the writers of 1920s Paris were existentialist, they knew the patterns they found in the universe were really assigned from the inside and not by the conspiracy of the cosmos. It might have been in the stars that all those amazing writers and philosophers would come together to create a better work of literary writing and genre fiction. They, rubbing elbows, were pulled by the gravity of a zodiac that was….I'm kidding, it was because it was cheap. We know this.
We also know that writers today are weird people. They don't always show it on the outside. Do you want to know how you can tell that these arguments are more defensive jabs written by writers who are broke and who are wealthy, one saying "I have all the talent," and the others saying "But I have all the money," simple, you don't see it in poetry. Just because a poet writes a poem that has a computer in it, we don't call it science fiction. Is love poetry romance poetry? Notice too, that the only 2 genres/ distinction in type of poetry are love and erotica? These are the only 2 categories of poetry that bookstores think might have a chance of selling.
A Brick and Mortar Problem
We are being duped! No surprise. I have seen writers (literary writers) become exceptionally mad because John Grisham has mistakes in is plot. I mean this writer threw a book across the library because of this. It was obvious that the writer thought that Grisham wasn't good enough to earn the money he was making, but what he should have been asking was why was Grisham's stories so compelling or his voice so memorizing that people didn't even notice the mistake, and still bought the book and loved it. I don't know a lot of writers who sit down and say "lets entertain someone today" or "let's enlighten the world today." Writers are haunted by the stories and words in their heads. They are preoccupied endlessly by the people they make up and situations that fascinate them but do not really exist. They are tormented at night, right before bed about the words they did not write and the worlds they did not create. It doesn't matter if you are a novelist or a poet, this is always true. The world is what makes the distinction. Sometimes you get lucky and your wring is worth money, and sometimes you are the only one who wants to read what you write. We assign meaning to it. We have to have a reason that the writer who is a genius and only writes one beautiful sentence per day and is so right about all human insight and entertaining at the same time, can't make a living, but the guy who churns our 100s of pages in a story that sounds a lot like a 100 other books makes millions. Writers are haunted. They are more procrastination and self-doubt than they are tricksters and marketeers. All writers are haunted, if they live in NYC or Missoula, Montana they are haunted by the words they do not put on the page, so how can we judge them? If there was no economy, no selling, no money, we wouldn't. MFAers would labor with the help of other writers, and NYCers would wonder the streets looking for their next blockbuster or thriller with the confidence they were doing something that brings us together much more than it divides us. We wouldn't worry about our next grant or book deal we would just write.
I believe that world is coming more quickly than you would think. With all the self-publishing going on, popular and unpopular might be the only thing we as writers have to worry about. The argument over literary fiction and genre fiction at this point is like arguing if a stagecoach driver is more skilled than a single house rider. Who makes more money the self-published author or an author writing for a big publishing house? That's something we have to ask. Literary fiction and genre fiction is a brick and mortar bookstore problem, and sadly that issue might solve itself soon.
Can you sleep soundly at night if you haven't written all the words you wanted to write today? That really should be the only question that means anything. The genre is writing. The pay off is immortality, boom lets go.