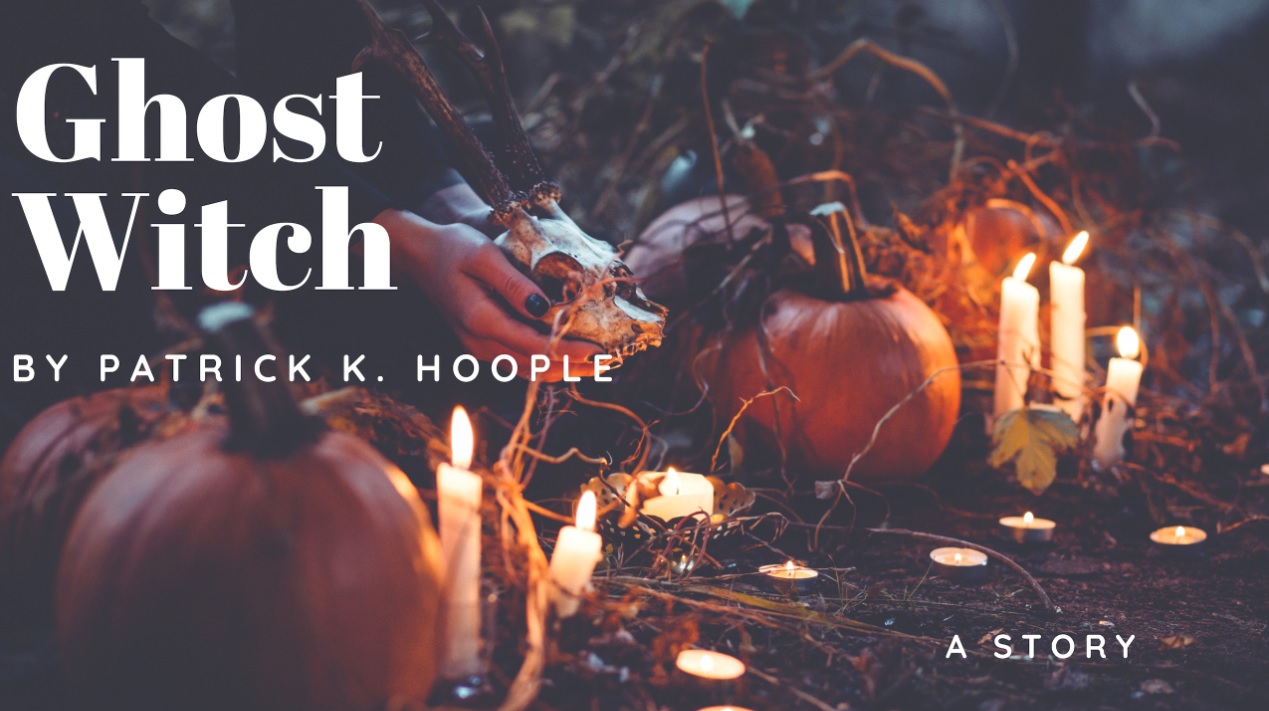 Native Americans refer to her as Skuda-ku-mooch or Ghost Witch. Tales that my, great grandmother would tell, entertaining my sister, Adelynn, and I late on autumn nights. My great grandmother was blind from birth, yet she claimed to have seen Skudakumooch in spirit as a child.
Lore of the Skudakumooch has dwelled in my subconscious since I was a toddler. My mother never mentioned the stories. When asked, she would always give a frustrating but relieving roll of the eyes. Passing them off as imagination. But much talk of the Skudakumooch was permeating through town. You see, Skudakumooch hibernates for five hundred years after one night of possessing a being of innocence.
This year was supposedly the five hundredth year since her last awakening. It is said, that, the ghost witch enters the body of a child, only, to murder and cannibalise the family of the possessed. The witches purpose is to conduct this ritual every five hundred years, laying the groundwork for all evil spirits in the land. But it is already October, and my mind is beginning to be at ease.
In her stories my great grandmother explained that the witch had thick standing hair, embedded were twigs and dead toads. The face was scarred, with a cat-like nose and pearl-white eyes. A smell of burning flesh would fumigate the room. She never showed emotion, only whispered something softly, with a frying voice, into my grandmothers ear. My grandmother would never repeat what the witch had whispered. She seemed, creeped at the thought. Eager to know, my sister and I would beg, only to lead to our grandmother telling us that it was all a dream or she had made it up.
This year, our grandmother hasn't spoken at all. In february, she just stopped. The doctor believes it to be the onset of Alzheimer's. Since her diagnosis, it began to get odd. Adeline had brought home a stray cat. The cat had been severely injured in the upper face. It's teeth were visible, even, with her mouth closed and her eyes were missing. I swore it had been cursed. At night, even after closing my door. I would find the cat sitting at the end of my bed staring at me, with no eyes. I had finally had too much when I kicked her off of my bed. The next morning I swore to take her to a shelter when we found that she had disappeared.
As I lay in bed, I keep smelling a horrid smell, but something interrupts that thought. Adeline, across the hall, is trying to decipher what grandmother had written down for her. Adeline, yells out "Halloween". Running into my doorway and with a breath she says "I asked her what the Skudakumooch had whispered and she wrote Halloween Night". As mother entered the room and demanded we get back to bed. Unable to speak, mother shuffled Adeline to her room. I lay back and pull the covers close. Tonight is halloween.