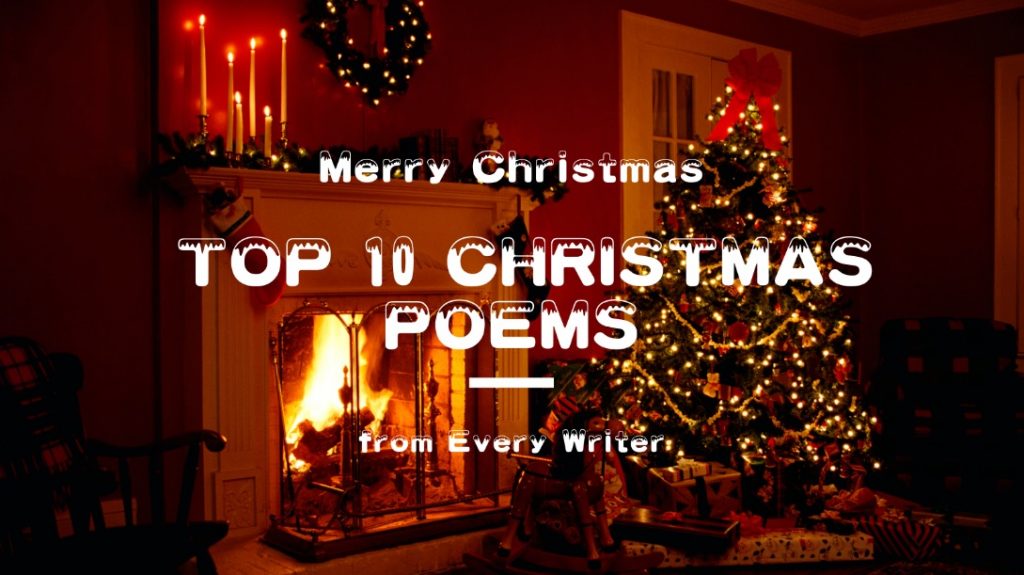 Top 10 christmas poems
We were shocked that it is difficult to find good poems about Christmas. This is much more difficult on the internet than you might thing. It's a little shocking, but we decided to put together a list of the Top 10 Christmas Poems of all time.
These are all classic poems, only a few come from the modern era.
A Visit from St. Nicholas
by Clement Clarke Moore
Moore's A Visit from St. Nicholas is by far the most famous poem on this list. It maybe one of the most famous poems ever written, and it is read by many to their families every Christmas. Also know as T'was the Night Before Christmas, thanks to the first line of the poem, the verse helped to create the image of Santa Claus and helped solidify the practice of St. Nick putting presents under the tree.
Stopping by Woods on a Snowy Evening
by Robert Frost
Though the poem does not directly reference Christmas, like many of the others on this list, it is certainly a historically famous poem that sets the winter scene. It's not always connected to Christmas, and some have said that it may be about suicide, but on it's surface the poem paints a winter scene better than any other. It's wonderful and certainly worth a read in the days leading up to the holiday.
Christmas Bells
Henry Wadsworth Longfellow
Longfellow was the superstar of American poetry in the 1800s, and he help set the stage of Christmas with this poem. The poem is about good over coming evil at Christmas, and of course it's full of all the verse and meter that Longfellow was famous for.
Christmas Carol
BY SARA TEASDALE
Teasdale's Christmas Carol is one of those poems, and there are many, that is a basic and quick retelling of the first Christmas. It is a wonderful and short poem with great verse.
Wartime Christmas
Joyce Kilmer
Like most of Kilmer's poems, Wartime Christmas is close to the sadness of war, with hope in it. It's short, and worth a read at Christmas. The poem is certainly historic.
[little tree]
by ee cummings
Little Tree is by the great modern poet ee cummings. The poem is a little unusual in the type of heart it displays from a poet who is usually more cynical than ernest when it comes to matters like this. The poem is fun and worth a read.
The Snow Man
by Wallace Stevens
A wonderful poem about winter and a snowman. This poem is exactly what a lot of people looking for when they think of the Holiday Season.
Winter Trees
by William Carlos Williams
Winter Trees is a short wonderful little poem about winter. Again, it captures much of what the season is about.
Blow, Blow, Thou Winter Wind
by William Shakespeare
We had to get our Shakespeare in! This is a wonderful little verse about the cold and joy of winter. It's a fun read.