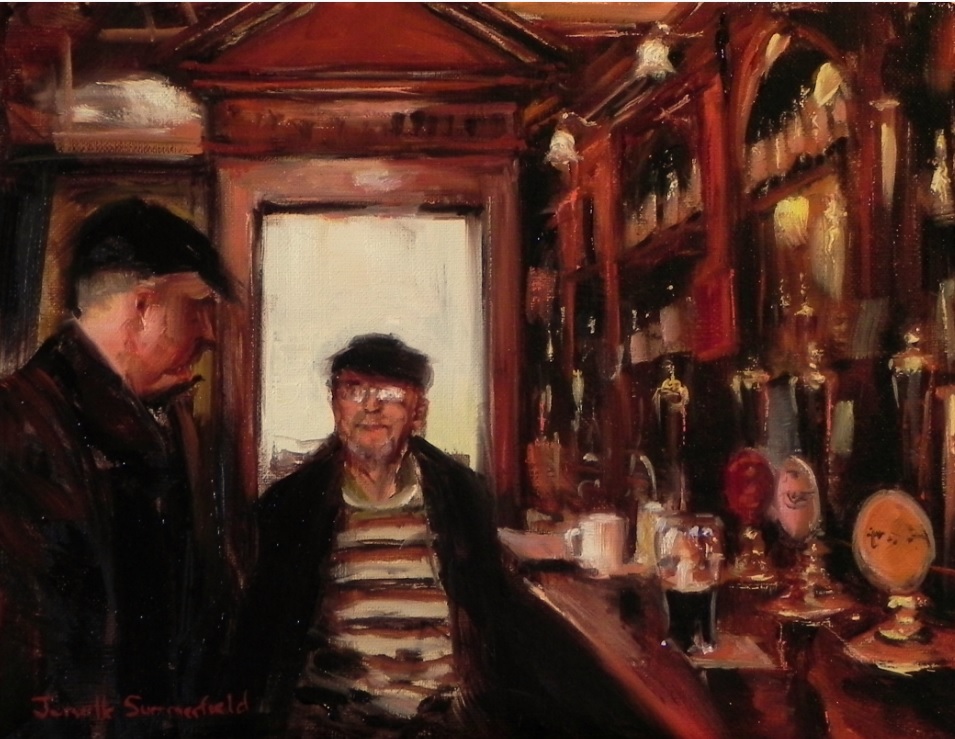 Bad-Timin'
by Tony Wayne Brown
About a million musical sounds seem to be filling the yard as the karaoke gets underway. It's a different sort of karaoke than the run-of-the-mill usual version, though–strictly a cappella all the way. There's Big Bad Bob, sitting in on vocal deep bass, making a cow's moo sound like Franki Valli singing "Big Girls Don't Cry." Hackin' Henry's on top of high harmonies over on the concrete picnic table. I'm doing the tenor parts, just like Pavarotti, while little lady-killer Willie Johnson's rolling out the soprano as Danger Dan gives him the sweet eye.
By the low concrete block wall is "Mo" Lester, rapping a mean drum beat with his hands, making that concrete sing along just like a set of bongos. On oom-pahs is Fatal Phil, with Schizo Vic-Vicky falsettoing every chance he/she gets. Lip guitar is provided courtesy of the flim-flam Preacher Man, and you wouldn't believe the sax sounds comin' out of Butcher Bruce's mouth. Second-Story Tommy breaks in now and then with a tuba vibe that sounds like pure brass.
I know you're thinkin' what a crazy bunch of guys this is, but sometimes in life, ya see, ya just gotta take what ya can get. Thieves, busters, sex perverts, stone-cold killers. Prison karaoke's not for the fainthearted. One bad note or wrong look here gets you dead, man.
And I do mean dead.
###
My work has been published more than forty times, including The Huffington Post, Foliate Oak, Birmingham Arts Journal, Bartleby Snopes, The Write Place At The Write Time, Short-Story Me, Short Story Alley, Mocha Memoirs Press, Whortleberry Books, Sleeping Cat Books, Art Forum, In Between Altered Spaces, Perpetual Motion Machine Books, and Infected INk.,