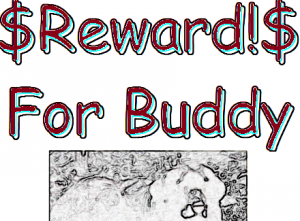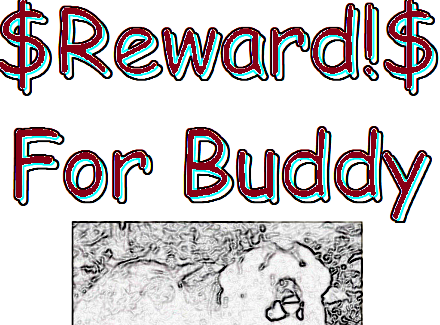 Found & Lost
?by Jarret Liotta
The big man stood in my doorway effortlessly holding Buddy?poor Buddy, slumped and lifeless, patched with blood.
?Oh ? no,? I whispered.
?I?m very sorry,? he said. ?You must be very sad.? His voice was low. His soft blue eyes sought to feel my pain, searched my reaction with unwavering eyes.
?I?m ? Oh, I?m ?? I sobbed twice, steadied myself, then said, ?Please come in.?
He carried Buddy into the living room. Without speaking, he asked where to put him, and I gestured to the blanket spread on part of the couch. He laid him carefully down.
I sat beside him and pet his fur. He still felt warm, though the man said he?d probably been hit the day before. The blood still seemed wet, too, and a bit even dripped onto the blanket.
?I had him in my barn last night. As I said on the phone, I didn?t want to call late.?
?Thank you,? I murmured.
?I saw your signs on North Avenue , and then ? He was just down the road from me, on Perry Street .?
?You found him on Perry??
He thought about this for a moment. ?It was near Perry, kind of, but off the road, in the woods ? on Frasier, actually. That?s what I meant.?
?And he was dead??
?Of course,? he said seriously, his eyes unblinking, still searching my eyes. ?I?m sorry.?
He stood respectfully still, watching as I softly pet my Buddy again. I lost myself in a moment, then looked up to see him still there, unmoving, his eyes fixed on mine.
?I?m sorry,? I said. ?I want to give you a reward. I ? I had that on the poster, and??
?No,? he said, stepping closer. ?No,? he said with eyes locked on mine.
I got up and moved past him to the other side of the room. ?No,? I said, ?I want to, please.?
?It?s not necessary. I feel bad about this.? He took two steps toward me. ?I don?t want anything,? and he took another step, his eyes forever locked on mine.
?Well,? I said, holding his eyes firmly, ?at least I can give you a-a drink or something, please. Okay?? I moved carefully toward the kitchen.
?No, please.?
?Please. Just have a seat, okay, and I?ll be right back. Okay? I?ll be right back.?
I slipped into the kitchen before he could reply. Something didn?t feel right, and all at once I knew I had to get out of the house.
I skipped to the back door. Holding my breath, I turned the lock.
?Where are you going?? he said, gliding into the room.
I jumped. Speechless, I held my breath and stammered silently. He came closer, his piercing eyes never leaving mine.
?P-please,? I gasped. ?Don?t.?
He grabbed my wrist in a brutal lock. Slowly, he leaned in close to me and whispered, ?Come on. Let?s go and pet the dog ??
###
JARRET LIOTTA's essays and articles have appeared in numerous publications, including The New York Times, Brill's Content, California Arts & Living, Los Angeles Times, Connecticut magazine, Hartford Courant, Pasadena Star-News, and the Connecticut Post. He maintains an under-read blog (jarretliotta.blogspot.com), and has been writing fiction since he was a kid, priding two yet-to-be-published novels and a wealth of short stories. Jarret's also a great lover of horror in all its fictional forms, and considers October 31st the best day of the year!