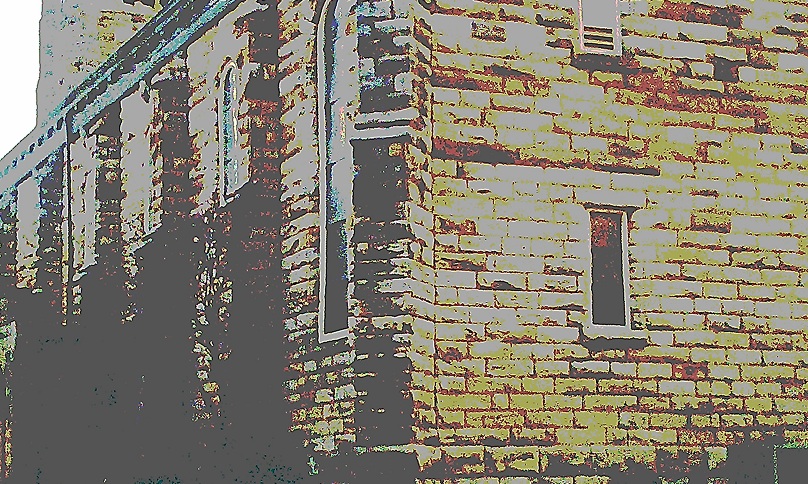 The Beating
?by K. Zeth Ozbirn
?He?s still down there,? the guard said as he turned to his sentry, their helmets shining in the faint torchlight.
?How long?s it been??
?Three days.?
They looked down the cold rock wall at the man beating his fists against the large metal doors that lead to the courtyard.? From their distance, the blood running down his forearms, the sweat and broken metacarpals were not real, just tricks of the light.? The damp chill of night tightened around them as the dog-watch turned to the mid-watch.? The guards saluted their relief to shuffle quickly away for warmer halls and straw mats.
The beating continued, thump after thump.? The guards looked down at the noise.
?He doesn?t realize it, but everyone?s laughing at him.?
?What?s he want??
?Who cares??
They shared a laugh and a quick wink and nudge.
The noise resonated through the walls until the metal doors, the rock wall, and even the torches began to vibrate in a rhythm that they had once known, but had forgotten long ago, and were unlikely to ever remember.
###
You can visit Zeth at his blog: http://finitenoir.blogspot.com/ or you can check out his book at: http://amzn.to/wrMpxe