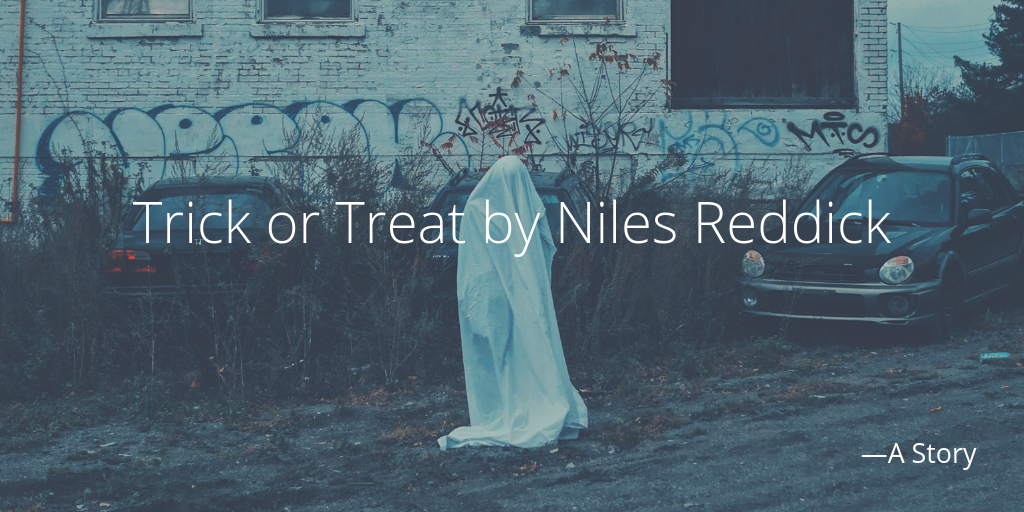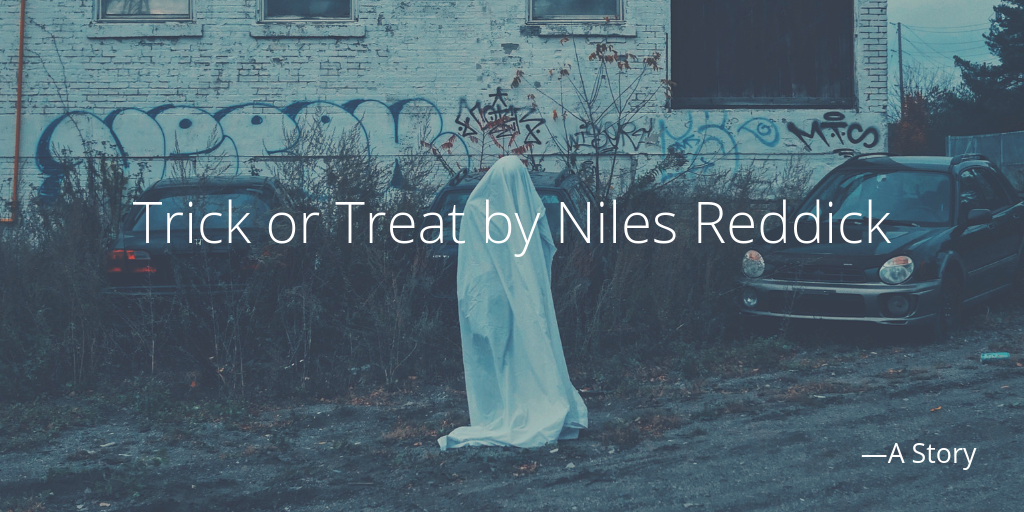 We might've bought a mask at Woolworth's twice in our trick or treating history, but mostly our costumes were either homemade, hand me downs, or thrown together from things around the house. Old bedsheets became ghosts, mama's scarves were pirate's bandanas, and her mascara became markings under eyes for solider or football characters.
When I was eight, I got to supervise siblings, but we weren't allowed to go beyond our neighborhood and certainly not near the university, where my mama believed they'd give us alcohol spiked fruit, baked goods with marijuana, or worse, LSD laced candy. We feared abduction like we'd heard on nightly news out of Atlanta, though no one in our small town had ever been abducted. Those who were said to have been abducted were unruly and non-conformist teens who'd run off with lovers, come back when love went sour, usually with a child, and repented come Sunday.
Mama dumped all the contents of our bags on the Formica table in the kitchen, stole the peanut butter cups for herself, and equally divided the candy while she checked for any tampering. One Gala apple had several puncture marks and she eyed it, turned to me, swallowed another gin and tonic from her plastic cup from Disney World and said, "Where'd you get this?"
She expected me to remember each treat, like she memorized grocery store prices to maximize food stamps and avoid using cash. "The white brick house on the hill," I said. Truth be told, I knew which ones to memorize–anything unwrapped, homemade, or fresh.
Mama called the police, lectured the dispatcher that people shouldn't try to kill her children just because we were poor, that she had connections and would go down fighting. No matter how much the dispatcher reassured, the louder, more slurred Mama became, tears finally welling in her eyes, and she slammed the phone down and cursed the police, the government, and our sorry daddy who'd run off with a cashier at the Piggly Wiggly. We knew the words slut and whore before we knew what they meant.
I went out, sprinted down the street, and saw the police lights at the white house on the hill. I saw them talk to the elderly woman in her bathrobe and curlers, and I saw her shaking her head back and forth. They didn't arrest her, and I figured she hadn't calculated the number of kids and amount of candy she needed. Rather than turn off her light to signal she was out of candy, she gave her fruit out, oranges to some and apples to others. Her cataracts probably kept her from seeing the holes in the apple. I went home, found mama on the sofa, her mouth open and drool dripping on the sofa, covered her with a quilt, and went to bed.