What's Happening!?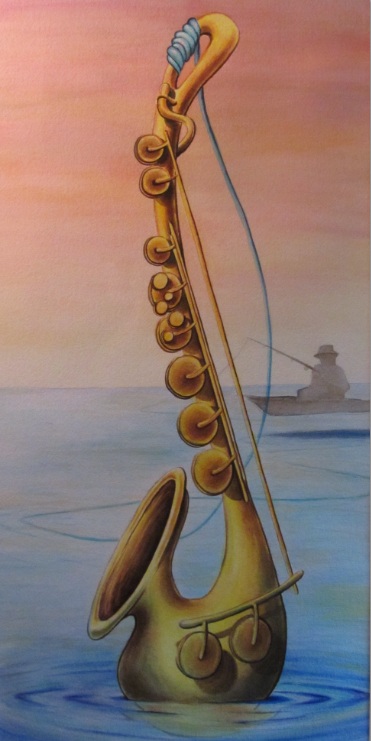 Well things are happening so quickly around here, I thought I would take a sometime to tell you about exciting things going on here at EWR. We are making some big changes, and they are happening quickly, so here we go.
Horror Contest
First we are running our horror stories contest. We will give the winner the front page of EWR, and we have already had some great submissions: see them here.
If you want to enter the contest simply email your submission to eds@everywritersresource.com and make the subject line Horror Contest. We are still taking regular submissions (remember all submissions are 500 words or less). Make 'em scary.
Artwork
We are also now accepting artwork submissions! We have some amazing art in our in box already, but we are very excited to see it up featured on our site and beside some of the stories and poetry around the site. Dana Loberg was our first artist featured. Her work is wonderful. If you want to submit art to us see the guidelines here.
Literary Magazines
We are also taking literary magazines submissions of course. Keep them coming!
Poetry
We also want your short stories and poetry!
The Future
We are working on a complete site redesign! It's so exciting, but in the next few months we hope you will see an all new and amazing EWR.
HELP US!
Lastly, we are doing our best to stay on the web, and you know, as I've said many times, I hate doing this, but we are asking for your DONATIONS again, just trying to keep the site up and running.
We got a lot going on here, so keep checking back, we hope to see you on our Twitter, Facebook, our Message Boards very soon!
Take Care,
Richard Edwards
Richard Edwards has a BFA in Creative Writing and Journalism from Bowling Green State University and an M.S. in Education from the University of Akron. Managing editor of Drunk Duck, poetry editor for Prairie Margins, reporter for Miscellany, Akron Journal, Lorain Journal, and The BG News. He has also worked as a professional writer and editor in the medical publishing industry for several years. For the last 15 years Richard has also taught literature and writing at the secondary and post-secondary levels. He works much of the time with at-risk students.