Gone Lawn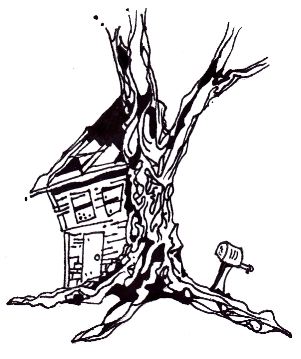 | | |
| --- | --- |
| Magazine Name | Gone Lawn |
| Twitter | |
| Facebook | https://www.facebook.com/pages/Gone-Lawn/181450445232903 |
| Website | http://gonelawn.net |
| Editors Name | Owen Kaelin |
| Print publication? | No |
| Mailing Address: | |
| Email | gonelawn@gmail.com |
| Circulation | |
| Submission Guidelines URL | http://journal.gonelawn.net/glj_submit.php |
| Approx. Response Time? | |
| How often do you publish? | quarterly |
| Year Founded? | 2010 |
| Do you take online submissions? | Yes |
| Information about your publication | "Gone Lawn seeks to explore and advance the growth of a new literary intention befitting our new century. In particular we seek innovative, nontraditional and daring works, both narrative and poetic, that walk the difficult landscapes and break up the safe ones, works which incite new feelings and thoughts, works which make us think and feel surprising and unexpected things." |
| What type of submissions are you looking for? | Nontraditional & progressive literary fiction, poetic prose, or any narratives produced by, really, any artistic means. We do not like the deliberately marginalizing political word "experimental", though we've found it useful as a catch-all descriptor in that it is unfortunately so widely used to describe literature that is deemed "unusual" in comparison with other works. We seem to publish a kind of sneaky majority of poetic prose. It's important, also, to note that the quality of the writing is very important to us. So, as well, writing that feels like it's bringing the reader someplace new. "What the heck is this" material is loved and highly sought after, though it also has to be at least reasonably well-written. |
http://www.everywritersresource.com/literarymagazines/gone-lawn/
Fiction
literary magazine
New and Interesting
Non-fiction
Online Literary Magazine
Online Submissions
Poetry
Magazine Name Gone Lawn Twitter Facebook https://www.facebook.com/pages/Gone-Lawn/181450445232903 Website http://gonelawn.net Editors Name Owen Kaelin Print publication? No Mailing Address: Email gonelawn@gmail.com Circulation Submission Guidelines URL http://journal.gonelawn.net/glj_submit.php Approx. Response Time? How often do you publish? quarterly Year Founded? 2010 Do you take online submissions? Yes Information about your publication 'Gone Lawn seeks to explore and advance the growth of a new literary intention befitting our new century. In particular...
Every
Writer
votenewmusic@yahoo.com
Administrator
I am the editor/owner of EWR, a writer, a publisher, and a teacher.
Literary Magazines