Horror Magazines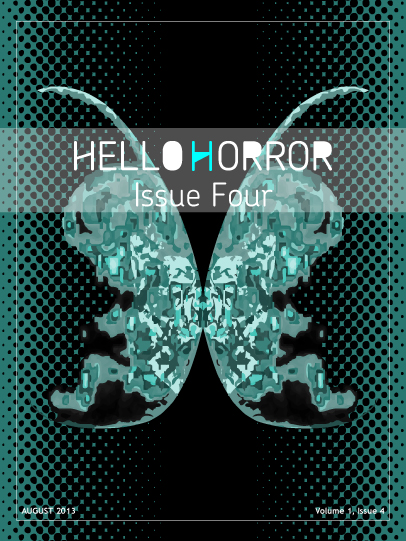 Here are over 100 Horror magazines. It is updated continuously. Horror magazines have been around since the 1600s, possibly earlier, if we consider the old horror pamphlets as a direct predecessor to our modern day magazines. It can certainly be argued that horror is one of our oldest genres, and we would, I hope, all agree that horror publications, and horror magazines have played a large role in keeping the genre alive and vital.
It's fun to be scared. From those early horror pamphlets we got Dracula and Frankenstein. Stoker was said to be a fan of those scary circulators. Stephen King wrote Creepshow, a great homage to those early horror comics and pulp magazines, and today we see again and again horror authors turning to magazines, finding horror stories and bringing them into novels and onto the big screen and wider audiences.
Horror magazines, these terror-filled collections of tales are what shape the conventions of our day. I believe if you see it in a horror magazine, a couple years later you'll see everywhere in horror. These stories and magazines lead the way, even though they are so small. They are the innovators. The hardcore horror fans, authors, and future authors are reading them. Some people think these small publications do not matter, but I am telling you they are the cornerstone of our nightmares.
This list, I hope helps those magazines listed here. I hope it helps you as writers. The first part of this list links to our pages and gives you full listings of these horror magazines. If you want to see all of our horror genre please check our searchable database of horror magazines..
If you are a horror editor and you would like to listing your magazine with us, please submit your magazine..
The List of Horror
Abomination Magazine is a quarterly horror publication with an emphasis on tales of terror.
Black Treacle is free magazine of Dark Fantasy, Horror, and Speculative fiction. Published on a monthly schedule, each issue includes 4-5 pieces of original short fiction.
"Blood Moon Rising" is the Magazine For All Things Horror. Featuring short horror fiction by todays rising writers. Horror artwork, horror convention news and reviews. Movie and book reviews. Revews on horror events that we produce such as our yearly Halloween show "Blood Fest: Halloween Show & Rock Party" and "The Institute of Horror, Fantasy & Science Fiction."
We are a magazine of short Fantasy, Horror, Literary/Mainstream fiction, Poetry and Science Fiction published in eBook format.
Dark Eclipse is a monthly e-magazine from Dark Moon Books. It is a slimmer version of the quarterly print literary magazine, Dark Moon Digest. We specialize in horror of all forms and shapes, but particularly for adult audiences.
Fantasy Scroll Mag is a quarterly publication featuring science fiction, fantasy, horror, and paranormal short-fiction. We publish short fiction from our
Gore Noir Magazine covers Horror art, horror models, tattoos, photography, special effects, celebrities, music, etc.
HelloHorror is a recently created online literary journal and blog. The primary motivation behind our publication?s existence?
Hieronimo's is a new horror magazine. We specialize in weird fiction. We want to make a home for literature of the uncanny.
Founded in 2012 and published twice a year, Hypnos is now seeking submissions for its sixth issue (to be published on October 31, 2014). We seek to promote weird fiction and the related genres of horror
We are proud to say this is it! Our first Issue! It took some time to choose the right pieces for our inaugural issue, but we believe in the authors we have chosen to represent us here. After reading their tales, we think you will agree. We offer Poetry as well as Fiction, so take a look around, see what we have to offer. If you like what you see, make sure to drop us a line. Stay in touch with Inner Sins through Blogger and Facebook.
After a ten-year hiatus, the award-winning magazine, LORE, returns to bring you some of the best imaginative fiction, artwork and web content being offered today. During its initial run, LORE
Macabre Cadaver
Macabre Cadaver Magazine is an American horror, fantasy and Science fiction magazine which publishes short fiction, poetry, and non-fiction articles. Macabre
OneTitle is an online magazine of poetry and short fiction. We are a journal for emerging writers, by emerging writers. Our goal is to publish quality fiction and poetry of any style and almost all genres. All of our content is available online, and at no cost to the reader. We are in the business of publishing for the love of fiction and literature. We want to take the theory out of such a subjective and personal art-form and see the writing for what it is.
We are a small imprint publisher within the horror genre. We have just released out first issue on the MagCloud platform. As you may have seen we are open for submission
SCREAM is Britain's all new premier Horror Magazine. SCREAM is your best source for horror movies, news, reviews, previews, celebrity interviews, books, games, film festival reports, comics and pretty much everything else you can think of in the world of horror. The magazine is published bi-monthly and available at all good newsagents and book stores across the UK. Copies of each issue will also be available to purchase on the site and in the future we will also be offering a worldwide subscription service to SCREAM where not only will you receive the magazine delivered to your door every 60 days but you'll save money in the process and also receive the occasional gory goody too! How can you resist?! So, once again, a very warm welcome to SCREAM. We are going to enjoy having you along for the very bloody ride!
 Tainted Tea
Tainted Tea brings a new, smart look to the horror genre. We aim to show that! horror is about experiencing fear. We publish the works of horror writers and artists
We at the Cynic Online Magazine accept submissions in almost any genre with the major criteria that the work is original, well written, enjoyable and tolerant.
A brand new online zine which is accepting short story, dark poetry, and dark art submissions. Please see Submission Guidelines for details.
 The Poetry Box Horror & Dark Poetry Magazine
The Poetry Box Horror, Gothic-Horror and Dark Poetry ScrapBook Magazine is being launched by LK Barley Robinson (Award-Winning Horror Poet, Verse-Fabulist and Author) in April 2012.
A horror magazine, available as a free pdf download, or to buy from Lulu.com, that enables teenagers and young adults to get published alongside adult and top-selling horror authors.
 Tiny Tales of Terror, The Magazine
We love what scares you. Because horror is so closely linked to suspense, we also take psychological horror or suspense stories. We love classic horror
WitchWorks is a pulp horror magazine fashioned after the style of pulp magazines and horror comics that were popular during the 1940s and 1950s. We don't specialize in high class literary horror
Zombie-Coffee is a brand new, trying to get off the ground, horror fiction magazine. What we do is a little different from other magazines. We publish stories in serial, meaning we publish a section of a longer short story, or one flash fiction every Monday instead of publishing different stories once every few months
The magazines that follow link direct to the publication websites. We do not have detailed information on our site about these magazines, but we hope their editors will consider listing with us.
69 Flavers of Paranoia 
Aphelion
Blue Blood http://www.blueblood.net/
Cemetery Dance http://www.cemeterydance.com/
Cherry Bleeds
Chizine http://chizine.com/
Danse Macabre http://www.dansemacabreonline.com/
Dark Discoveries http://darkdiscoveries.com/
Dark Realmshttp://www.monolithgraphics.com/darkrealms.html
Deadman's Tome http://deadmanstome.wordpress.com/
Death Throes
Decomp http://www.decompmagazine.com/
Dissection http://www.simegen.com/writers/dissections/
Edge
Electric Spec http://www.electricspec.com/
Electric Velocipede
Fangoria http://fangoria.com
Fear Magazine http://www.fearsmag.com/
Feoamante http://www.feoamante.com/
Fungi http://fungiantho.com/
Goreletter
Gothic http://www.gothic.net/_blog/index.php
Harrow http://www.theharrow.com/
Hellfire Crossroads http://hellfirecrossroads.weebly.com/
Hello Horror http://hellohorror.com/index.htm
Horror Garage http://www.horrorgarage.com/
Horror Zine http://www.thehorrorzine.com /
Ideomacer http://www.ideomancer.com/
Infernal Ink Magazinehttp://hydramstar.com/Infernal_Ink.html
Inner Sins http://www.innersins.com/
Innsmouth Magazine http://www.innsmouthfreepress.com/
Insatiablehttp://www.whitecatpublications.com/guidelines/insatiable/
Kzine http://www.kzine.co.uk/
Lore http://www.lore-online.com/
Midnight Street http://www.midnightstreet.co.uk/
Monster Zine http://www.monsterzine.com/
Morbid Outlookhttp://www.morbidoutlook.com/home/section/home.html
Morpheus Tales http://www.morpheustales.com/
Mythic Delirium http://www.mythicdelirium.com/
Niteblade http://niteblade.com/home/
Not One of Us http://not-one-of-us.com/
One Buck Horror
Pedestal Magazine http://www.thepedestalmagazine.com/
Penumbra http://penumbra.musapublishing.com/
Rue Morgue http://www.rue-morgue.com /
Sanitarium http://sanitariummagazine.com /
Scars http://www.scarsmagazine.com /
Schlock http://www.schlock.co.uk /
Scibal Tales http://www.scribaltales.com /
Screaming Dreams http://www.screamingdreams.com /
Screem Magazine http://screemag.com/index.php
Shroud
SNM Horror http://www.snmhorrormag.com/
Something Wicked http://www.somethingwicked.co.za/
Spinetingler http://www.spinetinglermag.com/
Splatter Punk http://splatterpunkzine.wordpress.com/
Subterranean Press http://www.subterraneanpress.com/
Suspense Magazine http://www.suspensemagazine.com/
Tales of Blood and Roseshttp://www.talesofbloodandroses.com/
The Dream People http://www.dreampeople.org/
The Future Fire http://futurefire.net/
The Stray Branch http://www.thestraybranch.org/