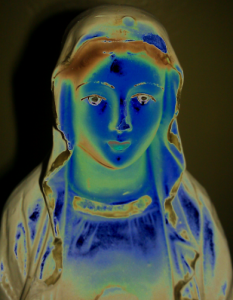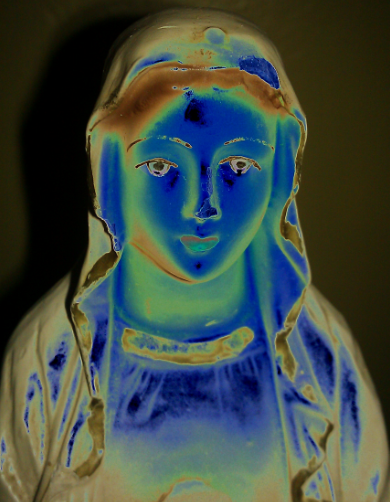 Holy Water
?by Keith Hoerner
I stand at the kitchen sink washing the one thing I took from home after you died: The Madonna and Child statue I meditated on kneeling before you ? being beaten, traumatized, loving you, year after year.
I wash it gently, remembering the time you unknowingly soaked a statue of St. Joseph ? carved out of salt ?in a sink of warm water.
You did not realize it would dissolve, desert you like your man-made religion. Only to return later, pushing your hands through the milky-white water, confused, almost frantic, as you thrashed about in search of what you had laid there.
###
Keith Hoerner is a recent MFA-in-Writing Graduate who is enjoying a foray into teaching after a successful sales and marketing career. A St. Louisan, his recent work can be read in Mid Rivers Review and Untamed Ink.
Richard Edwards has a BFA in Creative Writing and Journalism from Bowling Green State University and an M.S. in Education from the University of Akron. Managing editor of Drunk Duck, poetry editor for Prairie Margins, reporter for Miscellany, Akron Journal, Lorain Journal, and The BG News. He has also worked as a professional writer and editor in the medical publishing industry for several years. For the last 15 years Richard has also taught literature and writing at the secondary and post-secondary levels. He works much of the time with at-risk students.