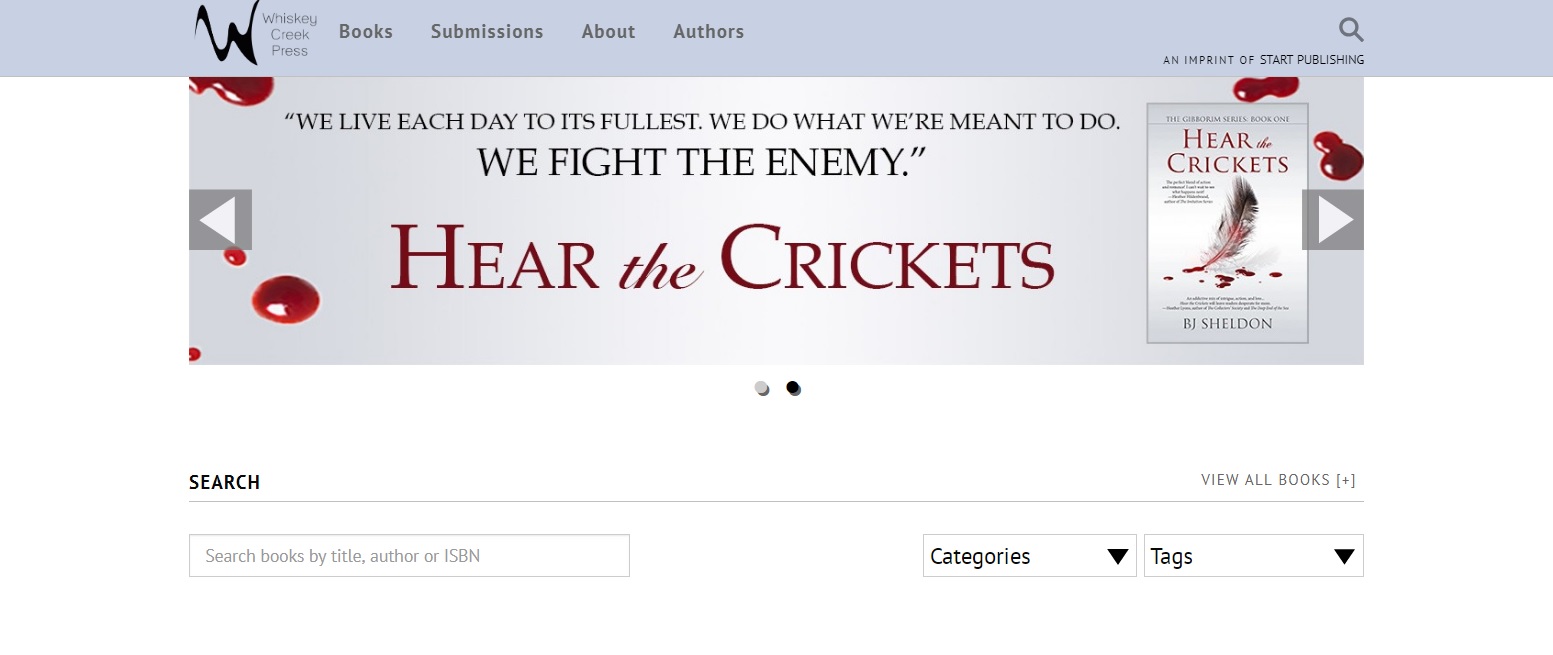 Whiskey Creek Press
From the publisher
"Whiskey Creek Press is a royalty-paying traditional publisher of fiction and non-fiction by outstanding, award-winning authors. We published our first titles in March, 2003 and we have grown to include a catalog of over 600 titles representing about 250 authors. We publish in ebook and traditional trade paperback formats, and maintain two retail websites, our all-genre General Line at www.whiskeycreekpress.com and our sensual erotic Torrid Romance Line at www.whiskeycreekpresstorrid.com.
The majority of our titles are published in both ebook and trade paperback formats. Our ebooks are also available at third party resellers like Fictionwise, Mobipocket, and Amazon Kindle, and our trade paperbacks can be purchased at Amazon and through bookstores special order. The Whiskey Creek Press author contract is for a three (3) year period for worldwide ebook and trade paperback rights. Royalty payments to authors are quarterly based on industry commission standards. As a traditional publisher, Whiskey Creek Press charges NO fees of any kind to authors for publishing services. Editorial services, cover art design and production, paperback set-up fees, and ISBN numbers are provided at absolutely no fee to our contracted authors."
Submissions
They publish a little of every thing including poetry and short stories.? Guidelines are on the site.
Information
Founded 2003
Contact
Whiskey Creek Press
101 Hudson Street, 37th Floor, suite 3705
Jersey City, NJ 07302
Twitter: https://twitter.com/whiskeycreekp