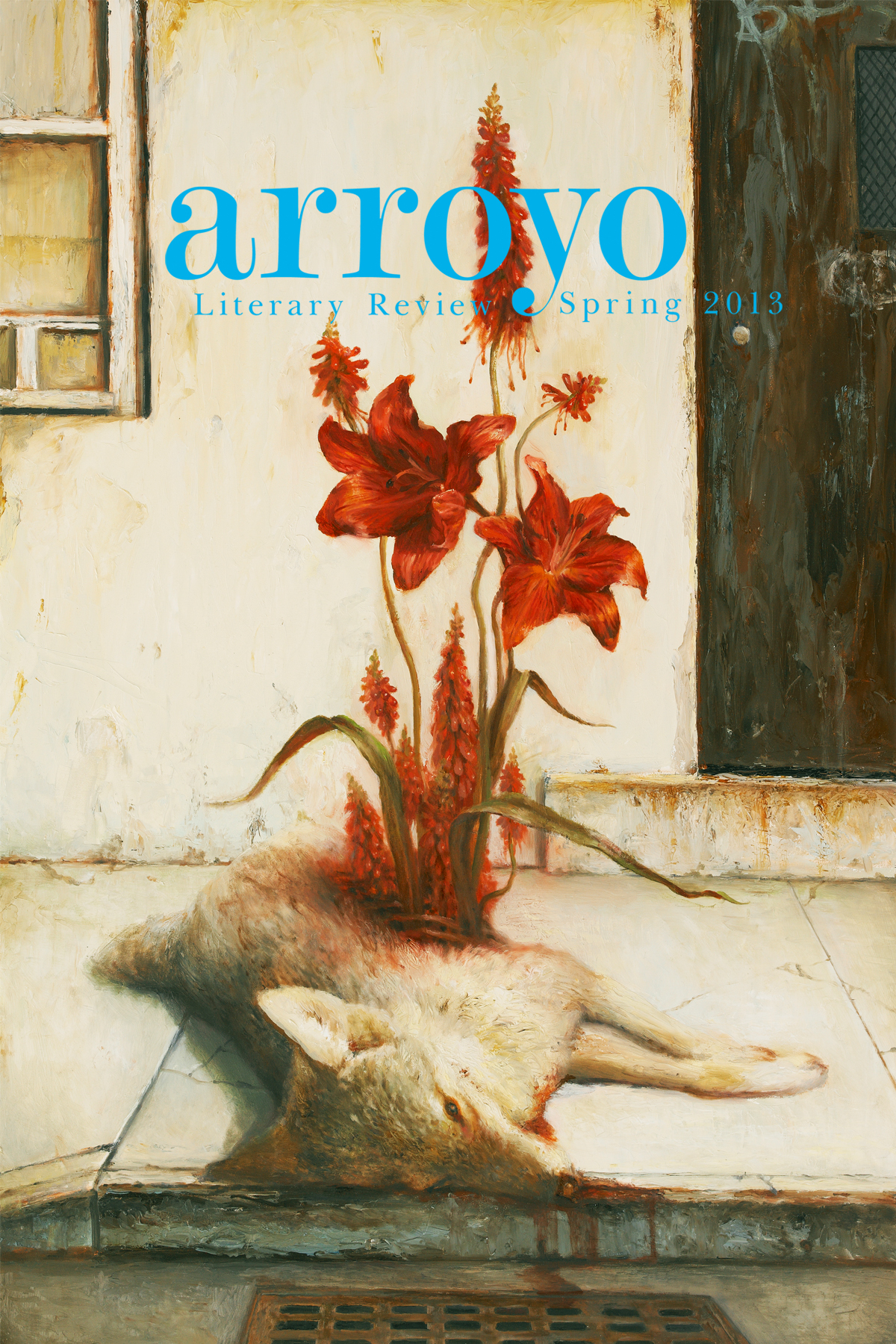 | | |
| --- | --- |
| Magazine Name | Arroyo Literary Review |
| Twitter | https://twitter.com/ArroyoLitReview |
| Facebook | https://www.facebook.com/arroyoliteraryreview |
| Website | |
| Editors Name | Christopher Morgan |
| Print publication? | Yes |
| Mailing Address: | Arroyo Literary Review Department of English, MB 2579 California State University, East Bay 25800 Carlos Bee Blvd. Hayward, CA 94542 |
| Email | arroyoliteraryreview@gmail.com |
| Circulation | |
| Submission Guidelines URL | |
| Approx. Response Time? | 3-4 months |
| How often do you publish? | Once a year |
| Year Founded? | 2009 |
| Do you take online submissions? | No |
| Information about your publication | Arroyo Literary Review is a print-based publication produced annually by students and alumni of California State University, East Bay. Each issue reflects the creative diversity found in the San Francisco Bay Area literary scene, while bringing together material from an international array of poets, writers, and artists. Arroyo began with an investigation: faculty and students sought to establish a magazine capturing the spirit and diverse voices of the Bay Area while attracting writers from across the country and a national readership. What they discovered, however, was a void. Bigger presses seemed to ignore the dynamics of California culture, while smaller presses had predicated themselves on niches. With the opportunity presenting itself, those same students built the school?s first literary magazine from the ground up, eventually releasing the premiere issue in Spring of 2009. Since then, that tradition of motivation and commitment has been passed on to each proceeding incarnation of the review. The editorial staff remains dedicated to showcasing both new and established writers from the West Coast and beyond, hoping to connect the magazine?s audience with the unique qualities that make the Bay Area literary and art scene so special. |
| What type of submissions are you looking for? | Arroyo welcomes submissions from new and established writers. We seek previously unpublished poetry, fiction, personal essays, translations, and art that retains its vibrancy in black and white. Please see our submission guidelines for more information. |
https://www.everywritersresource.com/literarymagazines/arroyo-literary-review/
A
Art Magazines: taking art submissions
Essays
Fiction Magazines
literary magazine
Literary magazine in Print
New and Interesting
Non-fiction Magazines
Online Submissions
Poetry Magazines
Print magazines taking online submissions
Magazine Name Arroyo Literary Review Twitter https://twitter.com/ArroyoLitReview Facebook https://www.facebook.com/arroyoliteraryreview Website Editors Name Christopher Morgan Print publication? Yes Mailing Address: Arroyo Literary Review Department of English, MB 2579 California State University, East Bay 25800 Carlos Bee Blvd. Hayward, CA 94542 Email arroyoliteraryreview@gmail.com Circulation Submission Guidelines URL Approx. Response Time? 3-4 months How often do you publish? Once a year Year Founded? 2009 Do you take...
Every Writer
Every
Writer
votenewmusic@yahoo.com
Administrator
I am the editor/owner of EWR, a writer, a publisher, and a teacher.
Literary Magazines