BALLOONS Lit. Journal
Website:
http://www.balloons-lit-journal.com/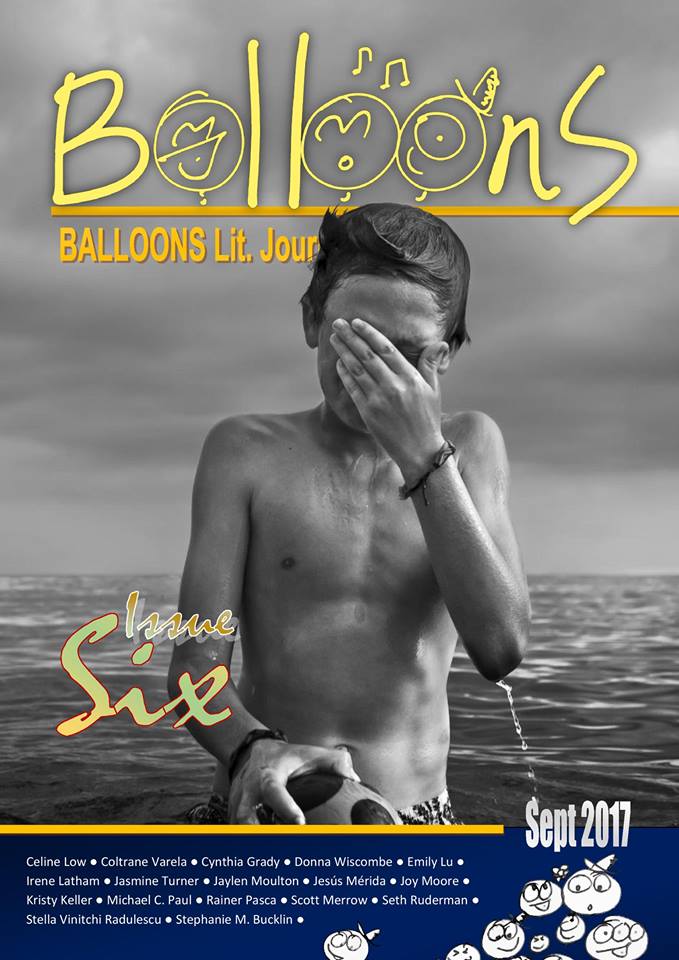 From the Editor
First established in 2014, BALLOONS Lit. Journal (BLJ) is a young-reader-oriented literary journal that is freely accessible to all by online reading with a fully edited ready-to-print pdf version downloadable for every issue.
BLJ is independent and biannual publishing quality poetry, fiction and art/photography primarily for readers from around 12+. Limited print copies are freely distributed to contributors, selected schools, educators and associates of BLJ.
We welcome submissions from people anywhere in the world and in all walks of life. It doesn't matter who you are – if you think you have something that definitely interests young people, send it to us and we'll read it. BLJ particularly welcomes school teachers to submit their work to us (because we're teachers ourselves!)
Submissions
We are primarily looking for quality materials for school-aged readers from around 12 years onwards. Having said that, we won't be too excited seeing conventional materials for children. Rather than writing anything specifically for BLJ's readers, you should consider if we could find in your submission, however complex and philosophical, the elements that could enlighten and amaze the young minds. Read our issues to see what sort of work move us!
We invite poetry and fiction submissions by email (editorblj@yahoo.com). All works must be original, previously unpublished and written in English. But if you also have fantastic art and/or photographic work that we think suit the journal, we will certainly let them in too. We love pleasant surprises – if you have anything which we have never imagined before, send it in!
Your submission should include a cover letter with your brief bio note (be concise, precise and unique!). If the author is a school child, we'd love to know his/her age too. Please also note the following submission instructions for the different categories:
Poetry: 3-5 pieces. Any style that you find appropriate (feel free to surprise us!). Submit them in a single WORD doc as attachment.
Fiction: 1 piece. No more than 2000 words. Proofread, Font 12, common Font Types. Submit it in a WORD doc as attachment.
Artwork: 3-5 pieces. We take the common file types like JPG and GIF (Good resolution please!).
You may of course send in more than one category of work. But please do not send in materials of the same category again before you receive our final decision of your initial submission.
Information
Editor's Name: Dr Ho Cheung LEE
Print publication? Yes
Do you take online submission? Yes
Submission Guideline URL: Submissions Guidelines
Response time: Less than 3 months
How often do you publish: 2 times a year
Year founded: 2014
Do you pay: By complimentary copies
Contact
Email: editorblj@yahoo.com
Facebook Balloons Literary Journal