Big Muddy: A Journal of the Mississippi River Valley
Website:
From the Editor: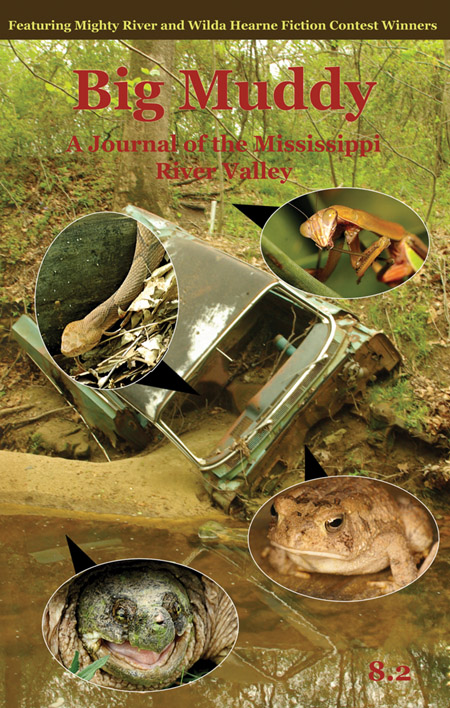 An 8.5 x 5.5 perfectbound, color-cover, semi-annual publication that explores multidisciplinary issues and events concerning the 10-state area that borders the Mississippi River, from the United States/Canadian border to Louisiana's Gulf Coast Big Muddy addresses a number of topics, including: history, creative nonfiction essays, political science, poetry, fiction, biography, environmental sciences, industry/business, photography, music, art, regional events.
Submissions:
We encourage submissions that are interdisciplinary in approach. Topics related to the Mississippi River Valley are encouraged and given preference, though a direct relation to the area is not necessary. We especially like nonfiction pieces, though we do publish poetry and fiction as well.
Information on Contests:
Big Muddy is running 2 Fiction contest. First they are runnnig the Wilda Hearne Flash Fiction Contest. They are looking for flash fiction and the deadline is Oct. 1, 2019
Mighty River Short Story Contest 2019, the deadline is Oct. 1, 2019
Information
Editor: Susan Swartwout
Print Magazine? Yes
Circulation:
Submission Guidelines:
Approximate Response Time 3-4 months
Publishes: twice a year
Year Founded: 2001
Contact
Mailing Address: MS 2650, One University Plaza Cape Girardeau, MO 63701
Email: upress@semo.edu