(b)OINK
Website
Defunct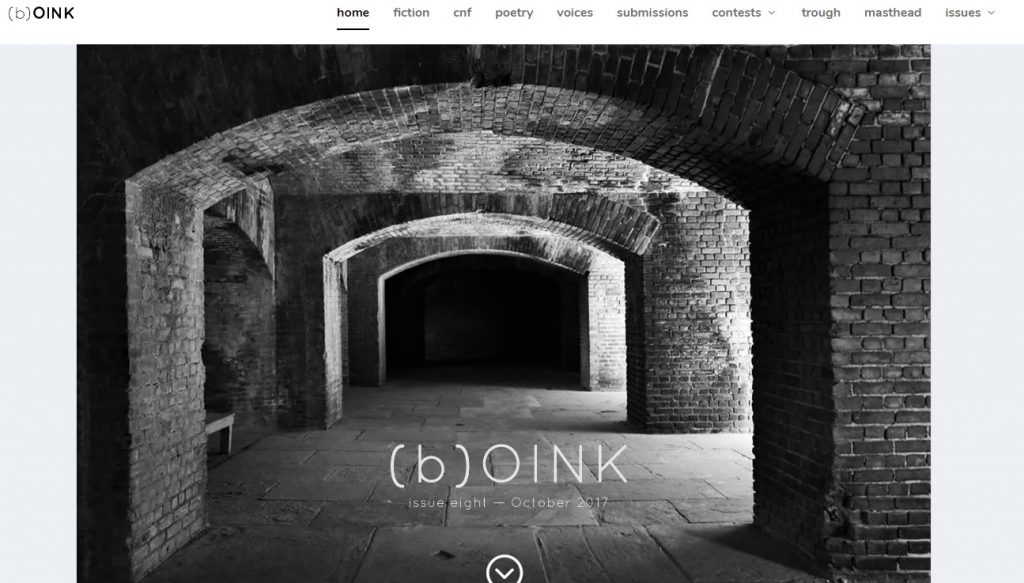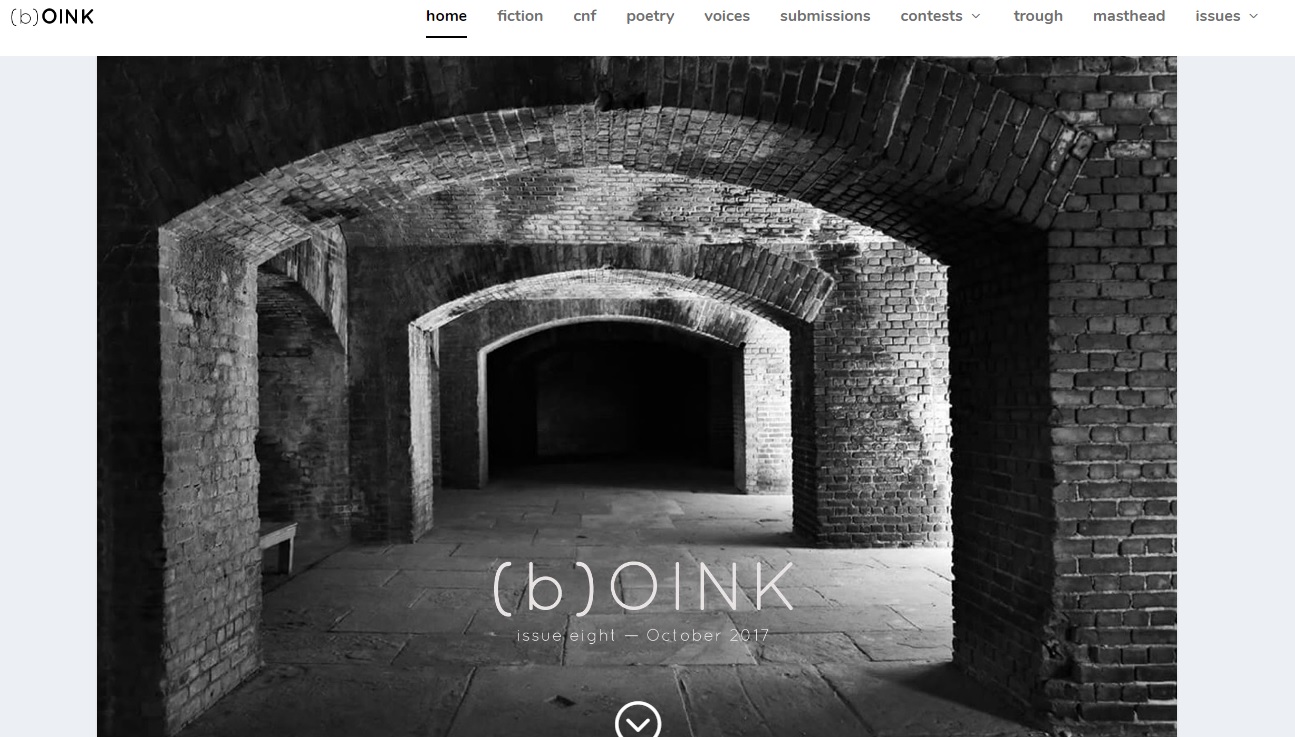 From the Editor
(b)OINK, We publish first-rate, experimental, edgy, dark and fun fiction, poetry, CNF and a monthly column called VOICES. We offered our first Flash Fiction contest with guest judge Kathy Fish (ends 8/15) and use Submittable as our manager.
Submissions
We seek in-your-face fiction, poetry, and creative nonfiction that are experimental, gut-wrenching, terrifying, stultifying, breakneck speed, sex-driven, whooshing out, and secretive.
Think Ice Capades on Acid. Think January in June. Think Deep Thoughts by Jack Handey.
A world turned upside down? Yes, that is (b)OINK.
Upcoming
Our first Flash Fiction Contest is currently happening (closes August 15th) and we plan to have more! We had our first (b)OINK reading in June, and will repeat at another venue in October. We plan to launch online workshops in Fall 2017.
Information
Editors Name Rob Parrish (EIC); Robert Vaughan (Managing Editor); Caitlin Scarano (Poetry Editor); Jamal Parker (Poetry Editor); Meg Tuite ("Voices"); Allan Fueling (IT); Zie V. (Creative); Corey Holzman (Intern); Amanda McNeil (Intern)
Print publication? No
Circulation 5,000
Do you take online submissions? Yes
Submission Guidelines URL (b)OINK Guidelines 
Approx. Response Time? 2-4 days
How often do you publish? 10 times per year (monthly, except summer)
Year Founded? 2017
Do you pay? yes, for contest winners
Contact
Twitter
Mailing Address:
117 W. Walker Street
Studio 8A
Milwaukee, WI
53204
Email