Felled Limbs
Website
Not publishing
From the Editor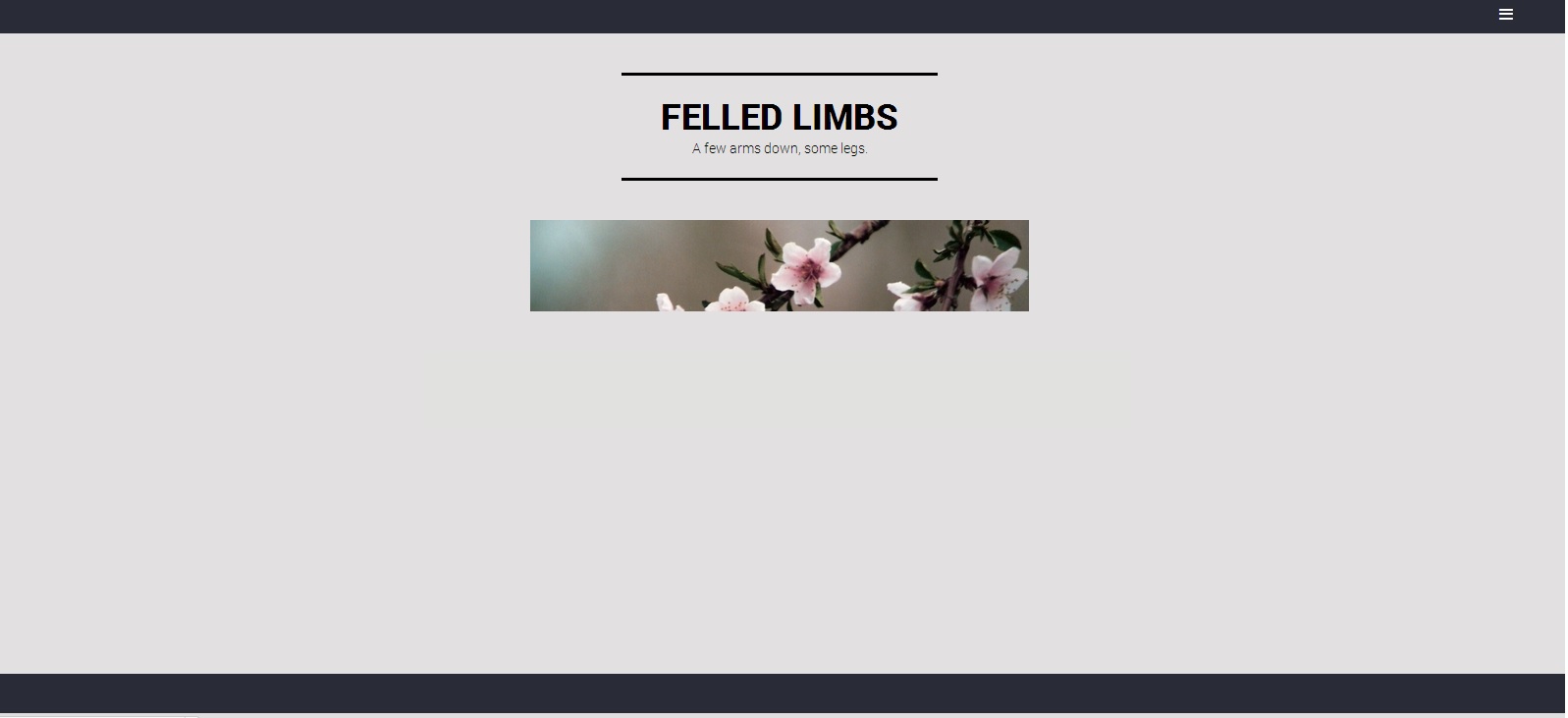 Everyone lacks something. At Felled Limbs, we are not interested in looking for the things that are lost, and we have no desire to replace them. Instead, we spend our time staring into the empty spaces, and learning how to let go. We understand the relationship between writers and the empty page, and we are looking to provide a home for the hybrid creations that are sometimes produced by this strained marriage. Anything that can't quite be defined, whether it be poetic prose or a piece of prosaic poetry, we are interested. When you submit to Felled Limbs, you will not be asked to provide a biography—we don't need to see that you've been published widely or received numerous degrees. We wish to select individual pieces of work on their singular merit alone—we can sort out the rest of the details later. We are currently accepting submissions for our inaugural issue, which is slated to be released in the fall of 2014.
Submissions
We are interested in shorter pieces of hybrid fiction. If you cannot tell whether what you have created is a poem or a story, we would love to have a look. We tend to lean towards riskier pieces that bend language without breaking it. Please send no more than three pieces per reading period.
Upcoming
We are currently accepting submissions for our inaugural issue. This is your chance to be on the ground floor of a new and exciting publication.
Information
Editors Name Jonathon Joseph
Print publication? No
Circulation
Do you take online submissions? Yes
Submission Guidelines URL
Approx. Response Time?
How often do you publish? Quarterly
Year Founded? 2014
Do you pay?
Contact
Twitter @felledlimbs
Mailing Address:
Email felledlimbs@hotmail.com
Facebook