forthelove magazine
Website
Defunct
From the Editor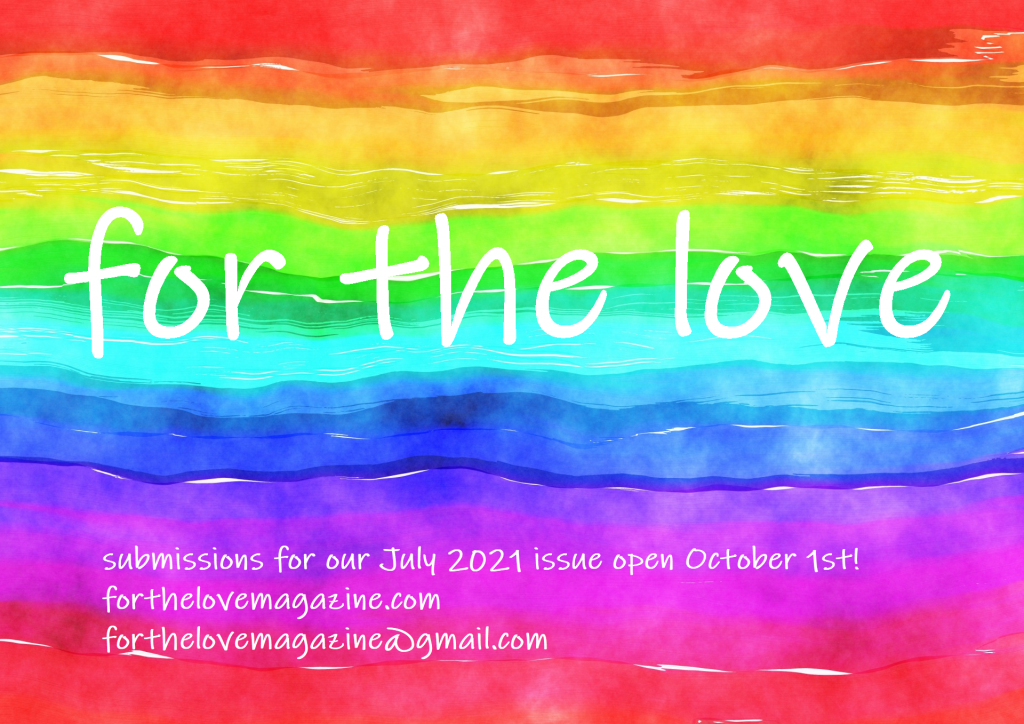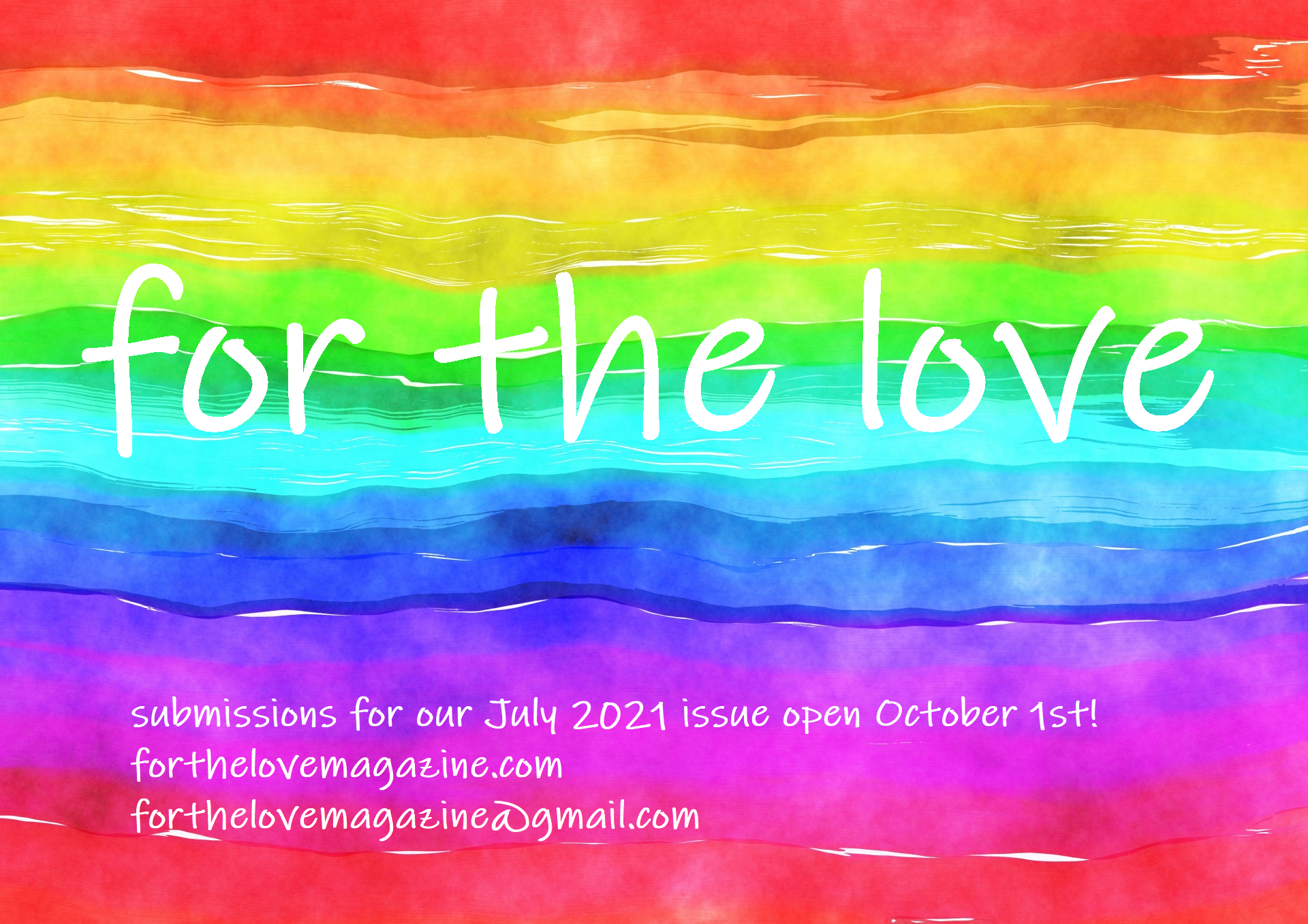 We are a young magazine just starting out in 2020. Our focus is promoting LGBT+ writers and editors and creating a platform for their stories. forthlove is staffed by members of the LGBT+ community, all of whom have a passion for writing and the community.
Submissions for the July 2021 publication open October 1st and end February 30th, as we are expecting to get fewer submissions for our first issue. The projected timeline for the December 2021 issue will be shorter and by then, we should have figured out the smaller details. We are still working things out, but we are very excited and passionate about getting started. There are no specifications regarding the subject of the pieces we are accepting. It can be any genre, about any kind of characters, set in any time, as long as the work is ten pages or less-including flash fiction-, and includes a short bio at the end of the document. Accepted authors will receive $10 and hopefully a free hard copy (though the details are not yet set in stone, we would like to publish a hard copy as well as an online copy). Writers who submit to us can be of any background and age, as long as they are also part of the LGBT+ community. We're looking for writers who break boundaries and make us keep reading their stories over and over. The ones who stay up late with a story they can't wait for morning to get onto paper. We're itching to read new works and can't wait for your stories.
We are very new to the literary magazine world but we are not new to writing and editing. This is our passion and we would like to share that passion with our fellow members of the LGBT+ community.
Submissions
The stories we're searching for are engaging and risk-taking. They must be ten pages or less and include a bio at the end, but beyond that, we are looking for fiction or flash pieces by LGBT+ authors that challenge the reader. The work can span any subject, with any character, and any genre. Your piece can be wildly experimental, or provide comfort in an uncomfortable world. Basically, we want your nightmares and your daydreams and the stories that you can't stop thinking about. Bring us your broken heart and your deepest loves and we will give a platform for your lovely words. We will take your cathartic writings and no matter what, we will provide feedback on anything you send. This is very new for us, but we are ready to take the challenge. Please send us the stories you can't forget. So we won't be able to forget them either.
Information
Editors Name Charlie Plue
Print publication? No
Circulation
Do you take online submissions? Yes
Submission Guidelines URL
Approx. Response Time? ten days
How often do you publish? twice yearly
Year Founded? 2020
Do you pay? Yes. $10 per accepted author.
Contact
Twitter
Mailing Address:
Email forthelovemagazine@gmail.com