Four Winds Literary Magazine
Website
From the Editor
For centuries, Native American story-telling has inspired and informed. From the oral tradition, to dance, to basket-weaving and beadwork, these art forms uniquely tell the story of the Indigenous Peoples of North America, reaching back to the ancestors and elders, and propelling forward as we teach our children the stories, dances, and traditions of our ancestors. Four Winds Literary Magazine is a magazine of the arts dedicated to showcasing the Indigenous voices of Canada and North America, in all their forms. Because our artwork cannot be confined to the page, we will use film, photographs, voice clips, and other media to tell our story, along with traditional verse poetry, short stories, essays, and allegories.
Submissions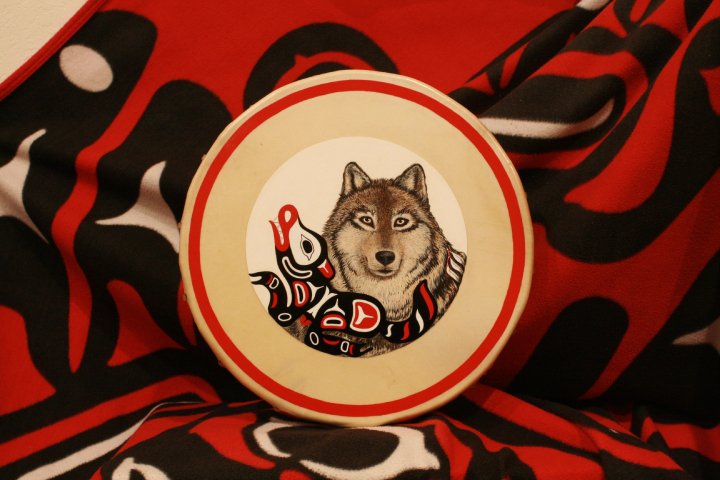 Four Winds Literary Magazine is a Bi-Annual Publication with release dates in December and July, respectively. Currently, we accept submissions year-round. Submissions for our December issue close November 1st, and submissions for our July issue close June 1st, so keep those dates in mind. We require first North American serial rights and after that, the copyright goes back to you. The Indigenous experience is as versatile as it is diverse, and so it is difficult to restrict art to the page. Therefore, we welcome submissions of all kinds, be it audio, video, or the more traditional pen-to-paper short stories, personal essays, and poems. We also love photography, water-color, paintings, sketches and drawings, and carvings from totem poles, to paddles, to masks, and everything in-between. Send your work to fourwindslitmag@gmail.com to be considered for our next issue. While we love everything experimental and traditional, modern and ancient, here is a general idea of what we're looking for. In Fiction: Your work can be as short or as long as it takes to tell a beautiful story, whether it's a 100-word caption on a pic you snapped for Instagram, or a 5,000 word yarn spun exquisitely and with passion. Take your time, or talk it fast. Do what you need to do. We're here, and we're listening. We like stories that revolve around families, that date back generations. We like the tales told in the Oral Tradition, with Eagle Woman and Frog Man and Little Sister, all allegory and shine. We want to hear about the reservation as it is now, with all its strange reservation politics and broken beer bottles and scillinating beadwork and dances slow and rhythmic – the dance of family bred with the dance of drug abuse mixed with love and horror. Or write about an Urban Indian experience, or about characters who aren't Indigenous at all – whatever you write, let it be authentic and powerful. Teach us. In Poetry: Submit to us your best work, whether a haiku, a sprawling prose-poem, a mammoth of Beowulf proportions with all its epic implications, or a love sonnet written on the back of Cereal boxes. Be as traditional or as wild as suits you. We don't typically love rhyming poetry, but if yours is the exception, we'll make it. Submit 1-5 poems, and if we want more, we'll ask – we're greedy about poetry. It's like sustenance to us. We may want to read your entire portfolio. We love reading. In Personal Essay: As Leslie Jamison said in a recent piece for Publisher's Weekly, "There is so much outside the false cloister of private experience; and when you write, you do the work of connecting that terrible privacy to everything beyond it." We want to hear about your experience, and about the world around you at the time you experienced it, about the strange senseless connections between (hypothetically, hyperbolically) the Crucifixion and Glorification, and the heart-shaped perforations in your Wheaties. Tell us what you were listening to when your mind broke or mended, let us etch with you the stitches in the fabulous needlepoint heartbreak that occurred between 8:45-9:00am while you were waiting for the train. Talk to us about your lost-love no-love-lost. Remind us how to be human, word count: negotiable.
Upcoming
Submissions for the Winter Issue close November 1st. Submissions for the Summer Issue close June 1st.
Information
Editors Name Misty Ellingburg Print publication? No Circulation In-Progress – Currently 190 subscribers Do you take online submissions? Yes Submission Guidelines URL http://fourwindslitmag.org/submissions/ Approx. Response Time? 2 weeks How often do you publish? Bi-Annually Year Founded? 2014 Do you pay? No Contact Twitter none Mailing Address: none Email fourwindslitmag@gmail.com Facebook facebook.com/fourwindsliterarymagazine