Grotesque Quarterly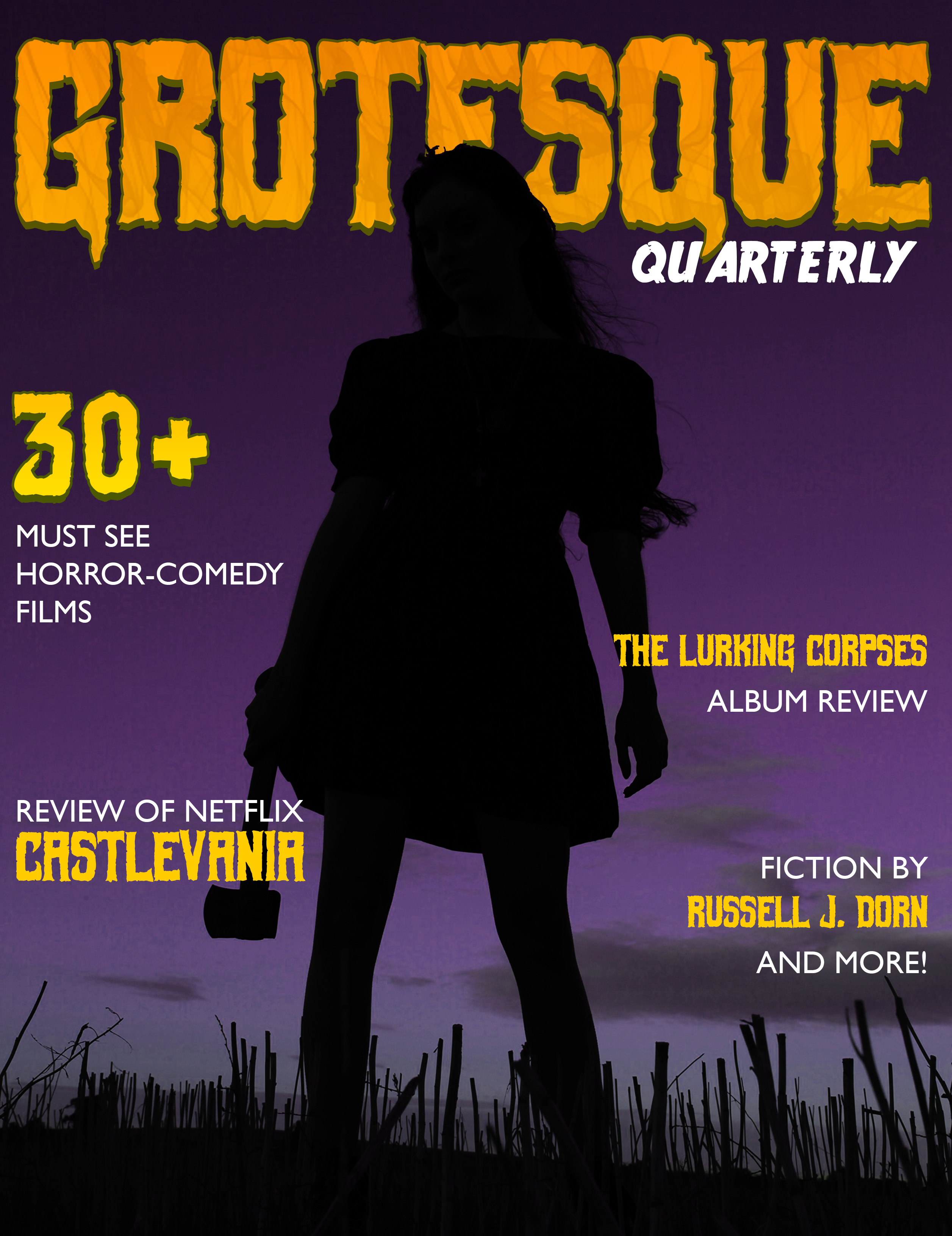 Website
From the Editor
Grotesque Magazine is a quarterly publication for all things horror. The gory, the scary, the psychologically thrilling, and the supernatural can all find their homes here. Our magazine features contemporary and classic horror stories from both established and up-and-coming authors. From literary fiction to splatter-punk; flash fiction to poetry, Grotesque Magazine thirsts for it as long as it contains some aspect of horror. Beyond the strange horizons of horror fiction, Grotesque Magazine showcases nonfiction articles and reviews on Psychobilly, Death Metal, and Horror-punk music, as well as horror and horror-comedy movies and television shows. We're also known to unearth the occasional gruesome drink or food recipes and enjoy art and comics in the horror genre. In our Obituary section we let readers tell us their ghost stories.
Submissions
Grotesque magazine accepts works of fiction, non-fiction, micro-fiction, flash-fiction, splatter-punk, poetry, photography, digital and visual art. All entries must be in English. Translations are acceptable, however, translations should be sent with a copy of the original text. While we consider most works associated with the genre, please keep in mind that our goal is to offer something new within the horror genre, so while sci-fi isn't immediately disqualified, it must have some aspect(s) of horror for us to entertain the idea of publishing it. If your story is gratuitously violent, graphic, or sexual we insist that these features be an integral part to the story. We prefer stories that rely on developed characters, a distinct sense of atmosphere, thoughtful prose, engaging dialogue, and well-chosen details to tell an eerie, creepy, or scary tale.
Information
Editors Name Nicholas Haust
Print publication? No
Circulation
Do you take online submissions? Yes
Submission Guidelines URL Submissions
Approx. Response Time? 1 – 3 months
How often do you publish? 4 times a year
Year Founded? 2017
Do you pay? No
Contact
Twitter https://twitter.com/GrotesqueQM
Mailing Address:
Email grotesquequarterly@gmail.com
Professionalism

Design

Editorial
Summary
Grotesque Quarterly is a professional horror magazine with a vivid design and digital or print edition. The magazine seems to have a minimal website. It is well designed, but they have not posted much.
In order to enjoy the magazine you have to purchase a digital copy starting at $2.99. The magazine seems worth it, but there are no sample pages.
The magazine is professionally done, with a good layout and good design. The issue is filled with horror stories and poetry. The magazine is still new, founded in 2017. It's one we will keep out eye on in the future. It's easily one of the best startup magazines of 2017.
Literary Magazines
Average rating:
2 reviews
Aug 20, 2018
Grotesque
Number of Months for response:
1
Grotesque is a professional quarterly horror magazine with a good variety of entertainment that thus far gets better with each issue. It features a professional design and digital and print versions.



The magazine is professionally done, with a good layout, great new horror authors and poets, as well as artists, and good design overall.
Nov 29, 2017
Love this Mag
Number of Months for response:
2
I love this magazine. It's one of those that give you a warm and fuzzy feeling inside when you read it. Recommend to everyone!