JuxtaProse Literary Magazine
Website:
From the Editor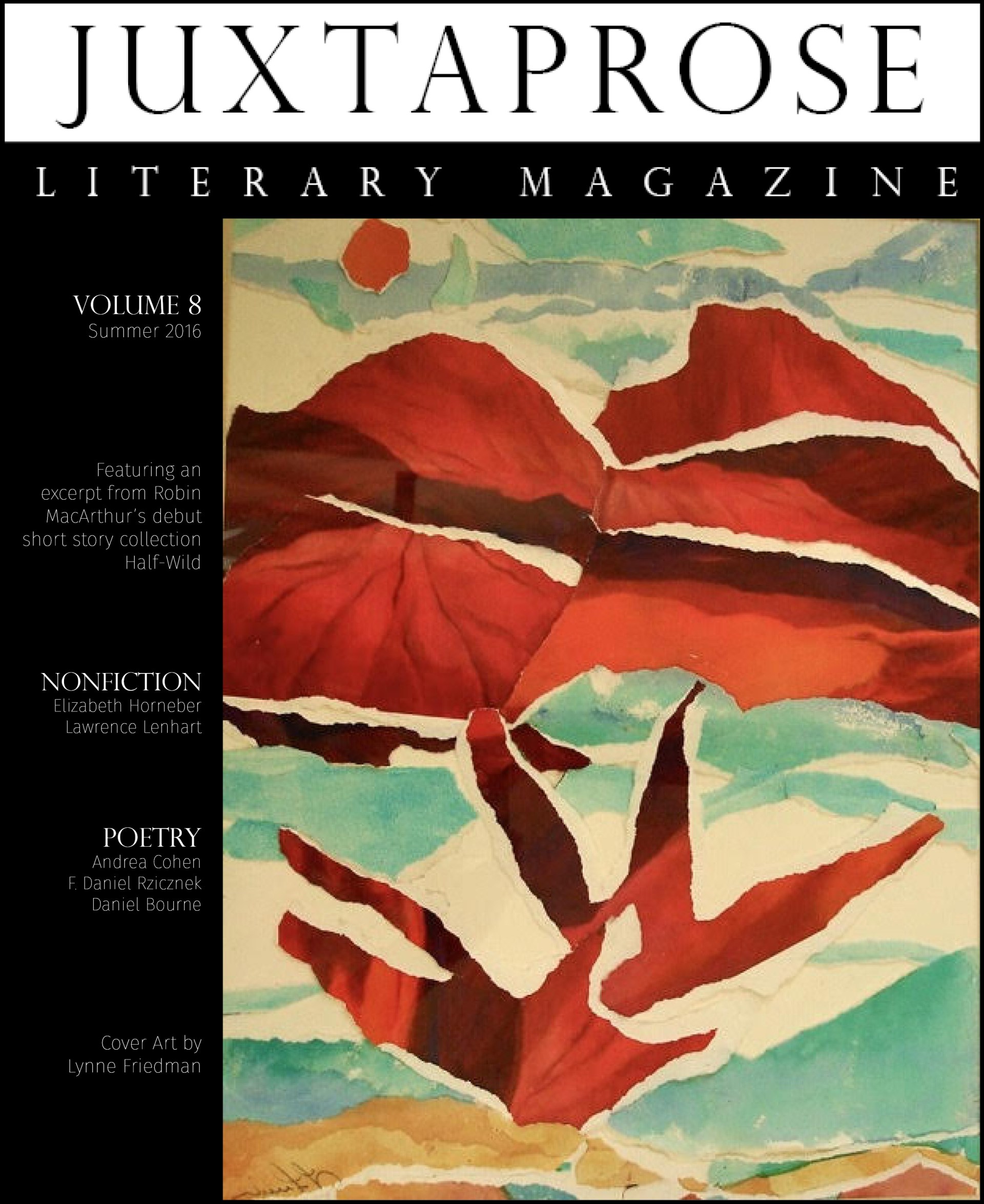 Founded in 2015, JuxtaProse is an onlone literary magazine that publishes fiction, creative nonfiction, poetry, art, and photography from around the world. We pride ourselves on providing a venue where emerging writers can find a voice alongside some of the most respected names in contemporary literature. Previous contributors include Pulitzer Prize, National Book Award, and National Book Critics Circle Award winners, as well as winners of international awards such as the UK's Man Booker International Prize, Israel's Prime Minister Prize, Scotland's Stakis Prize, and the international Griffin Poetry Prize. JuxtaProse reaches over 5,000 readers each month.
Submission Guidelines
We accept fiction, creative nonfiction, poetry, art and photography. We do not consider works which contain gratuitous levels of profanity, sexual content, or violence. Please send one prose piece at a time (fiction or creative nonfiction, up to 5,000 words) or up to five poems. Prose submissions should be double spaced. Poetry and prose should be submitted via Submittable: Click here
Artists and photographers may send us up to five pieces as attachments, but we prefer to receive a link to their full portfolio of available work. Art submissions should be emailed to art@juxtaprosemagazine.org
Upcoming
JuxtaProse periodically sponsors writing contests. Please check our website for details on which contests are currently open to submissions, as well as their respective submission guidelines and deadlines.
Information
Editor's Name: Seth Luke
Print publication? No
Circulation 5,000 views per month
Do you take online submissions? Yes
Submission Guidelines URL
Approx. Response Time? 3-6 months
How often do you publish? Quarterly
Year Founded? 2015
Do you pay? Yes
Contact
Email contact@juxtaprosemagazine.org
Mailing Address:
Seth Luke, Editor in Chief
4430 Aster St
Springfield, OR 97478
Twitter https://twitter.com/juxtaprosemag
Facebook https://www.facebook.com/JuxtaProse/
Status: This magazine is publishing.