Lantern Review: A Journal of Asian American Poetry
Website: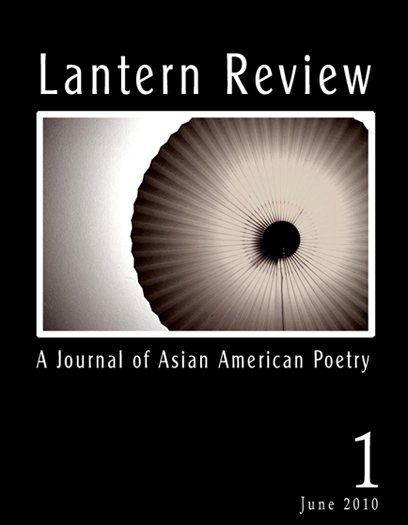 From the Editor
Lantern Review aims to serve the literary community by providing a virtual space in which to promote and discuss the work of contemporary Asian American poets and artists. We seek to publish expertly crafted work in a variety of forms and aesthetics, including traditional and experimental pieces, hybrid forms, multimedia work, and new translations. We welcome pieces from anglophone writers of all ethnic backgrounds whose work has a vested interest in issues relevant to the Asian diaspora in North America, as well as work created collaboratively in a community context.
Submissions
We seek quality submissions from individual artists and communities of artists, regardless of ethnic background. Your submission does not necessarily have to directly address a "big question" about Asian (U.S.) American identity; nor does it have to take place in America or in Asia. However, please keep in mind that we are seeking to publish work that engages to some degree with issues relevant to the Asian American and/or Asian diasporic ! experience, and that when reading any piece, we will be looking for not only superior craft, but also for an approach to the work's subject matter that is both thoughtful and culturally/politically sensitive. Categories of work accepted: Original poems [Collaborative or individual] ; Translations ; Community Voices [Each issue features a number of poems that have produced in the context of a writing or arts community, as well as a short profile of the group(s) that produced the work] ; Book reviews of recent poetry collections; Essays related to poetics ; Visual art & photography.
.
Information
Editor: Iris A. Law & Mia Ayumi Malhotra
Mailing Address: n/a
Email: editors@lanternreview.com
Circulation: n/a (online only)
Submission Guidelines:
Approximate Response Time 4 to 6 weeks after submissions closes
Publishes: Twice a year
Year Founded: 2009
Online Submissions? Yes