Lucky Jefferson
Website http://luckyjefferson.com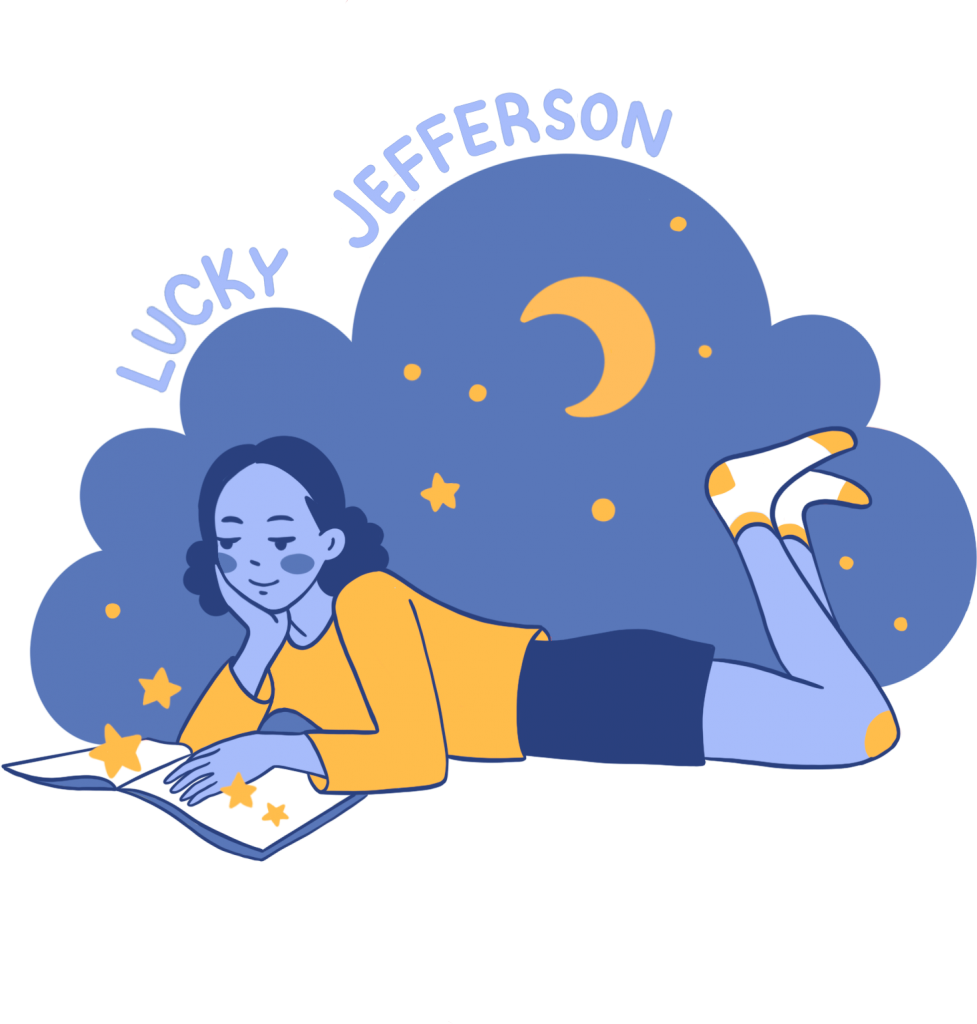 From the Editor
Lucky Jefferson is an award-winning literary journal that generates interactive conversations around poetry and art by reforming the way journals are produced and shared with readers. Lucky Jefferson is proud to feature poets who have never been published, marginalized perspectives, and those who sought to pursue poetry later in life.
The idea for Lucky Jefferson, or to start a literary journal, was envisioned in 2018. Lucky Jefferson's name, however, was actually the result of a typo, made three or so years prior to our founding, in a text-message conversation with a good friend. And sadly, we don't quite recall what that conversation was about, but it led to the creation of something that's brought us much joy.
Lucky Jefferson's mission is to reform the publishing landscape and create a new type of literary network and community: a community dedicated to engaging authors in refreshing and impactful ways, enhancing visibility for new and emerging writers, and creating a digital space defined by empowerment and growth.
Even before we published our first issue, we knew we wanted to be a journal with personality, with spunk! A journal that eagerly facilitates two-way conversations between writer and publisher. A journal that is all about new perspectives and highlighting writers of color.
Lucky Jefferson doesn't try to do the typical literary journal thing—we strive to generate constructive and interactive conversations around poetry, flash fiction, hybrid forms, art, and publishing by redefining the way journals are produced, read, and shared with readers and writers.
We are proud to feature poets who have never been published, marginalized perspectives, and those who sought to pursue poetry and writing later in life; we enjoy creating spaces for emerging writers to build an audience and confidence in their work. You can enjoy our publications quarterly or four times a year.
Submissions
We love receiving short poems but also enjoy reading flash fiction, especially micro fiction, and hybrid forms. We love when writers 'go there'; when we can't help but go back for seconds and thirds.
We are looking for work that makes our soul go "damn that's good." Whatever form this work comes in (poem, flash fiction, etc.) we embrace it with open minds and arms. We're fortunate we don't have to turn over too many rocks to find authors we want to publish. The writers we publish adore a challenge and are prepared to test the limits of their wit, writing style, and interests through our open calls and themes.
We're also always ALWAYS looking for art, specifically comics or art that provides social commentary and rebuttal to societal norms. Collage, abstract, absurdist art, etc. are all welcome. And we have a sweet tooth for experimental works of all forms.
Upcoming Calls For Submissions:
Theme for Issue 4 of Awake (A Digital Zine For Black Authors): Odyssey
Despite being the first Black captain of your crew, you've been overlooked for promotions your entire career in the Space Force. One day, you finally receive your chance at your own expedition to the Outer Ring. After launch, your ship experiences technical difficulties and you find yourself plummeting four thousand kilometers off course.
After awakening, you realize it's been a few days since you lost connection with Mission Control. You stumble through iridescent foliage to discover a bustling city ahead of your own time. You are soon discovered and greeted by the inhabitants of this world—inhabitants that reflect your culture.
Now you have two options: figure out a way to return home or explore this planet and begin a new life. What are you going to do?
Poems, essays, flash fiction, creative nonfiction, and art should illustrate your decision.
Accepted authors will receive $15 for each accepted work.
Issue 4 Deadline: October 31, 2021
—
Gibberish (PRINT)
Issue 9 (Gibberish) explores the celebration of ethnic and strange names, their
meanings and values, and beyond, delving into foreign words that
retain cultural and personal significance to the writer.
Early Bird Submissions (free to submit):
December 1, 2021 – February 2022
Information
Editors Name NaBeela Washington
Print publication? Yes
Circulation
Do you take online submissions? Yes
Submission Guidelines URL https://luckyjefferson.submittable.com/submit
Approx. Response Time? 4-7 weeks
How often do you publish? 4 Print; 6-7 Digital Annually
Year Founded? 2018
Do you pay? Yes; We pay $15/ea accepted work for our digital zine for Black authors "Awake"
Twitter https://twitter.com/_luckyjefferson
Mailing Address:
221 W Harrison St.
APT 716
Chicago, IL 60607