Manzano Mountain Review
Website:
From the Editor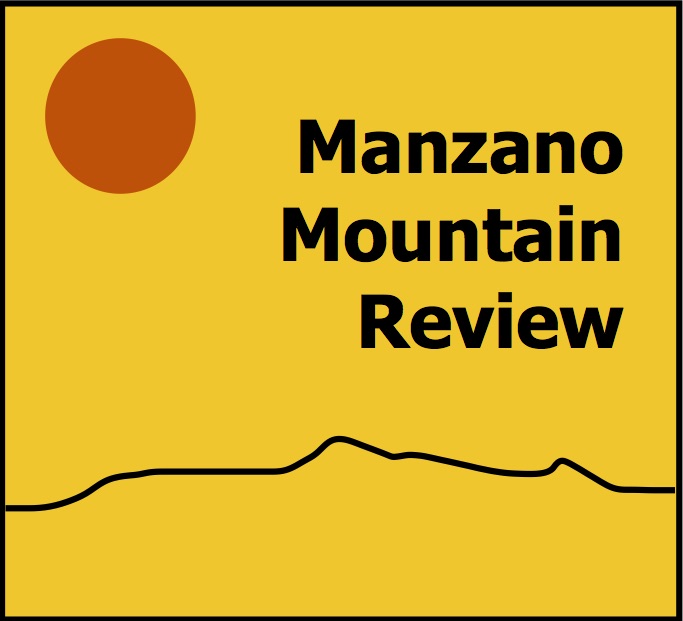 Manzano Mountain Review is an online literary journal based in New Mexico and loosely affiliated with the University of New Mexico-Valencia. MMR was founded in 2017 and publishes issues in November and sometimes May. We seek flash prose, poetry, short prose, & image.
Aesthetically, the editors value writing that crosses boundaries, treads unfamiliar ground, but also has roots in place.
Justin likes terse, lyrical fiction with well-conceived plots. He is not afraid of genre writing (especially mysteries and westerns), though he thinks the best writing transcends genre. His favorite writers include Denis Johnson, Leslie Marmon Silko, Richard Ford, Campbell McGrath, and Ursula Le Guin.
Kristian likes writing that is exploratory, narrative, and unexpected. Words that teach and connect the reader/writer through image/metaphor/place. Her favorite writers include Karen Russell, Amy Hempel, Matthew Dickman, Jack Gilbert, and Gabriel García Márquez.
If you want to see samples of the work we publish, go to our website and click on an issue.
What type of submissions are you looking for?: We seek brevity, lyric, place, experiment. We like writing that is honest, gritty, & vulnerable. We like plot, but not at the expense of character. We want characters like us — complicated, flawed, human. Make us uncomfortable. Provoke awe. We love flash prose–little pieces that explode or surprise and make us think about our place in the world!
Submissions
Our submission windows are:
?
PROSE: Feb 1 – Oct 1
POETRY: August 1-October 1
ART/IMAGE: August 1-October 1
Flash prose: 1-3 pieces (3,000 words max) every six months
Poetry: 1-3 poems per reading period (10 pages max)
Longer prose: 3,000 words max every six months
Image: 1-3 images per reading period (Submit work in jpg form)
Upcoming
The next issue (Issue No. 4) will be published on Nov 1, 2019. The deadline for this issue is October 1. If you have questions, check out the website or send us an email.
The submission window for Issue No. 4 closes on October 1, 2019.
Information
Editors Name: Justin Bendell / Kristian Macaron
Print publication?: No
Circulation:
Do you take online submissions?: Yes
Submission Guidelines URL: Manzano Mountain Guidelines
Approx. Response Time?: 2 mo.
How often do you publish?: 1-2 x /year
Year Founded?: 2017
Do you pay?: No
Contact
Twitter: @ManzanoMtn
Mailing Address:: The University of New Mexico-Valencia Campus
Justin Bendell c/o
English Department
280 La Entrada Rd
Los Lunas, NM 87031
Email: manzano.mountain.review@gmail.com
Facebook: @manzanomountainreview