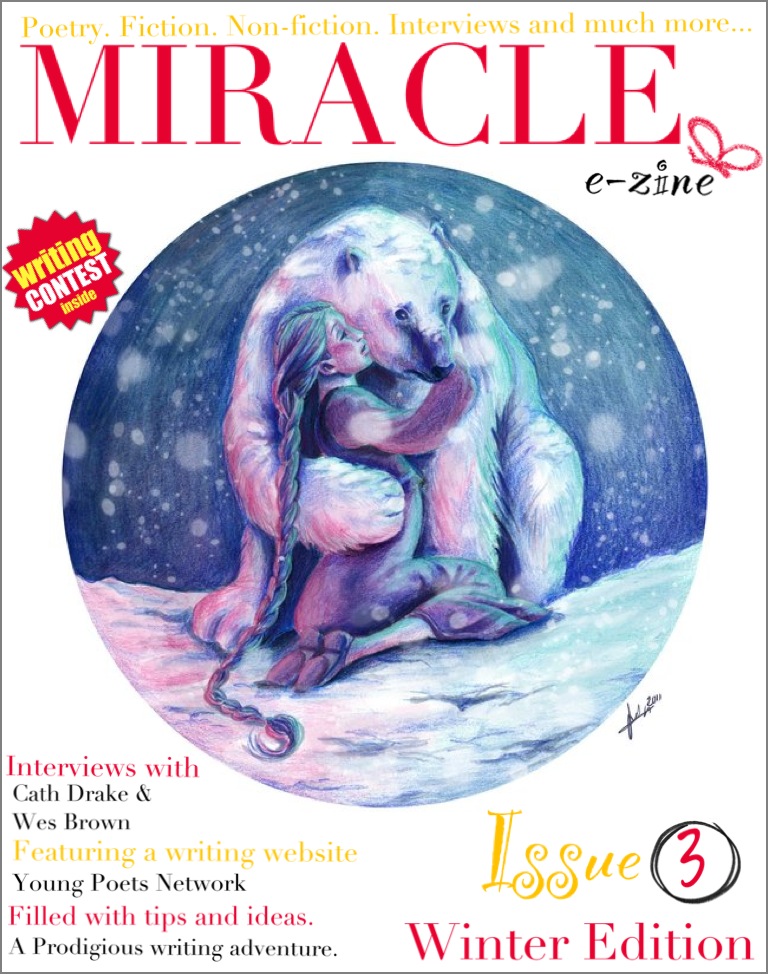 ?
Magazine Name

Miracle e-zine

Twitter

Facebook

Website

Editors Name

Guntaj Arora

Print publication?

No

Mailing Address:

Email

Circulation

?

Submission Guidelines URL

Approx. Response Time?

2-3 weeks

How often do you publish?

bi-monthly

Year Founded?

2012

Do you take online submissions?

Yes

Information about your publication

Founded in June 2012, Miracle e-zine, is a literary and art magazine. It is a bi-monthly magazine for and by writers and publishes works by emerging/ established writers from around the world. It seeks submissions in poetry, short-fiction, prose, non-fiction, author interviews, book reviews and art/photography. It mainly aims at promoting works by young writers and artists. If you write, then this the place that is going to shine your talent, no matter from where you belong.

What type of submissions are you looking for?

Miracle e-zine accepts submissions around the year.

There is as such no preferred genre , we love to read anything that is surreal, beyond the usual and something that takes one to the world of imagination. We are looking for submissions in poetry, short-fiction, non-fiction, flash-fiction, book reviews, author interviews, blog posts and art works. Works in progress and simultaneous submissions are welcome but must be marked as such.