New Southerner
Website
From the Editor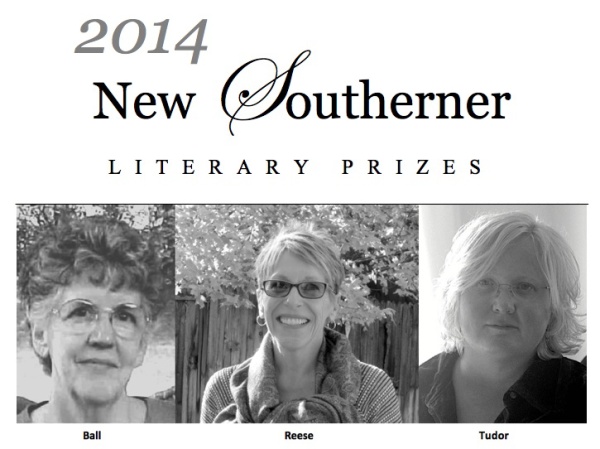 to the health and happiness of all people and the natural world. In addition to the online magazine, we sponsor an annual literary contest and publish finalists and winners in The New Southerner Literary Edition, which appears online and in print.
Submissions
We accept submissions of previously unpublished poetry, fiction, and nonfiction for our annual literary contest during the months of August and September. Although the contest theme is open, we are especially interested in work that relates to our mission, which is promoting self-sufficiency, environmental stewardship, and local economies. We are also interested in works by writers with a Southern connection, and works written with a Southern slant or that focus on Southern issues, people, and places. Winning entries, as well as finalists and semifinalists, are published in The New Southerner Literary Edition, available online and in print.
Upcoming
Our annual literary contest is underway. Winners receive $200 and publication in the New Southerner literary edition, available in print and online in December. Our final judges are Angela Jackson-Brown, Richard Goodman, and Cecilia Woloch. Submit electronically or via mail. Send us your best work! Deadline Sept. 30.
Information
Editors Name Bobbi Buchanan
Print publication? Yes
Circulation 300 print; 3,000 online
Do you take online submissions? Yes
Submission Guidelines URL http://www.newsoutherner.com/contest
Approx. Response Time? Winners will be notified by Oct. 31, 2015
How often do you publish? Annual literary edition
Year Founded? 2005
Do you pay? $200 for first place places
Contact
Twitter http://www.twitter.com/newsoutherner
Mailing Address:
Bobbi Buchanan
New Southerner Literary Contest
375 Wood Valley Lane
Louisville, KY 40299
Email bobbi@newsoutherner.com
Facebook http://www.facebook.com/newsoutherner