Otis Nebula
Website
From the Editor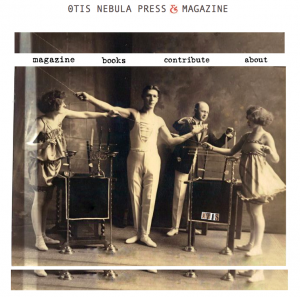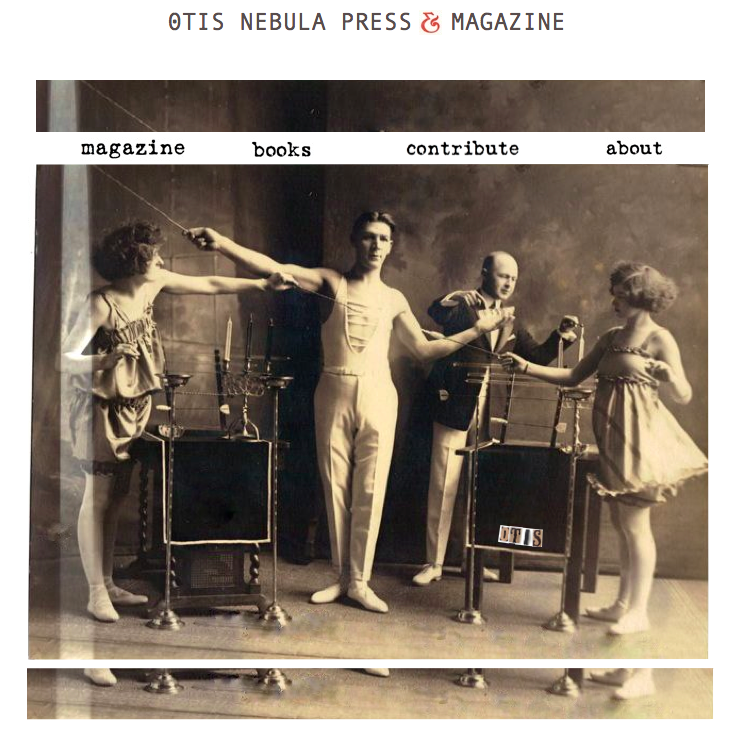 Otis Nebula is a digital literary magazine currently in its tenth year. It publishes incandescent, substantial work that operates on its own terms. The focus is on poetry, though the editors are always on the lookout for brazen short fiction, crispy creative non-fiction, rocking reviews, intimate interviews, and audacious art, especially photographs. Hybrid forms welcome.
Otis Nebula has an unusual history. It started out as a writing prompt among a group of Gen X poets based in the Intermountain West. Poems were exchanged, cannabalized, recycled. Each poem and each poet were referred to as "Otis" and all of it together created a swarm, or "nebula." As the Otises scattered across the globe, so did the prompt, which has been used in all kinds of situations, classrooms, and groups. Now Otis Nebula offers a wider orbit, a larger cloud, by publishing a semiannual web zine, or conduit, that features words in the shape of poems and longer pieces that are sometimes called stories. The work that is published is not connected to the Otis prompt, though contributing writers are invited to participate in the making of an Otis which accompanies each issue.
A contributor from the latest issue who participated in the prompt wrote about his experience thusly: "I think working with this prompt has changed how I understand writing a lot, made it more about process and less personal. It's like half automatic writing. And that's a really interesting zone, half acting and half acted upon, without a compulsion to distinguish. And I like the social possibilities of the prompt. To me, that's how emergence works, limitless mutuality. It helps destroy the poem as an alienated and alienating fetishized commodity, and restores some of its open social potential."
Submissions
We are looking mostly for poetry that makes the tops of our heads tingle. We also want very short fiction, non-fiction, interviews, reviews, plays, and art, especially photography. When asked what style of writing we like, all we feel like saying is: good. We believe all writers should spend as much time reading as they do writing.
Upcoming
We are now reading submissions for our winter issue. Deadline is September 30.
Information
Editors Name Andrea Perkins
Print publication? No
Circulation around 600 unique visits a day
Do you take online submissions? Yes
Submission Guidelines URL 
Approx. Response Time? 4 – 8 weeks
How often do you publish? 2 times a year
Year Founded? 2009
Do you pay? no
Contact
Twitter
Mailing Address:
PO Box 571
Kula, HI 96790
Email otis@otisnebula.com
Facebook