Oxford American
Website:
From the Editor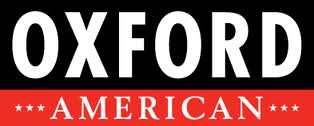 The Oxford American is a national magazine dedicated to featuring the very best in Southern writing while documenting the complexity and vitality of the American South. Billed as "The Southern Magazine of Good Writing," it has won three National Magazine Awards and other high honors since it began publication in 1992. The magazine has featured the original work of such literary powerhouses as Charles Portis, Roy Blount, Jr., ZZ Packer, Donald Harington, Donna Tartt, Ernest J. Gaines, and many other distinguished authors, while also discovering and launching the most promising writers in the region. The magazine has also published previously unseen work by such Southern masters as William Faulkner, Eudora Welty, Walker Percy, James Agee, Zora Neale Hurston, James Dickey, Carson McCullers, to name just a handful. The New York Times recently stated that The Oxford American "may be the liveliest literary magazine in America." The magazine is also noted for its impressive art and photography and has published exceptional works by Willliam Eggleston, Carroll Cloar, Thornton Dial, Sr., Lara Tomlin, Wayne White, Robert Gwathmey, Glennray Tutor, and many others. The magazine has released two DVDs, which have featured the work of such directors as Ross McElwee, Roger Corman, Ray McKinnon, Joey Lauren Adams, Frederick Wiseman, and others. In addition to its strong literary and visual reputation, for ten years The Oxford American has received wide acclaim for its annual Southern Music Issue, which includes a CD of songs highlighting a variety of genres and eras. It has showcased both famous and criminally neglected musicians, everyone from R.E.M. to the Gants, Isaac Hayes to Erma Franklin, Lucinda Williams to Karen Dalton, Carl Perkins to the Armstrong Twins, Willie Nelson to Gary Stewart, Jerry Lee Lewis to Nellie Lutcher, and on and on and on. Stanley Crouch, Peter Guralnick, Steve Martin, Rosanne Cash, Nick Tosches, and Kevin Brockmeier are among the talents who have contributed writing to our Southern Music Issues. In 2008, the University of Arkansas Press released The Oxford American Book of Great Music Writing of which Dolly Parton said, "God bless America and God bless The Oxford American Book of Great Music Writing." The Oxford American was founded in 1992 by Editor Marc Smirnoff in Oxford, Mississippi. After a brief sojourn in Little Rock, this unique and treasured literary quarterly was brought under the auspices of a newly formed nonprofit organization called The Oxford American Literary Project when it moved to the University of Central Arkansas in 2004. The Oxford American's presence on a college campus is rare among publications with a national scope, and students have unique opportunities to engage with all aspects of producing an ambitious and culturally significant magazine. In addition to publishing The Oxford American, the Literary Project is dedicated to promoting literacy and exploring Southern culture through various other creative endeavors.
Submissions
Creative non-fiction, fiction, poetry, essays, reviews.
From the site:
Please familiarize yourself with recent issues of the magazine before you submit. The Oxford American can be purchased at discerning bookstores and newsstands everywhere. Single-copy issues and back issues may be purchased here. Issues appear in March, June, September, and December. Our annual Southern Music Issue appears in December.
See the submissions guidelines page before you submit your work: https://oxfordamerican.submittable.com/submit
Information
Twitter: www.twitter.com/oxfordamerican
Facebook: www.facebook.com/oxfordamerican
Editor: Marc Smirnoff
Print Magazine? Yes
Mailing Address: P.O. Box 3235 Little Rock, AR 72203-3235
Email: editors@oxfordamerican.org
Circulation: 55,000
Submission Guidelines:
Approximate Response Time 4-6 weeks
Publishes: Quarterly
Year Founded: 1992