Sequestrum
Website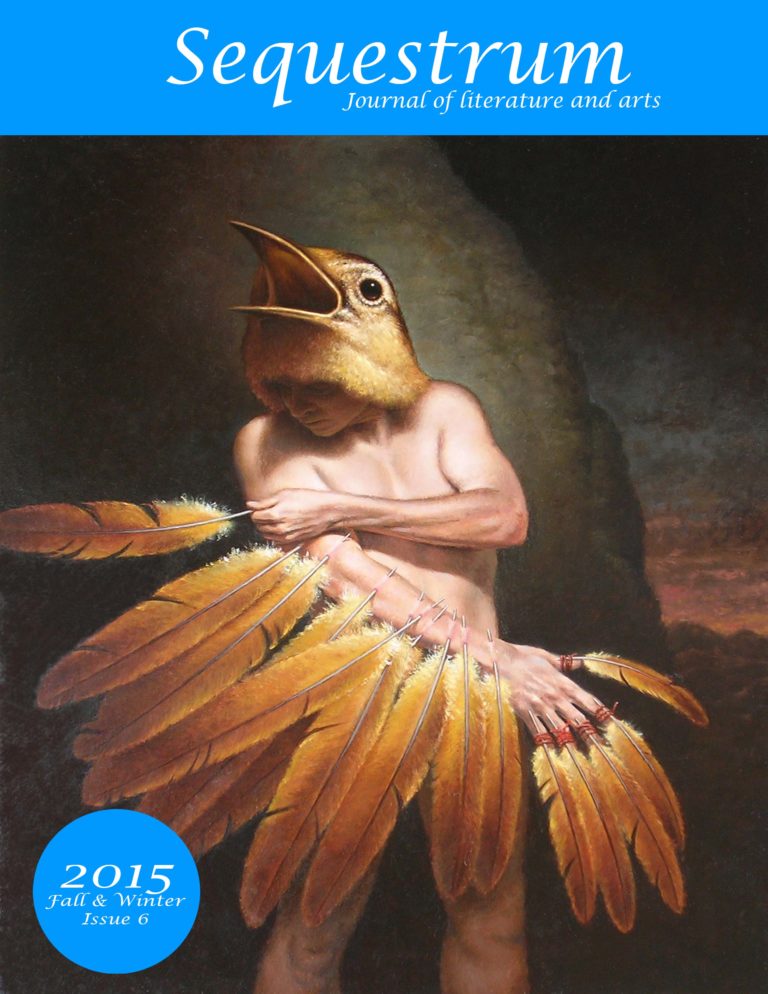 From the Editor
Sequestrum publishes short fiction, nonfiction, and poetry on a rolling basis. We average 2,500+ readers a month, keep our archives open at pay-what-you-can subscriptions, are a paying market, and pair all our publications with stunning visual arts created by outside artists or our staff. Our contributors range from award-winning novelists and poets (with other works featured in publications including The New Yorker, The Atlantic, Glimmer Train, The Kenyon Review, many other university periodicals, and Best American Anthologies) to emerging voices and first-time writers. Our Editor's Reprint Award and New Writer Awards are held annually with prizes for both poetry and fiction. General submissions are open year-round.
Submissions
We generally only consider prose up to 12,000 words and poetry up to 40 lines. But within those constraints, we have a wide-ranging aesthetic. From traditional to experimental, from cross-genre to genre-breaking, we publish writing that is innovative, risk-taking, and developed through a clear passion for craft.
Sequestrum is a competitive, paying market which publishes high-quality short fiction, nonfiction, poetry, and visual arts (and combinations of these) on a rolling basis. Recent contributors include Pulitzer Prize nominees, Guggenheim and NEA Fellows, award-winning novelists and poets, as well as many new and emerging voices. We are committed to publishing the bulk of our publications from unsolicited manuscripts, and are open to all stylistic schools and "isms," including the occasional genre piece. As always, the best way to familiarize yourself with our tastes is to read what we've published; our entire archive is available for free online, so there's little excuse not to. Our only restriction regards manuscript length. We're serious sticklers for concise, evocative writing. Like, bloodshot-eyes, skin-scoured-raw, Tolstoy-is-the-reason-we-drink, serious. As such, Sequestrum publishes only short prose and poetry. Read the "About Us" section to learn more about our publication philosophy and our definition of "short." Prose should generally fall under 5,000 words and poetry under 35 lines. That being said, we're interested in quality writing. So if you've got 10,000 words of prose or 55 lines of poetry that you think we'd love, send them. Just know that if you're going above and beyond our general length guidelines, your work better be, well, above and beyond. You know, a long piece that reads short with language so light it raises with a sort of word-effervescence that hangs up there in the stratosphere before your lips run dry. If you've got a longer piece like that, we'll happily consider it. Full guidelines are on our site. Read them and our archives, and you'll have an idea of what we're interested in.
Upcoming
Our Editor's Reprint Award and New Writer Awards are held annually. Our Reprint Award is open to materials previously published in any format. The New Writer Awards are open for any writer yet to publish a book-length manuscript. In addition, we read and accept general submissions year-round, from established writers and new voices alike.
Information
Editors Name R.M. Cooper
Print publication? No
Circulation 1,500+ Monthly
Do you take online submissions? Yes
Submission Guidelines URL https://www.sequestrum.org/submissions
Approx. Response Time? 2 Months
How often do you publish? Weekly
Year Founded? 2013
Do you pay? Yes, Cash.
Contact
Twitter https://twitter.com/sequestrumlit
Mailing Address:
Iowa City, IA & Denver, CO
Email sequr.info@gmail.com
Facebook https://www.facebook.com/sequestrumlit