Sick Lit Magazine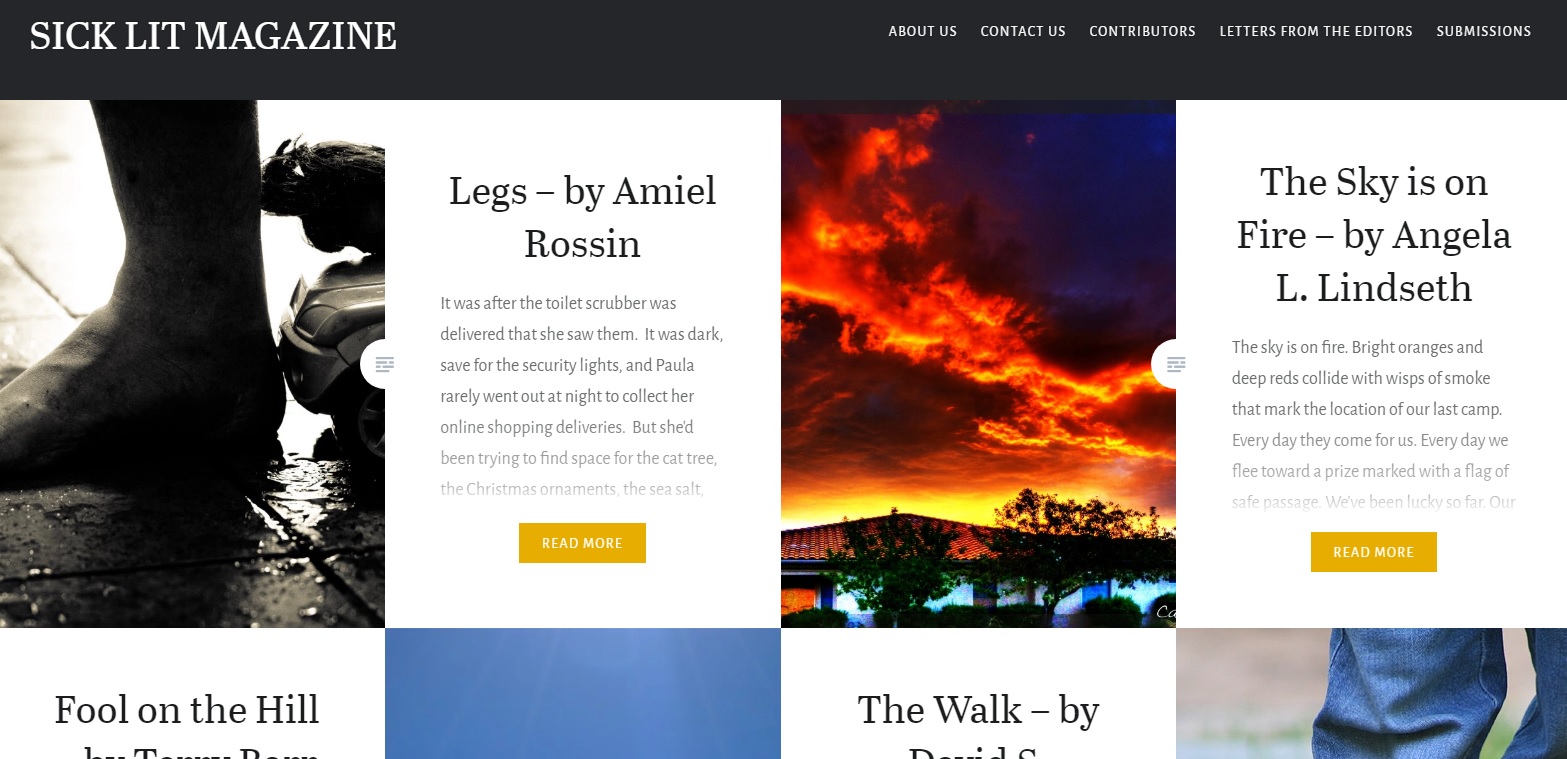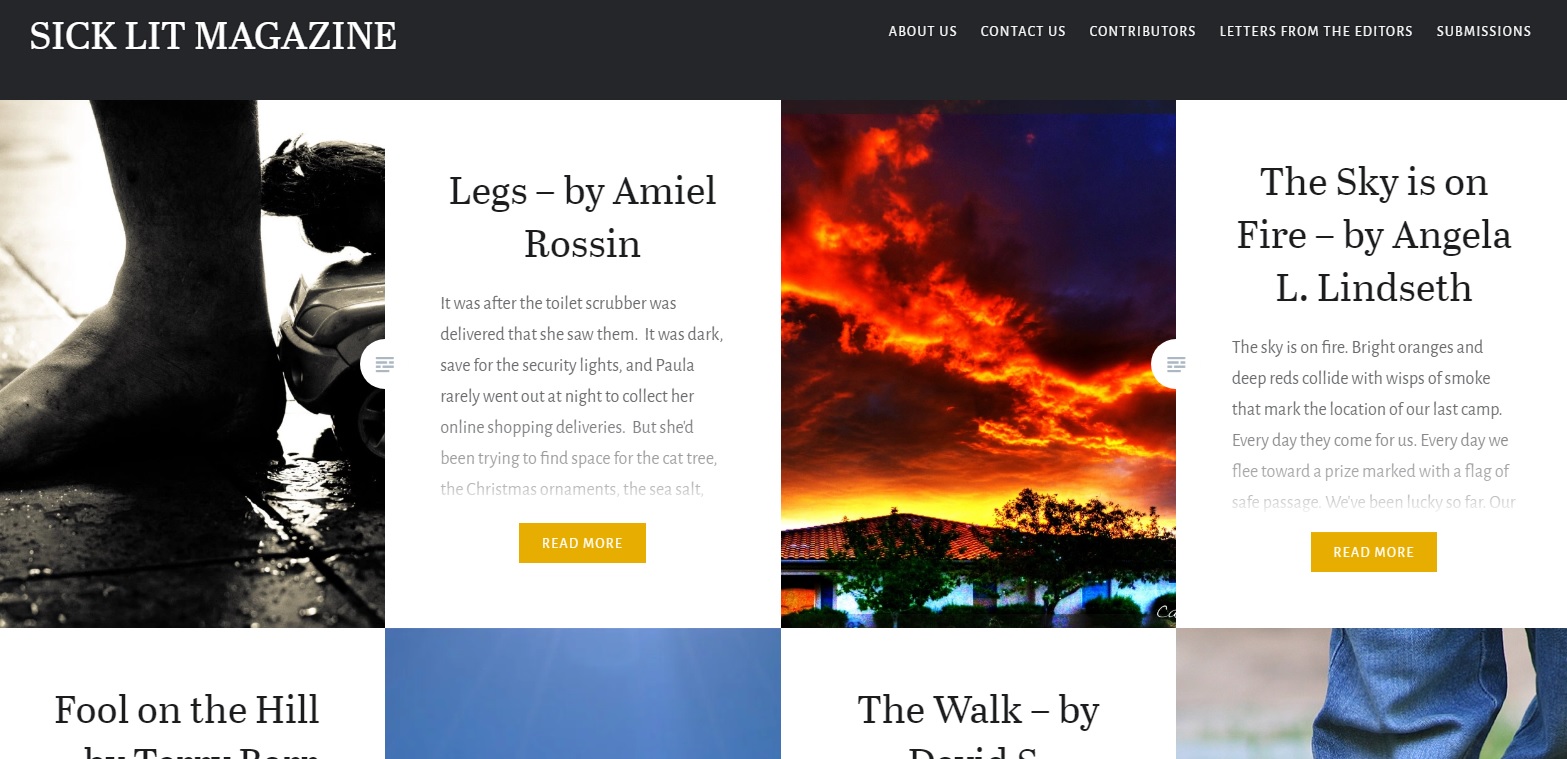 Website
From the Publisher
Who are we?
What a Literary Magazine is Supposed to be About: The Writers, Artists and Above All, YOUR Voice!
Sick Lit Magazine nominates yearly for the PUSHCART PRIZE! Instead of being a cookie cutter, a stencil, an outdated textbook or a detailed instruction manual, we choose to be the Rubik's Cube.
Sick Lit Magazine strongly, passionately believes that instead of being taught what to think, we should be teaching each other how to think, and also be taught how to think. Only then will we discover the capabilities of our own individual cognitive abilities. Only then will we be enabled to find answers to the larger questions that seem to evade us.
Submissions
Sick Lit Magazine is open to all unsolicited submissions until further notice, until I say otherwise. We're OPEN! Essays, poetry, fiction, flash fiction, artists, musicians, photographers, whatever you do, do it well and be confident. We promote and adore originality, writers who've yet to gain visibility or acceptance but have so much to say, and encourage you to write to us if you have questions or need advice. I started this venture because I was personally rejected so many times from so many different literary magazines, publishing houses, literary agents, you name it. And I'll tell you what I've learned since September of 2015: You guys are phenomenal writers. I'm lucky to be the vehicle for your work.
We nominate yearly for the Pushcart Prize and are currently researching other awards that we can nominate our writers for.
The e-mail address for ALL submissions is: sicklitsubmissions@gmail.com
In the subject line of your e-mail, all I ask is that you put if you're submitting to a theme or the type of work you're sending me. I want REALITY. So write to me as you; not a put-on you that the world asks you to be. I hate that.
We're here together to shatter the mold. We are already beginning to chip away at it. Together, we will change the face of the literary world.
COME SHATTER THE MOLD WITH US.
Information
Editors Name Kelly Fitzharris Coody
Print publication? No
Circulation
Do you take online submissions? Yes
Submission Guidelines URL https://sicklitmagazine.com/about/
Approx. Response Time? 2-3 weeks or less
How often do you publish? Daily
Year Founded? 2015
Do you pay? No
Contact
Twitter @sicklitmag
Mailing Address:
7851 Brook Meadow Ln
Email sicklitsubmissions@gmail.com
Facebook https://www.facebook.com/KellyMCoody/?ref=aymt_homepage_panel