Story Monsters Ink
Website
https://www.storymonsters.com/current-issue/
From the Editor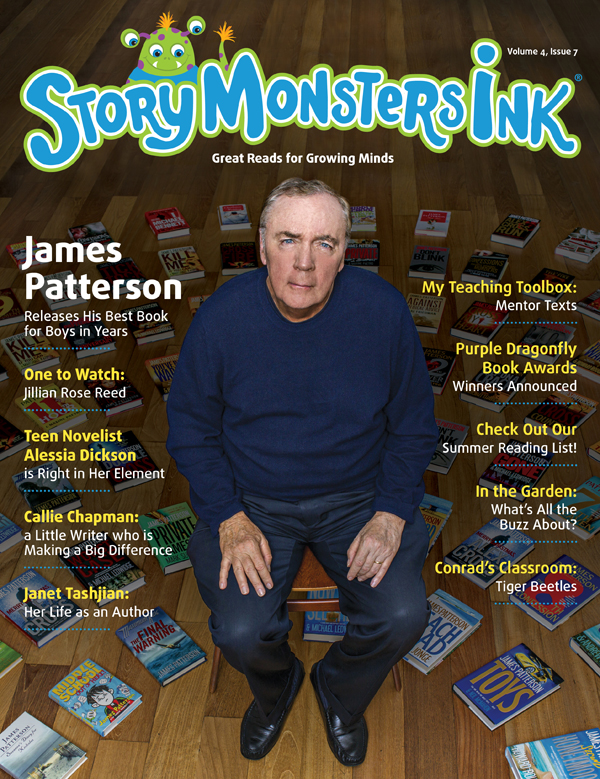 Story Monsters Ink, a literary resource for teachers, librarians, and parents, is an award-winning magazine that covers the latest news on debut books and products, celebrity and independent author profiles, book reviews, recipes, activities and more! Each issue also features a reading guide, a Spanish language column, a science and nature column, and even a special kids column where we publish articles, poems and drawings submitted to us by our young readers. It's a monster of a magazine, filled with great reads for growing minds!
Story Monsters Ink has been named among the best in family-friendly media, products, and services.
Gold Award Recipient, Mom's Choice Awards.
Named among the "great magazines for kids and teens" by School Library Journal.
2016 Irwin Award winner for "Best Publisher of a Literary Magazine" and "Best Editorial Director"
Submissions
Authors are welcome to submit their book(s) for a possible review. I would encourage each author to read a sample issue and see if it is a good fit for their book.
Upcoming
Join Story Monsters Ink's campaign to promote literacy at home and in the classroom!
Did you know that reading skill losses during the summer months are cumulative, creating a wider gap each year between more proficient and less proficient students? It may be summer, but that doesn't mean that kids should stop reading! Join Story Monster's campaign to get kids #caughtreading — It's an easy and a fun way to promote literacy!
Use the hashtag #caughtreading and post a photo of your child(ren) reading. Make sure you tag Story Monsters (@storymonsters) and we will share on our social media pages!
Information
Editors Name Cristy Bertini, Editor-in-Chief, Linda F. Radke, Publisher
Print publication? Yes
Circulation 130,000 online and print
Do you take online submissions? No
Submission Guidelines URL Story Monsters Ink® Book Reviews Would you like SMI to consider reviewing your book? Email Cristy Bertini for submission guidelines.
Approx. Response Time? Eight weeks
How often do you publish? 12 times a year
Year Founded? Magazine 2014 – Story Monsters LLC was formerly Five Star Publications. Five Star Publications was established in 1985.
Do you pay? We do not charge for a book that is selected for a review.
Contact
Twitter www.Twitter.com/storymonsters
Mailing Address:
Email Linda@StoryMonsters.com
Facebook