Streetcake
Website
https://www.streetcakemagazine.com
From the Editor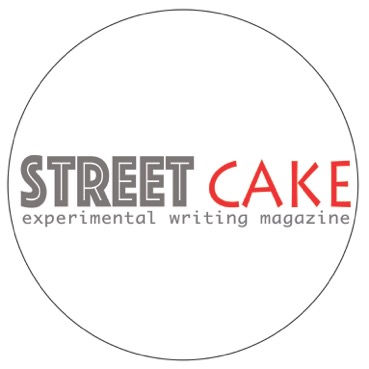 We publish experimental poetry and short fiction every 3 months. We like work with an experimental bent and do not generally publish more traditional forms.
Submissions are rolling and we do not take previous publication history into account. If we like your work, it goes in. If we don't like one piece, we may like something you submit in the future.
Nikki and Trini have been running streetcake for over 10 years. We are both passionate advocators of the experimental genre and have been published online and in print.
We also run the streetcake experimental writing prize for 18-26 year olds, supported by ACE.
Submissions
We are open to a lot of content, including humour, dark writing, horror, unusual perspectives, things that surprise us and make us think differently. Please read past issues for inspiration. Please note, we also like strong imagery and quality work.
No previous publication experience required – we have published completely new writers and career writers alike.
Upcoming/Contests
Our writing prize is currently open to 18-26 year olds. The closing date is June 14th. First prize in each category and age group is mentoring from an experienced writer.
We are also running an experimental poetry workshop in London next month, run by SJ Fowler. We are looking for participants in the 18-26 age range.
Information
Editors Name Nikki Dudley and Trini Decombe
Print publication? No
Circulation
Do you take online submissions? Yes
Submission Guidelines URL 
Approx. Response Time? 1-2 months
How often do you publish? 4 x per year
Year Founded? 2008
Do you pay? No
Contact
Twitter @streetcakemag
Mailing Address:
124 Cadogan Terrace, E9 5HP
Email streetcakemagazine@gmail.com
Facebook https://www.facebook.com/streetcakemag/