The Black Fox Literary Magazine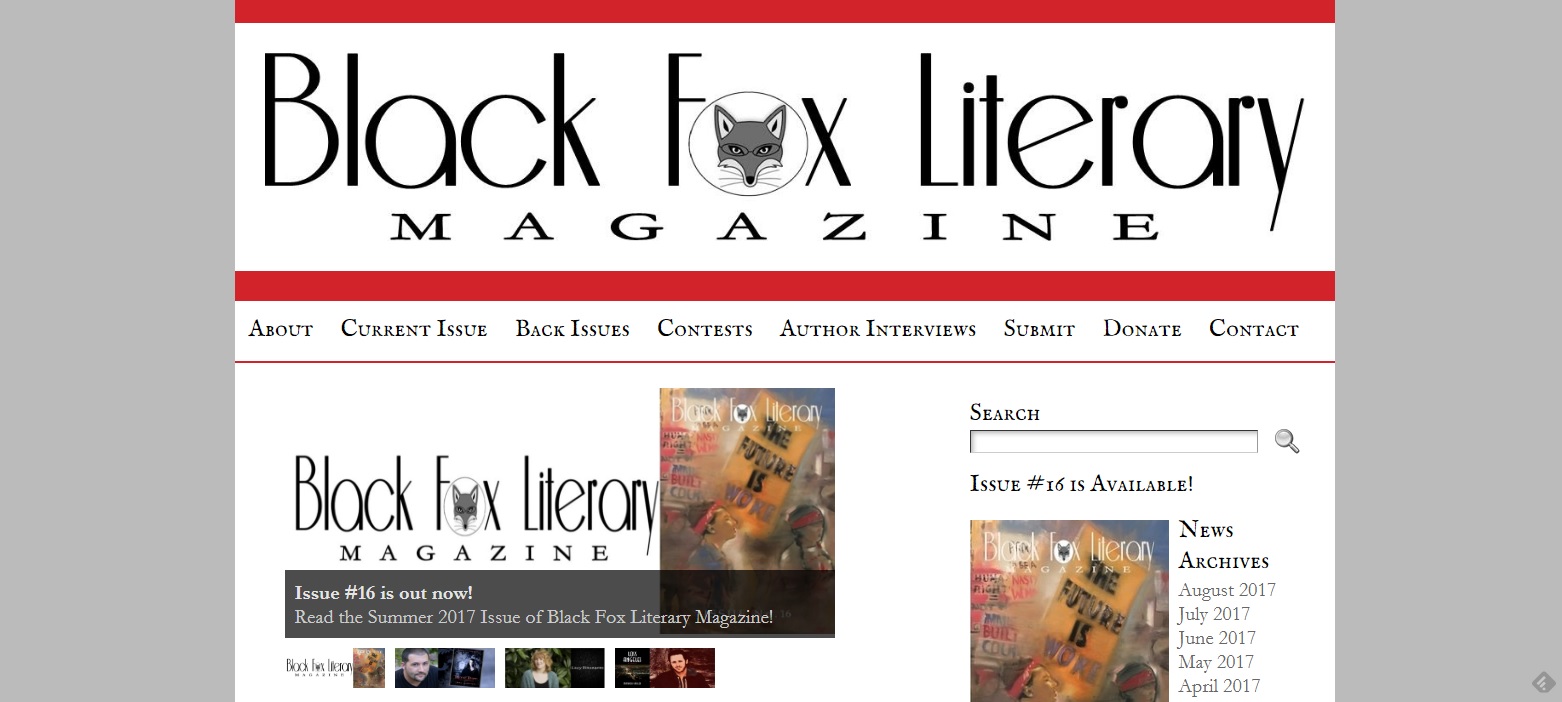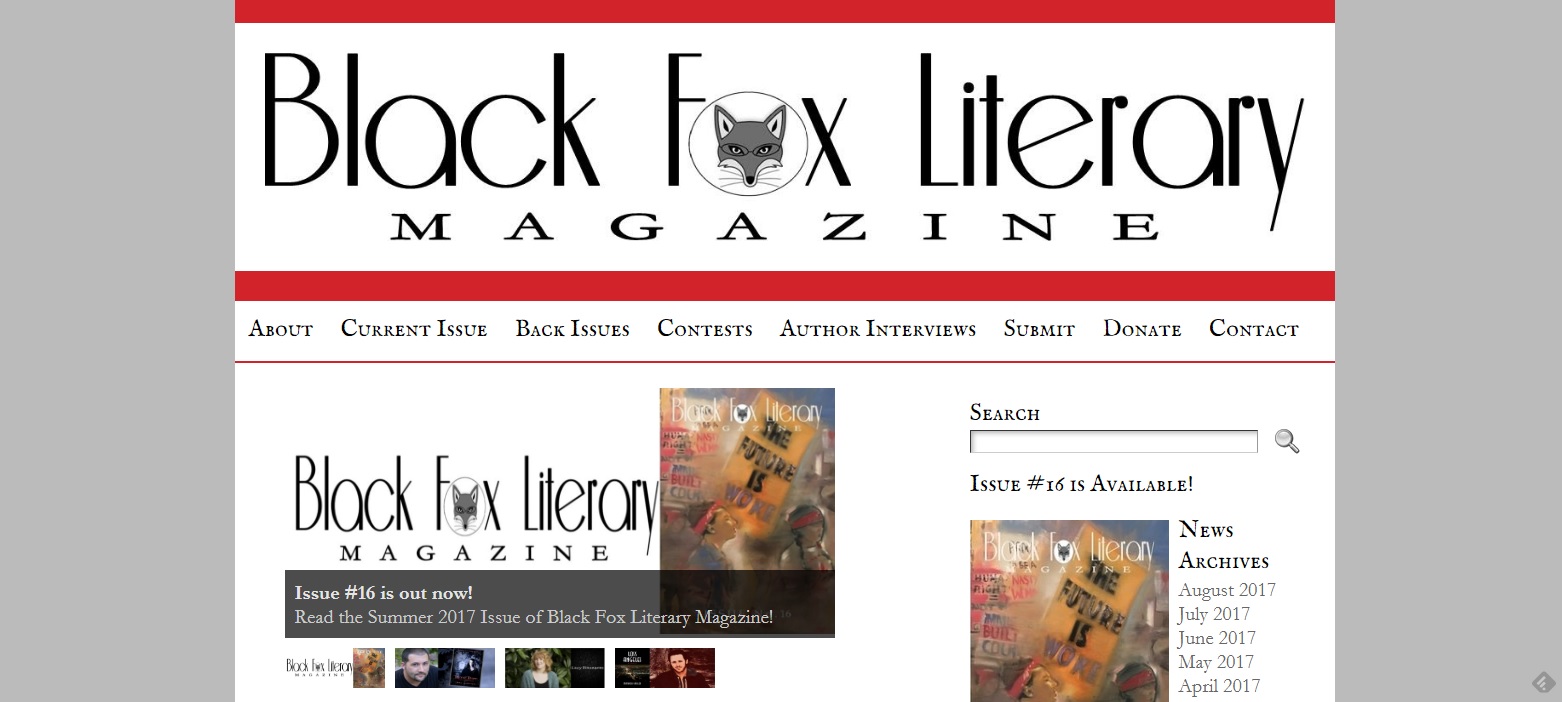 Website:
From the Editor
The Black Fox Literary Magazine is an online quarterly publication featuring quality fiction of all styles and genres. Our Spring issue is published in March, the summer issue is published in June, the fall issue is published in September and the winter issue is published in December. We accept submissions on an ongoing basis, but do keep in mind that we do have cut off dates for each issue. Spring Issue Submission Period: November-January Summer Issue Submission Period: February-April Fall Issue Submission Period: May-July Winter Issue Submission Period: August-October Submissions received after the last day of the last month of a given submission period will automatically be considered for the following issue.
Submissions
We are interested in short stories of 5,000 words or less in all genres and styles, especially from under represented genres. Some examples of under represented genres we're looking for are, but not limited to: YA, Romance, Flash Fiction, Mystery, etc.
Information on Contests:
2017 Black Fox Contest
Black Fox is accepting submissions for its fifth annual writing contest. The theme this year is "Lost Things." Please submit your strongest fiction, nonfiction, or poetry, and we will choose one winner that we feel interprets the theme best. The prize is $125 and publication in the Winter 2018 issue. All submissions are considered for publication in the Winter 2018 issue. The contest entry fee is $7, and submissions must be submitted before midnight (EST) on October 1, 2017.
Please make sure your manuscript is double-spaced with 12 point font. Submissions should be no more than 5,000 words. For poetry, send up to three poems. For flash fiction, send up to two stories. Author's name, and page number should appear in the top right hand corner of every page. We also ask that you specify in the cover letter what category/genre your work falls into.
Information
Editor: Racquel Henry; Pam Harris; Marquita Hockaday
Circulation:
Submission Guidelines:
Approximate Response Time 4-8 weeks
Publishes: Quarterly
Year Founded: 2010
Online Submissions? Yes
Contact
Mailing Address:
Email: racquel@blackfoxlit.com
https://twitter.com/blackfoxlit
https://www.facebook.com/blackfoxlit/