The FictionWeek Literary Review
Website:
From the Editor
The FictionWeek Literary Review is published online twice a year, spring! and fall by FictionWeek.com. We are now accepting submissions for the Fall of 2017 Issue. The FictionWe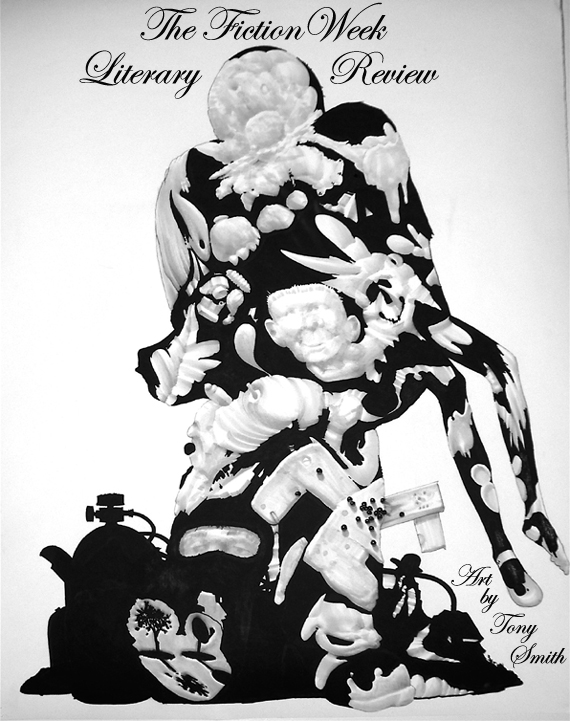 ek Literary Review is a venue for innovative fiction and poetry. We intend to primarily publish writing that breaks new ground by finding new ways to tell a story. Selections from novels will also be considered for publication, as will essays related to the art and craft of writing. We also occasionally publish book reviews of innovative fiction and poetry books. CLICK HERE for more information about submissions.
Submissions:
Fiction We are looking for innovative post-modern fiction (look it up) that breaks new ground by finding new ways to tell a story. Fiction of up to 5000 words will be considered. Selections of up to 5000 words from novels will also be considered. Let us know if your submission is also being considered elsewhere, and be sure to let us know right away if your submission has been accepted for publication elsewhere. Send your submission, the word count, and a brief bio to: literaryrevieweditor@fictionweek.com
Unfortunately, due to the overwhelming number of submissions we receive, we can only consider stories that have been pasted into the body of your email (no attachments). Poetry We are looking for innovative poetry (no classic or traditional poetry). Please send no more than three poems at a time. Let us know if your submission is also being considered elsewhere, and be sure to let us know right away if your submission has been accepted for publication elsewhere. Send your submission, the word count, and a brief bio to: literaryrevieweditor@fictionweek.com Unfortunately, due to the overwhelming number of submissions we receive, we can only consider poems that have been pasted into the body of your email (no attachments). Essays and Book Reviews We are looking for essays that are at least peripherally related to the art and craft of writing. Book reviews about innovative books of fiction or poetry will also be considered. Let us know if your submission is also being considered elsewhere, and be sure to let us know right away if your submission has been accepted for publication elsewhere. Send your submission, the word count, and a brief bio to: literaryrevieweditor@fictionweek.com
Information
Editor: S. Sudbury
Circulation:
Submission Guidelines: Submissions
Approximate Response Time Within a few weeks
Publishes: Twice a year, spring and fall
Year Founded: Sprng 2009
Online Submissions? Yes
Contact
Mailing Address:
Email: