The Found Poetry Review
Website:
http://www.foundpoetryreview.com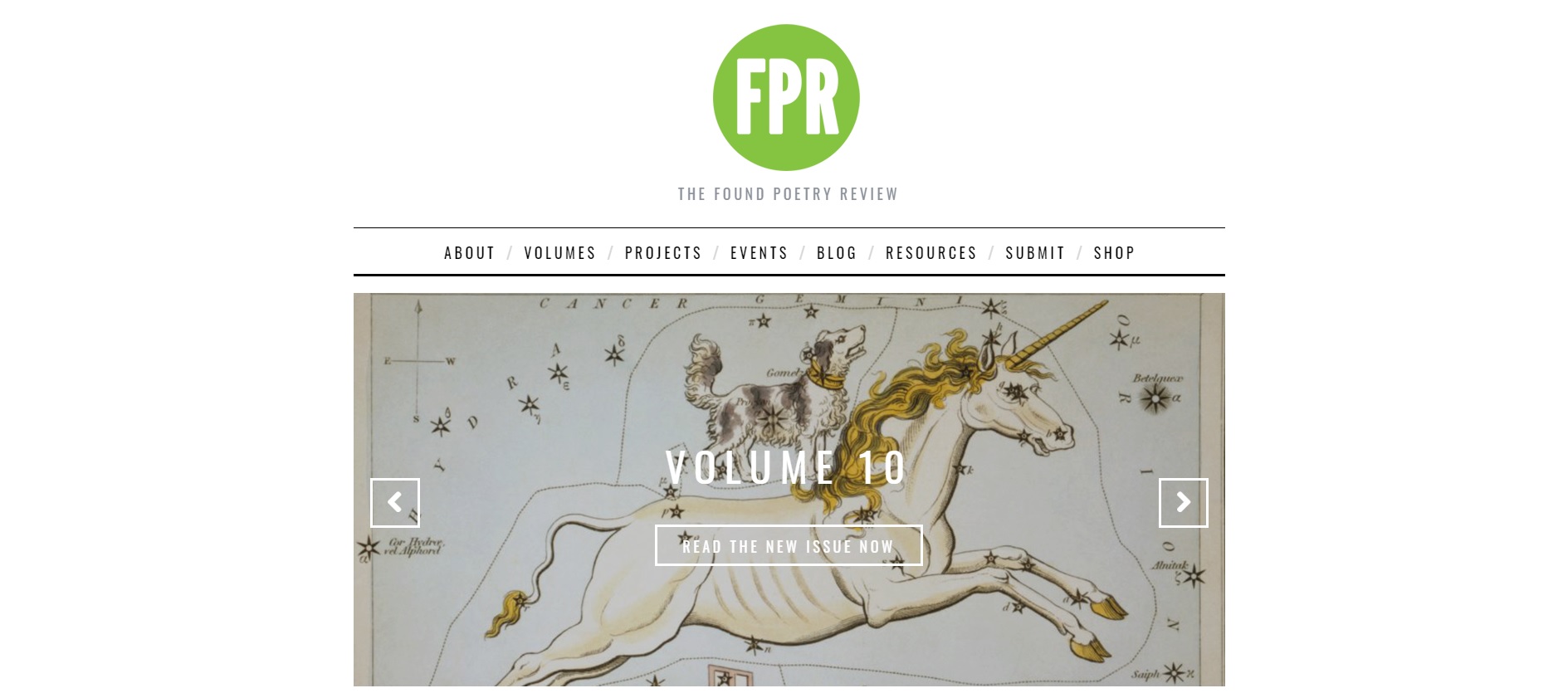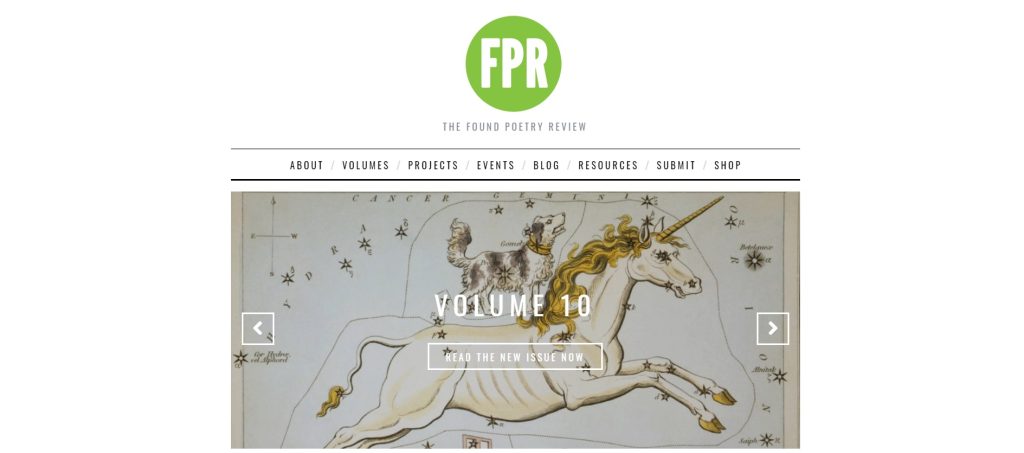 Information about your publication:
The Found Poetry Review is a quarterly online poetry journal celebrating the poetry in the existing and the everyday. We publish found poetry, centos, erasure poems and other forms that incorporate elements of existing texts. We also publish photography that captures the visual poetry found in people and places.
What type of submissions you are looking for:
Give us your poems made up of lines from newspaper articles, instruction booklets, dictionaries, toothpaste boxes, biographies, Craigslist posts, speeches, other poems and any other text-based source. Due to copyright sensitivities, all submissions MUST include information about the source(s) incorporated into the poem. If your poem comes from a single source, please provide a link to the original source or a description of the source if it is not available online. If you have borrowed lines from multiple sources, please provide information for each source. Submissions without this information will not be considered for publication.
Editor:
Mailing Address:
Email:
foundpoetryreview@gmail.com
Circulation:
Submission Guidelines:
http://www.foundpoetryreview.com/submission-guidelines
Approximate Response Time
Two weeks after submission deadline.
Publishes:
Year Founded:
2011
Online Submissions?
Yes