The Hunger
Website
http://www.thehungerjournal.com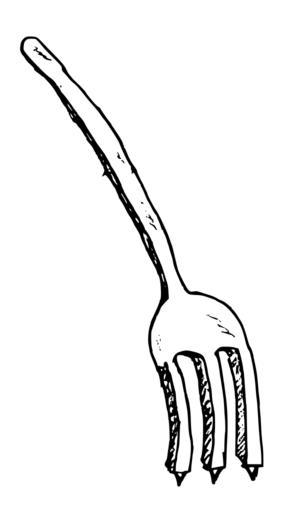 From the Editor
The Hunger is a journal of visceral writing that publishes fiction, poetry, nonfiction, hybrid work, and visual art in three issues yearly, appearing in the Winter, Spring, and Fall.
The Hunger began in Summer of 2017 in Bowling Green, Kentucky, as the project of two friends who met in an MFA program and became one another's "ideal reader" through a mutual attraction to emotionally eviscerating writing. As writers themselves, they noticed a void in the literary magazine market for the kind of work they are inspired to write and read; writing that guts you, that makes you howl with its honesty, that leaves you bloodied, raw, and hungering for more. The Hunger is looking for the lyrical, the strange, the uncomfortable, the vulnerable, the mangled monsters inside.
We strive to create a writing community that is founded on principles of inclusion and diversity, and gives a platform to a wide range of voices. We encourage all people, regardless of race, gender identity, faith, sexual orientation, or political affiliation to submit.
For more on the kind of work the magazine is seeking, visit our Submission Guidelines.
Submissions
The Hunger publishes visceral writing. The theme of "hunger" is not confined only to food, but hungers and thirsts of all kinds: the craving for connection, the human need to be filled or emptied, the devastating desires that define our most alive moments. Hungers can be sexual, romantic, familial, individualistic, spiritual, creative, sorrowful, conflicted, humanistic, desperate, and/or existential. We are excited by the lyrical, the experimental, the strange, the uncomfortable, the vulnerable, and just plain, motherfucking honesty. Send us work that bleeds. We want to be devoured.
Feed us:
Fiction (1 to 4,000 words)
Poetry (3-5 poems, in one document)
Nonfiction (1 to 5,000 words)
Hybrid/Experimental (no specified word count)
Art/Photography (send up to 5 images in .pdf format)
We also accept submissions for "The Glutton's Digest," a column within each issue of The Hunger, dedicated to filling the emptiness. "The Glutton's Digest" features one piece of writing that sets the table for the work that follows. It can take the form of a traditional restaurant/food review, a recipe, an experience of eating (or not eating), or any wild experiment in food writing. We encourage weirdness; we are starving for your strange.
Upcoming
Open Reading Periods:
Winter Issue: September 1-December 15
Spring Issue: January 1-April 15
Fall Issue: May 1-August 15
Information
Editors Name Lena Ziegler & Erin Slaughter
Print publication? No
Circulation
Do you take online submissions? Yes
Submission Guidelines URL https://www.thehungerjournal.com/submit/
Approx. Response Time? less than 3 months
How often do you publish? 3 times yearly
Year Founded? 2017
Do you pay? no
Contact
Twitter https://twitter.com/HungerJournal
Mailing Address:
Email editors@thehungerjournal.com
Facebook https://www.facebook.com/HungerJournal