The Ideate Review
Website
https://www.theideatereview.org/
From the Editor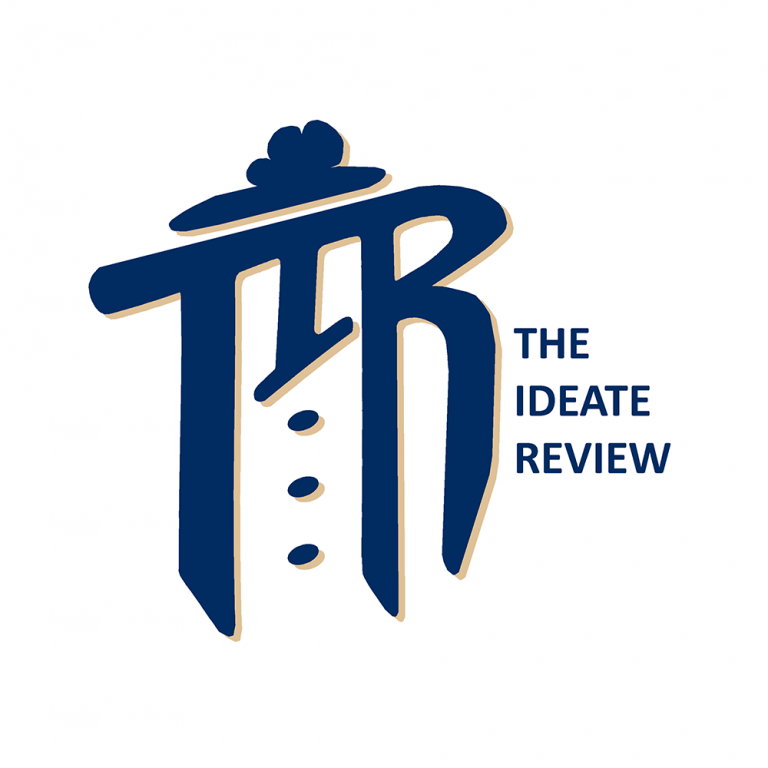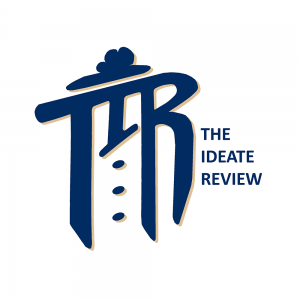 Founded by writer Jimin Lee in the winter of 2017 during her sophomore year, The Ideate Review is a literary magazine that accepts works by emerging writers and artists above the age of 14 from across the globe. The magazine publishes short stories, poems, and artworks that relate to its theme: global issues and identity. Issues are published on a tri-annual basis (in April, August, and December). Although the theme is open to interpretations by writers and artists to some extent, the editors of The Ideate Review encourage writers and artists to explore global issues that are truly relevant to their identities through their creative works. Possible topics include, but are not limited to, racism, classism, marginalization, sexism, and any form of discrimination. Because the goal of the magazine is to foster a safe venue for writers and artists from diverse backgrounds to freely express themselves, The Ideate Review does not publish or tolerate any works that are racist, queerphobic, misogynistic, transphobic, erotic, etc.
Individuals may submit up to 3 short stories (with a 2,000-word limit), 5 poems, and/or 7 artworks (of any medium, including digital designs, paintings, drawings, and photography) per submission period. Before sending in their work, submitters are expected to carefully peruse the submission guidelines and author rights that are outlined on The Ideate Review's website. At the moment, The Ideate Review only accepts submissions via email (theideatereview@gmail.com). In the body of the email, submitters must attach their submissions and compose a brief third-person biography along with a paragraph explaining how their piece connects the publication's theme. Any additional inquiries or concerns can be directed to the editors via email, Facebook, or Twitter.
As the publication name suggests, The Ideate Review hopes to foster a dynamic venue for writers and artists to "ideate" and display their creative and original works that explore their identities in relation to contemporary issues.
Submissions
The Ideate Review seeks submissions that have a focus on the impact of global issues on people's identities. Because literature and society are so interconnected, it is important that individuals voice their opinions on societal aspects which they view as unjust to truly make a difference in the world. Fiction, poetry, and art are powerful mediums through which writers and artists could achieve this. The Ideate Review welcomes writers and artists from various backgrounds to express themselves freely.
The magazine accepts work from three categories: short fiction, poetry, and art. All works must be created by a sole writer or artist and must be original and previously unpublished elsewhere in any media, online or print. Individuals may submit up to 3 short stories (with a 2,000 word limit), 5 poems, and/or 7 artworks per submission period. Short stories can belong in single or multiple genres as long as they clearly pertain to the magazine's theme. Poems can be in any contemporary form. Artworks can belong in any medium, including digital designs, paintings, drawings, and photography.
Upcoming
Tell us about upcoming events or contests: We are currently accepting submissions for Issue 3 until mid-November. In addition, we are seeking an ART EDITOR with an artistic and a bit of marketing background to join our editorial team. If you are interested in applying for this position, please email us at theideatereview@gmail.com.
Information
Editors Name: Jimin Lee (Founder, Editor-In-Chief), Amy Barnes (Fiction Editor), Elizabeth Ruth Deyro (Poetry Editor), and Yunseo Jung (Layout Editor).
Print publication? No
Do you take online submissions? Yes
Submission Guidelines URL: Ideate Review Submission Guidelines
Approx. Response Time? We respond within 3 business days to inquiries and 1-3 months to submissions.
How often do you publish? The Ideate Review publishes issues on a tri-annual basis (April, August, December).
Year Founded? The Ideate Review was founded in 2017.
Do you pay? No.
Contact
Twitter The Ideate Review on Twitter
Mailing Address:
Email theideatereview@gmail.com
Facebook The Ideate Review  on Facebook