The Incandescent Review
Website
http://www.theincandescentreview.org
From the Editor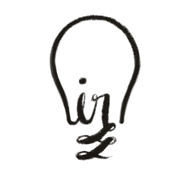 The Incandescent Review is a non-profit, teen-run literary magazine with a team hailing from around the globe: from New Delhi to Shanghai, from Nairobi to San Francisco. Our purpose is to create a platform for teens and young adults to express their opinions and emotional response to world issues in the form of the arts in various mediums. We also hope to be part of the solution to world problems such as global warming and COVID-19 through various arts-based fundraising projects.
Our activities include a blog where we post daily content (interviews, culture reviews, etc.), a 5-week virtual mentorship program, a forum for our staff and undergraduates to ask/answer questions from younger peers, and raising money for charities through art and writing commissions.
By giving young writers, artists, and musicians a platform to harness their creative outlet, we hope to be able to reduce stress and anxiety within both the creators and those interested in viewing these magnificent creations.
The word "incandescent" has a double meaning: it contains the imagery of a "luminous glow" while representing a "burning passion." Within the word, it also contains the phrase "I can." We hope that by empowering young artists, writers, and musicians everywhere, we will fuel this generation's flame-like passion to be part of the solution. When a fire is kindled, it only knows how to grow. This is the essence of the Incandescent Review.
Submissions
We accept visual art, musical compositions, poetry, and prose.
We are looking for work that expresses honest opinions and emotional responses to timely and relevant personal or world issues. This may include works pertaining to identity, social media culture, mental illness, global warming, COVID-19, and more. If you believe your work adheres to this theme, please make sure to include a short explanation in the first text box provided after you log in.
You are eligible for submission if you are between the ages of 13 and 22. We do not accept previously published work unless it has been published only in print or it has been recognized in a literary contest. Works from personal blogs or personal social media accounts are also accepted. We allow simultaneous submissions as long as we are notified at our email (editor@theincandescentreview.org) immediately after the piece's acceptance in another publication. Our magazine publishes six times a year (bi-monthly).
In the title box, please include only the title, not the name of the writer or artist. Your name should not appear anywhere in the submission's file name, as we read all submissions name-blind.
At this time, all submissions must be primarily in English. If you include words or phrases in another language, please include their English translations at bottom of your submission.
We will accept no more than 3 pieces per genre per issue.
If this is your first time submitting to us, you will have to create an account with Green Submissions before submitting. If you have any trouble with submitting through Green Submissions, please email your submissions to editor@theincandescentreview.org with the subject heading, "Attn: Submission."
More specific requirements for writing, art, and musical compositions can be found at our submission guidelines page.
Upcoming
– Revisions for BLM: In continuation of our support for Black Lives Matter, we are now offering free edits and revisions of creative writing in exchange for your donation of $5 or more towards any valid, charitable organization/fund supporting the Black Lives Matter movement. Our editors will get back to you with detailed feedback and edits within 1-2 weeks!
Information
Editors Name Ariel Kim (Founder and Chief Executive Director), Esther Kim (Creative Writing), Ocean Wei (Critical Writing), Sofia Miller (Art)
Print publication? No
Circulation
Do you take online submissions? Yes
Submission Guidelines URL https://www.theincandescentreview.org/literary-magazine-submit
Approx. Response Time? 24-48 hours
How often do you publish? Bi-monthly (every 2 months)
Year Founded? 2020
Do you pay? No
Contact
Twitter @TheIncandReview
Mailing Address:
N/A
Email theincandescentreview@gmail.com
Facebook The Incandescent Review