The Nelligan Review
Website
https://www.thenelliganreview.com/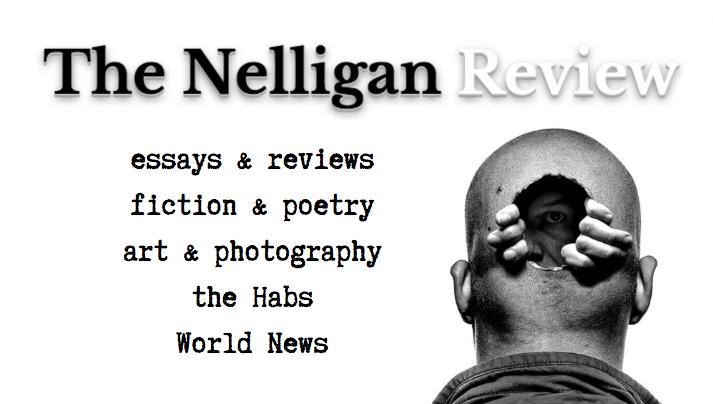 From the Editor
The Nelligan Review is named in honour of Montreal poet Émile Nelligan (December 24, 1879 – November 18, 1941), and is all about narratives, that speak of who we are, and who we can be. Who we want to be. And so, with this small effort, in this small corner of the world, The Nelligan Review attempts to be a celebration of us; artists, and those that strive to be one, while hopefully, helping to increase the diversity, equality, resilience, sustainability, and discoverability of the arts sector.
Submissions
The Nelligan Review accepts unsolicited submissions of fiction, essays, reviews, poetry, art, and photography. We accept both English and French submissions. All submissions of translated work should be accompanied by a copy of the original text. Simultaneous submissions are acceptable as long as we are notified immediately if the manuscript is accepted for publication elsewhere. We accept previously published work and unpublished work, we just ask that it be your best work. If submitting previously published work, please let us know where it has been published prior to submitting it here, and that you hold the rights to it. We suggest to all who submit that they read the most recent issues of The Nelligan Review to acquaint themselves with the material we publish. The Nelligan Review is an inclusive literary and cultural review journal that is striving to help increase the diversity, equality, resilience, sustainability, and discoverability of the arts sector. We accept work from all those that are eighteen years of age or older. Upon acceptance of your work, we ask only that you hold the rights to the work that permits us to publish it here, in a non-exclusive manner.
Events and Contests
Our minds breathe better when we create, which is why we have partnered with the Montreal Publishing Company, to establish, in the Montreal area, close ties with kindergartens, elementary, middle, and high schools, to help all art-form spirit its way into the minds of students. And so, with a nod to Emile Nelligan's unique poetry, we present our first Art Contest, one we hope will provide students of all ages an opportunity to shine the way they want to––the only way. Evidemment, nous acceptons les soumissions de langue française – niveau français, langue première.
Information
Editors Name Christian Fennell
Print publication? No
Circulation On-line.
Do you take online submissions? Yes
Submission Guidelines URL https://www.thenelliganreview.com/submissions
Approx. Response Time? 90 days
How often do you publish? 6 times a year.
Year Founded? 2022
Do you pay? Not of of now,
Contact
Twitter https://twitter.com/NelliganThe
Mailing Address:
102 rue McKay, North Hatley, QC, Canada J0B2C0
Email info[@]nelliganreview.com
Facebook