The Petigru Review
Website
From the Editor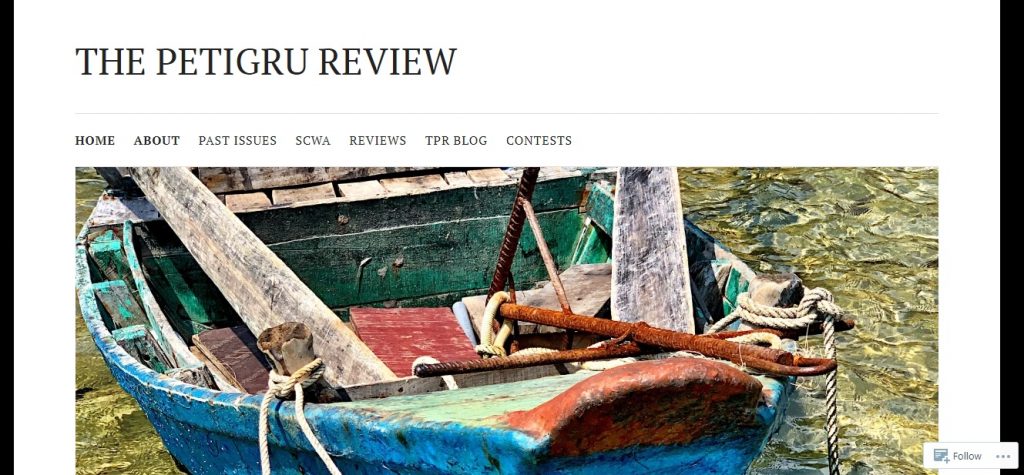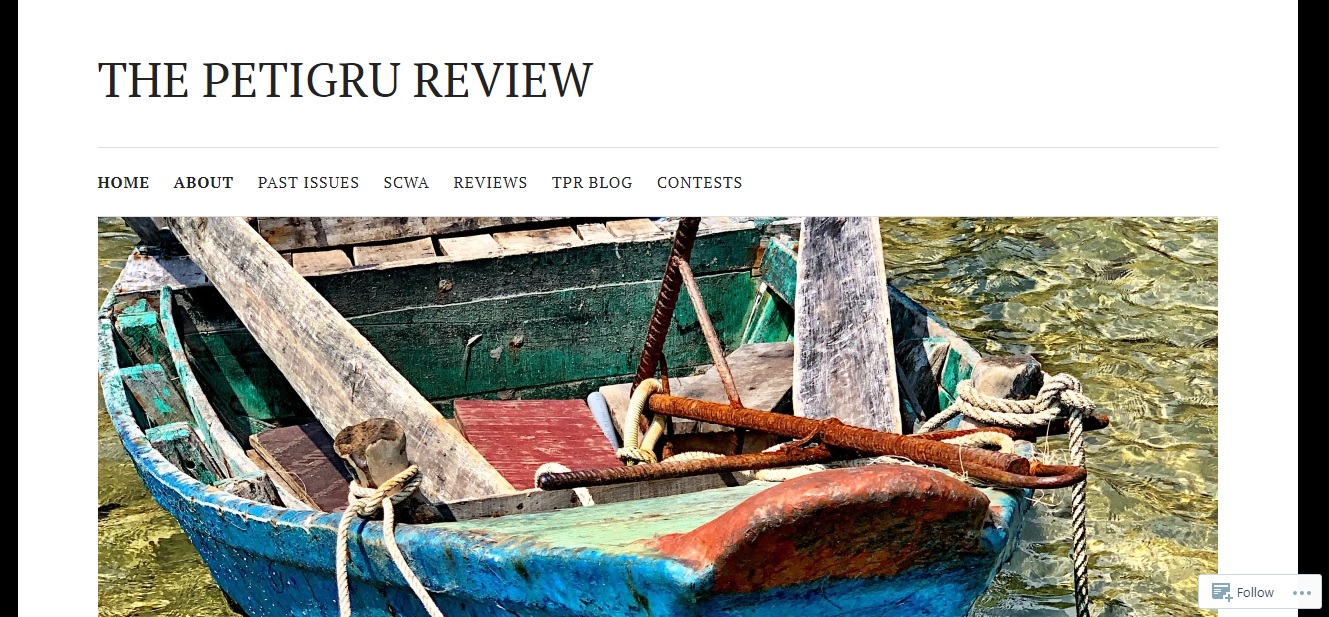 The Petigru Review, an online literary journal sponsored by the South Carolina Writers Association, is open for submissions. We accept high quality and engaging fiction, nonfiction, poetry and flash, as well as craft essays and reviews for our website. We look forward to reading your work!
Submissions
The Petigru Review is a literary magazine in the South, but we're not stuck to any antiquated idea about what that might mean. We are especially interested in diverse and emerging voices. What we want most is good, honest work, no matter where it comes from. Please send your poems, stories, essays and novel chapters our way.
Submissions open April 1 and close July 31 in the following areas:
-Short Stories (up to 5000 words; or 3 flash pieces up to 1000 words)
-Novel Chapters (up to 5000 words)
-Nonfiction (up to 5000 words; or 3 flash essays up to 1000 words)
-Poetry (up to 3 poems per document)
-Cover-art (up to five high quality images)
https://thepetigrureview.submittable.com/submit
We are also interested in essays on the writing life and/or critical essays to include on the TPR blog.
Tell us about upcoming events or contests
The South Carolina Writers Association has a craft workshop in Greenville, SC on 6/22/19 as well as a retreat in Beaufort, SC 10/31/19-11/3/19 in coordination with the Pat Conroy Literary Festival. Find out more about both events at www.myscwa.org. We are also sponsoring The Carrie McCray Fiction Award later this year.
Information
Editors Name Sue Cryer
Print publication? No
Circulation ~400
Do you take online submissions? Yes
Submission Guidelines URL https://thepetigrureview.com/submissions-guidelines/
Approx. Response Time? 3 months
How often do you publish? biannual
Year Founded? print- 2006, online- 2018
Do you pay? no
Twitter
Mailing Address:
The Petigru Review
c/o SCWA
4711 Forest Drive, Suite 3, PMB 189
Columbia, SC 29206
Contact
Email scwritersassociationpresident@gmail.com
Facebook https://www.facebook.com/groups/51934904087/