Tin House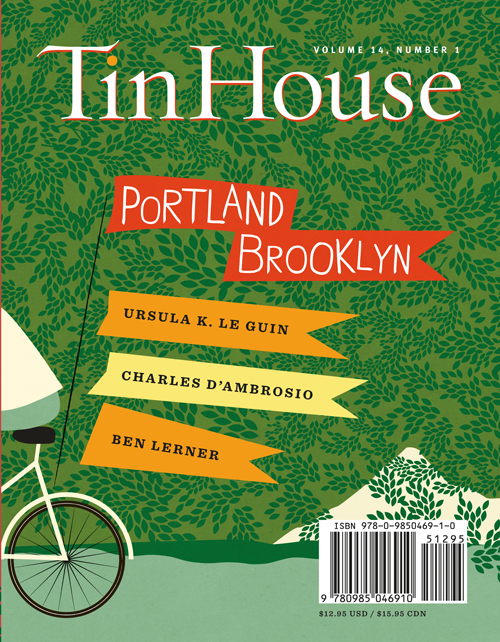 Tin House Magazine is one of America's leading literary magazines. Tin House publishes both fiction and poetry. First published in 1999 and quickly began setting standards for literary magazines. The magazine has published authors such as Stuart Dybeck, Rick Moody, Stephen King, Pablo Neruda, David Foster Wallace and many more. Tin House's stories and poetry have been featured in many anthologies including The Best American Short Stories, The O'Henry Prize, The Best American Poetry and more.
Tin House features interviews with well-know authors and manages to stay focused on literary writing. The publication is an outstanding read and one of EWR Top 50 literary magazines.
Tin House is description:
"Tin House offers an artful and irreverent array of fiction, nonfiction, poetry, and interviews as well as columns on food and drink, out-of-print and underappreciated books, and a literary crossword puzzle. Perhaps most indicative of the magazine?s mission to stake out new territory and showcase not only established, prize-winning authors is its commitment that every issue include the work of an undiscovered fiction writer and poet."
Based in Portland, OR Tin House also has a well established independent book publishing division and the magazine runs an annual Summer Writer's Workshop.
Win McCormack is the Editor-in-Chief.
Types of Submissions:
Tin House publishes high quality poetry and fiction. Editor Rob Spillman is reported as saying "We are looking for manuscripts that make us miss our subway stop."
Website:
Subscriptions:
Tin House publishes 4 times per year in December, March, June, and September.
Please visit: http://www.tinhouse.com/magazine/subscription-back-issues/tin-house-magazine-subscription.html
Submissions:
Tin House is not taking unsolicited submissions at this time.
Workshop: