Typehouse Literary Magazine
Website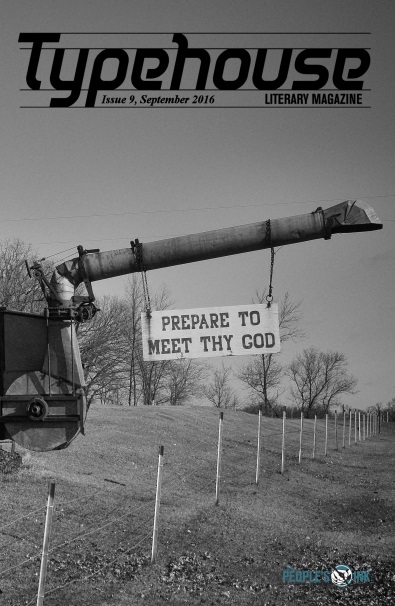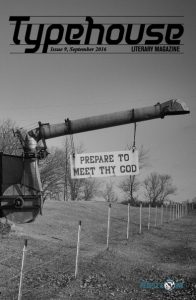 From the Editor
Typehouse Literary Magazine is a production of The People's Ink, a Portland, Oregon-based magazine. While based in the Pacific Northwest, we publish authors from all around the country, as well as from overseas. Poetry, Fiction, Non-Fiction, and the Visual Arts, all come together to make Typehouse Literary Magazine the journal it is.
Submissions
We are looking for submissions of poetry, short fiction, creative non-fiction and visual art. Writing that grabs us conveys a unique perspective and honest insight into our world. We are especially interested in underrepresented voices of all kinds, and make every effort to cover a wide spectrum of work in each issue. Genre fiction submissions are welcome, particularly speculative fiction. We are all writers and artists, so simultaneous submission are encouraged, but please let us know immediately if it has been accepted elsewhere. Previously published work will not be considered. Submitting is free, but please consider tossing a couple of dollars in the tip jar – you'll receive personalized feedback on your submission! We are closed to regular submissions during the months of January, May, and September as we put together the new issue, although tip jar and visual arts submissions will remain open.
Events and Contests
Announcing the winners of Typehouse Literary Magazine's 2017 Biennial Open Fiction Contest!
First Place: Communicable by Molly DiRago
Second Place: A Time and a Place by Rose Wunrow
Third Place: Sun in the East, Sun in the West by Philip Dean Brown
Honorable Mentions:
Molting by Steven Schlozman
The Last Meal by Jennifer Landrey
Vessel Watch by Amy Phariss
Read the three winning stories in Issue 12!
Finalists were judged blind by Rachel Harper, and we are indebted to her for her time.
Information
Editors Name Editor in Chief: Val Gryphin Fiction Editor: Lindsay Fowler Non-fiction Editor: Lily Blackburn Poetry Editor: David Midkiff Poetry Editor: Jackson Berkley Visual Art Editor: John Koch
Print publication? No
Circulation
Do you take online submissions? Yes
Submission Guidelines URL  Guidelines
Approx. Response Time?
How often do you publish?
Year Founded? 2014
Do you pay?
Contact
Twitter https://twitter.com/typehouselitmag?lang=en
Mailing Address:
Email typehouse@typehousemagazine.com
Facebook https://www.facebook.com/TypehouseLitMag/