Urban Gothic Press
Website:
From the Editor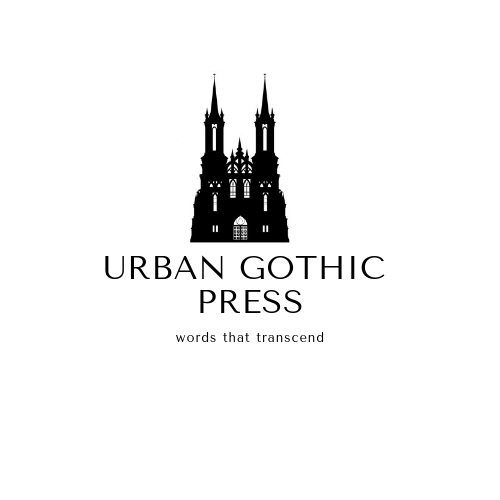 Do you revel in the dark? Have an original supernatural tale? Urban Gothic Press is a young adult literary magazine geared towards ages 14-18 that celebrates all things strange. Send us your best tales about werewolves, mermaids, ghostly encounters. Send us stories of haunted houses or gender-swapped fairy tales. Whatever you write, make it dark, daring and above all, different.
Urban Gothic Press was founded by Lauren Mead, a teacher, publishing student(!) and writer who has been writing YA fiction since she was a teenager. Lauren a recent graduate of The Humber School for Writers where she wrote "Spirited!" her first MG novel. Previously, she has been a columnist for The Cannon as well as the fiction editor for Carousel Magazine. She is a past recipient of The Milton Acorn Award and she has been published in The Danforth Review, The MacGuffin, Soliloquies, Forest for the Trees and The Artifice.
Seeing that there could always be more opportunities for young writers to find a home for their work, she created Urban Gothic Press with the hope that other writers who like offbeat, sometimes creepy stories might find her literary magazine and find a home. As an editor, she strives to provide honest, actionable feedback to all contributors, because she knows that good writing is sometimes a collaborative process. If your work isn't quite what she's looking for right away, Lauren will work with you and edit your work until it shines. Let's make Urban Gothic Press a place for writers to showcase their best work, but also a place to grow their craft and collaborate.
Some favourite stories of the editor include Shirley Jackson's "The Haunting of Hill" House, Grady Hendrix's "My Best Friend's Exorcism" and Meg Cabot's "Mediator" series. We are also a fan of Stephanie Perkins' "There's Somebody Inside Your House." Currently we publish one print issue per year, with rolling submission deadlines for our online content.
If you are interested in becoming a regular contributor for Urban Gothic Press online, email the editor directly at urbangothicpress@gmail.com.
What type of submissions are you looking for?: Urban Gothic Press features short stories, creative essays, poetry, flash fiction, short articles and interviews. If you've got something that doesn't quite fit these categories, why not send it in anyway? You never know where a story will find a home. We especially encourage young writers to submit their work, but those who are young at heart may also submit.
While we are excited to read work by young authors, there is no age restriction. Submissions are open internationally. Send in your best, well-polished work!
As a writer myself, I recognize the hard work that goes into writing a good story and I will make every effort to not only respond as quickly as possible, but also to provide feedback/comments on your piece even if it isn't accepted.
Submissions
A few guidelines:
Please send all documents in .doc, .docx or .pdf files.
Font should be Times New Roman, 12 pt.
The author's name should appear on each page of the story in the header.
Pages should be numbered.
Double space all entries. This makes it much easier to read and also to leave comments!
Response times vary depending on the season, but you can expect a response within three-to four weeks at the latest.
Send in submissions using the online submission service Green Submissions, or if you're feeling cheeky, just send me an email and tell me who you are. I'm a writer too, and I love to meet other writers who share the same passion as me.
Tell us about upcoming events or contests: We are currently accepting submissions for our inaugural print issue! There are also rolling submissions for online content including interviews, short blog posts (250-300 words) and flash fiction.
Information
Editors Name: Lauren Mead
Print publication?: No
Circulation:
Do you take online submissions?: Yes
Submission Guidelines URL: http://urbangothicpress.com/index.php/submissions-guidelines/
Approx. Response Time?: 4 weeks maximum.
How often do you publish?: 1 print issue per year; rolling submissions for online.
Year Founded?: 2018
Do you pay?: Contributor copies.
Contact
Twitter: https://twitter.com/GothicPress
Mailing Address::
Email: urbangothicpress@gmail.com
Facebook: Facebook page