Utopia Science Fiction
Website
https://www.utopiasciencefiction.com/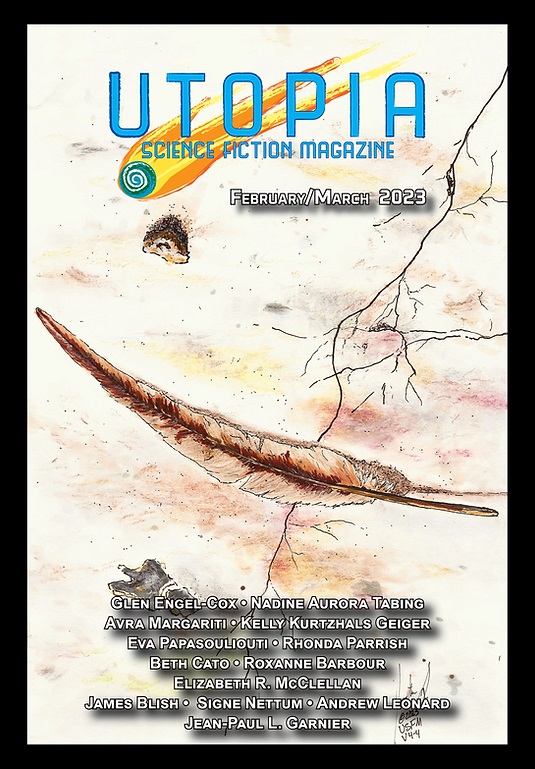 From the Editor
Founded July, 2019 we are an up and coming Science Fiction Magazine dedicated to sharing stories which share a common theme – a future we want to believe in. Utopia in itself may be ever-elusive, but there's no reason we shouldn't hope for a brighter future. Created in response to the increasingly popular dystopias, Utopia Science Fiction hopes to publish and bring to stories with a more optimistic ring. They don't need to be set in Utopias, but should avoid the tropes and themes that dystopian (or dystopias disguised as Utopias) bring into the field.
We seek to publish quality stories science fiction short stories, science articles, and poetry. We offer to pay authors for their accepted works. We also provide feedback on any submission whether we accept it or not. We are open to submissions and have hopes of publishing our first issue by the end of August if we can get enough submissions in. From there we will publish once every two months.
The editor is author of a short anthology, Galaxies Crossed, and several short stories published in literary journals such as Quick Brown Fox. He has taken classes and workshops with authors such as Neil Gaiman, David Gerrold, and Margaret Atwood in an effort to improve his craft and has more than 15 years of writing experience.
Submissions
We accept any short story science fiction piece set in a future that might inspire us. Things don't need to be perfect! We still like drama, but optimism in at least some regard is necessary. We're looking for character rich, diverse settings. We're looking for well-written, engaging plots that steer away from common tropes. We're open to a vast variety of writing styles and topics. Surprise us! Send in your best piece and we'll consider it. Wow us with your characters, your settings, your story. Hard science fiction is always a bonus.
We accept stories between 100 to 6,000 words.
We accept up to 5 short poems or 1 large poem
We accept articles on new discoveries, technologies, or science fact articles up to 5,000 words in length.
Information
Editors Name Tristan Evarts
Print publication? No
Circulation
Do you take online submissions? Yes
Approx. Response Time? 5 weeks
How often do you publish? Once every two months
Year Founded? 2019
Do you pay? Yes
Contact
Twitter No
Mailing Address:
Email utopiasciencefiction@gmail.com
Facebook No