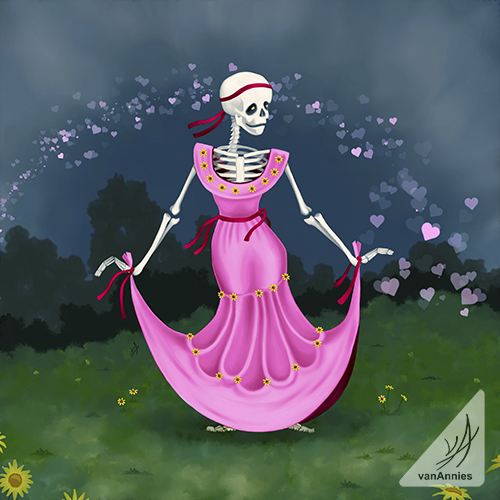 Class Dismissed
by Brandon Batista
It was no secret that Ms. Madison's Junior English class was the worst behaved group of students in WestWay High School. The young teacher had more than a little trouble keeping her students in line.
Harris was without a doubt one of Ms. Madison's most troublesome students. Not only would he neglect his studies and only occasionally attend class, but both he and his close friend Lenard were notorious pranksters. Ms. Madison was known for being too lenient and forgiving, making her an ideal target for the boy's mischief.
The troublesome duo's pranks started out relatively harmless. Hiding Ms. Madison's erasers before class started, or tricking her into eating an apple dipped in vinegar. But one particular Monday morning Harris and Lenard devised their most malicious prank yet.
Harris had snuck a bottle of hand soap from the boy's bathroom into the classroom. He swiftly and stealthily passed the bottle to Lenard before class had started.
"You boys have a seat," Ms. Madison said. "Class is about to start."
Ms. Madison kept her eyes on the boys until they took their seats at the front of the class. She had recently changed their assigned seats so that she could keep a closer eye on them. Unbeknownst to her, this decision had allowed for today's prank to take place.
Because Lenard's desk was so close to Ms. Madison's he had no trouble squirting some of the hand soap into her morning cup of coffee when her back was turned.
A few minutes later, Ms. Madison had spat her coffee all over her paperwork. "Who did this?" She asked.
Most of the class laughed and turned to Harris and Lenard. Ms. Madison glared at them and asked again. "Who did this?"
Harris raised his arms. "Don't look at me," He said. "Innocent until proven guilty."
Ms. Madison stormed out of the room in tears.
A week had passed since that day, and Ms. Madison was no longer attending her English class. A few days after that, Lenard had suddenly gone missing as well. Harris later found out that Ms. Madison had committed suicide the day of their last cruel prank.
One night, Harris awoke to something quite strange. Small droplets of water were falling onto his face. He opened his tired eyes and immediately wished he hadn't. Hunched over him was a woman with rotted flesh and empty eye sockets. Harris couldn't move and tried to yell, but the creature forced a moldy apple into his mouth. The woman's mouth was half sewn shut, and her hair had bits of seaweed entangled within it.
She slowly lifted a piece of chalk up to Harris's neck and drew a line across it. She then retrieved a ruler, with one edge sharpened like a blade, and held it up to Harris's throat.
"You've failed," Ms. Madison said, her speech muffled by the stiches.
She forcefully jerked the ruler across Harris's neck, spraying blood across his bed sheets and onto the wall.